• Winery
Tenuta Carretta in Beverly Hills where the wine glasses glitter #TourUSA2015
Reading time in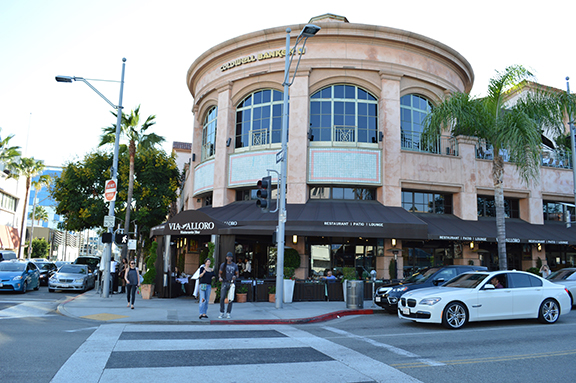 Above: Via Alloro sits at the corner of Canon Dr. and Dayton Way in the heart of Beverly Hills, California.
Tenuta Carretta's TourUSA2015 kicked off in style week before last at the swank Via Alloro on Canon Dr. in the heart of the Beverly Hills shopping district, a stone's throw from Rodeo Drive.
It was LA glamor at its mostest between Ferraris and Bentleys and dressed-to-kill diners.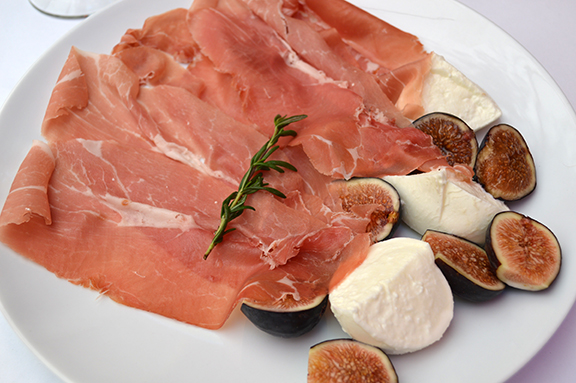 Above: Sometimes life's simplest pleasures are its best. We love how the prosciutto at Via Alloro was perfectly sliced, not too thin or thick. The figs with this dish were incredible.
The owners of DiVine Wine Eileen and Lew Goldberg, who represent Tenuta Carretta in Southern California, organized a fantastic trade lunch and consumer dinner at the restaurant.
Everyone in our party was blown away by the quality of the food and the caliber of service at this super sleek Italian joint where the stars and power-brokers rub elbows.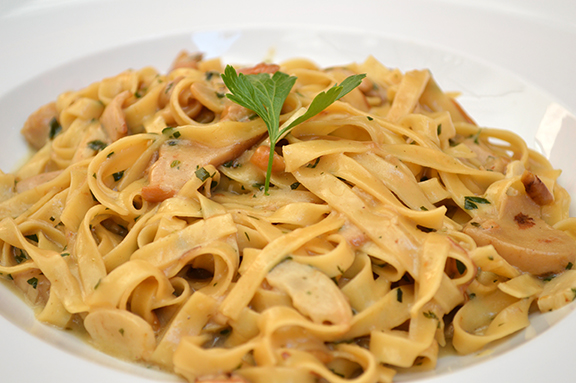 Above: Super housemade tagliatelle with porcini mushrooms paired gorgeously with Tenuta Carretta's Barbaresco.
All in all, it was a fabu day and evening for Tenuta Carretta in Beverly Hills.
Special thanks to Lew and Eileen (in the photo below, with Francesco Minetti of PR firm Well Com, center, and Giovanni Minetti, Tenuta Carretta CEO, right).
It seems that everyone is more beautiful when in LA… even Tenuta Carretta!
Thanks again for a great visit.
Via Alloro
301 N Canon Dr
Beverly Hills, CA 90210
(310) 275-2900