• Winery
Flavio Costa's 21.9 at Tenuta Carretta: The Seafood Tasting Menu (highlights)
Reading time in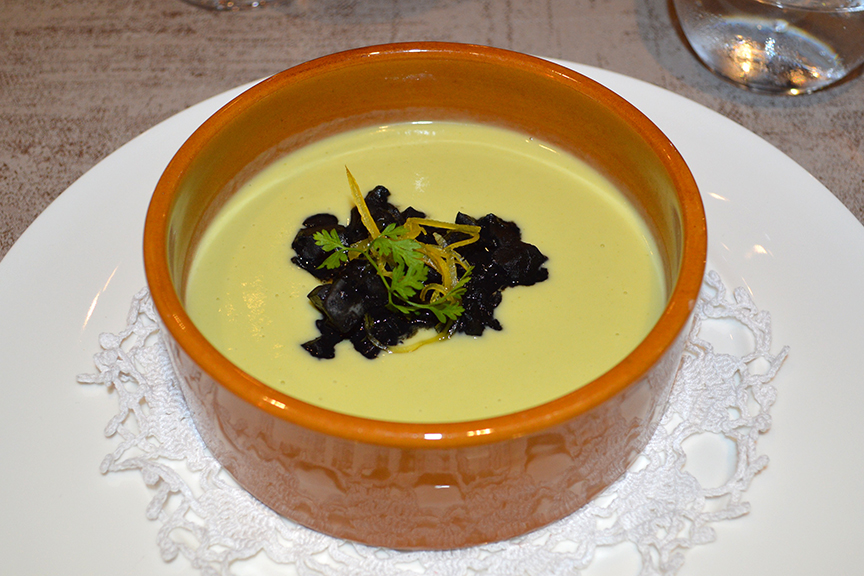 In the days leading up to the wine trade fairs, the Tenuta Carretta English-language blogger (that would be me, Jeremy Parzen) and a group of American wine professionals enjoyed an extraordinary dinner at 21.9, the new restaurant by Michelin-starred chef Flavio Costa at Tenuta Carretta.
Flavio's deft hand in the kitchen is rivaled only by his lithe touch in combining sea- and landfood ingredients to create ethereal balance in his cooking.
Everyone at the table opted for the seafood tasting menu. Here are some highlights.
The dish above is one of his signatures: Tromboncino squash purée with cuttlefish in their ink and candied lemon zest.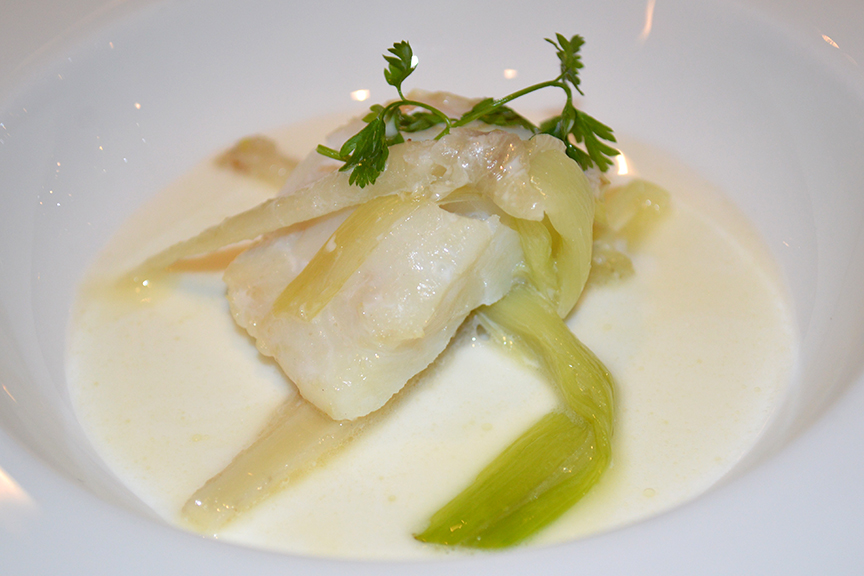 Semi-Dry (3/4 cure) cod, salsify, and Parmigiano Reggiano crust broth.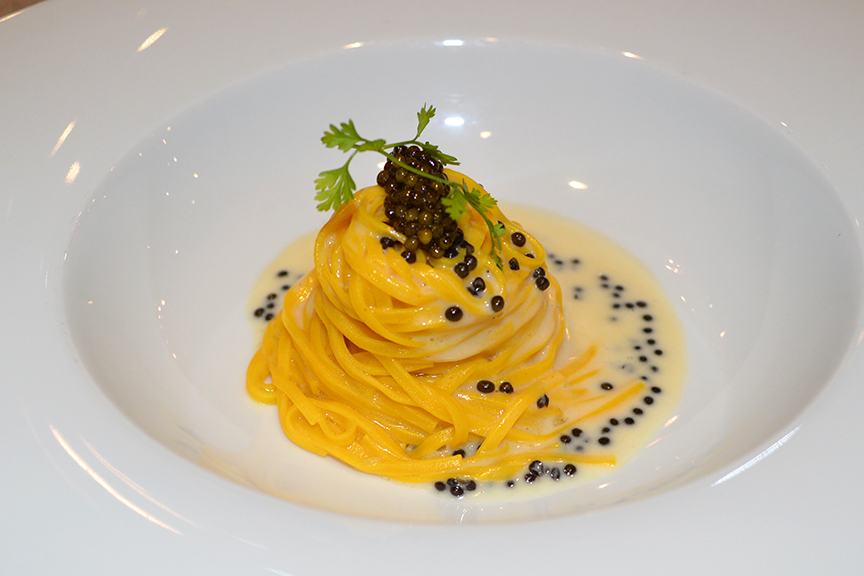 Tajarin with butter and caviar.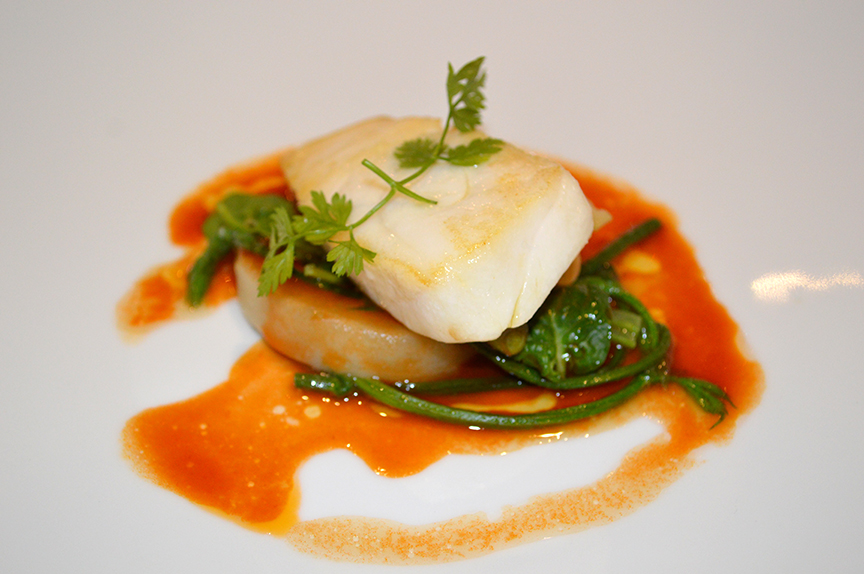 Halibut with seasonal vegetables.