• Winery
Tenuta Carretta Arneis takes top prize at Decanter magazine tasting in Singapore
Reading time in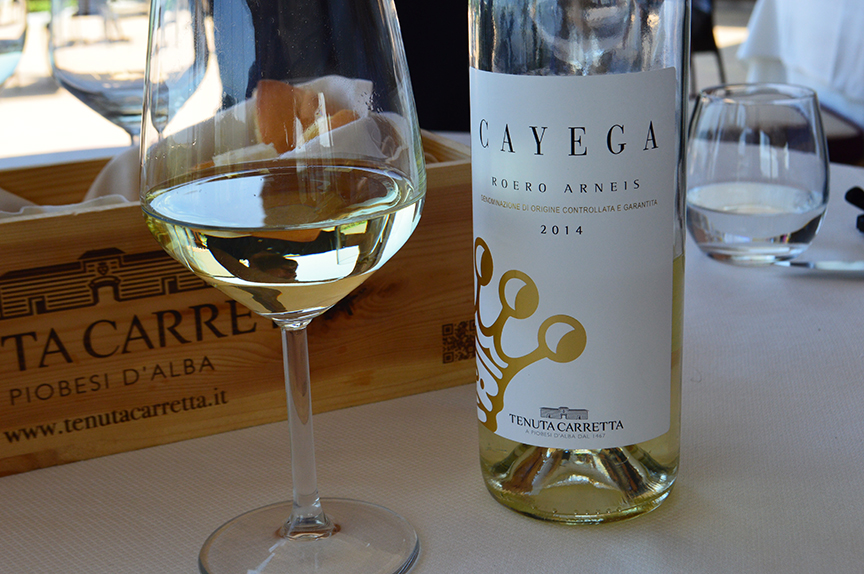 In mid-April, Decanter, Britain's leading wine magazine and one of the most respected reviewers of fine wines in the world, held its first-ever Decanter Asia Wine Awards and tasting in Singapore.
We are thrilled to report that the Tenuta Carretta Roero Arneis Cayega brought home the White Piedmont Regional Trophy, the top prize for Piedmont white wines.
"Roero, north of Alba," wrote the editors of the Decanter blog yesterday, "is considered the best terroir for Arneis. When unoaked, as is the case here, the varietal combines forward fruit but with freshness to frame and sculpt that delicious exuberance. Tenuta Carretta, Cayega, Roero Arneis, Piedmont, Italy 2014 is the White Piedmont Regional Trophy. The finished wine spent six months on lees in stainless steel vats in order to draw out more complexity and flavour. The fruit has tropical notes, including pineapple. The vinosity is nicely checked by freshness."
As the interest in fine wines from Europe continues to grow in Asia, so does the demand for wines from Italy and Piedmont in particular.
Just last month, Jack Ma, the founder and CEO of the online sales platform Alibaba, announced that the retail behemoth is planning an annual "Wine Day" in September, the first of which will be devoted exclusively to Italian wine.
He made the announcement in a press conference where both he and Italian prime minister Matteo Renzi spoke at Vinitaly, the annual Italian wine trade fair held in Verona.