• Winery
Barolo origins: a last look at one of the earliest mentions of Nebbiolo
Reading time in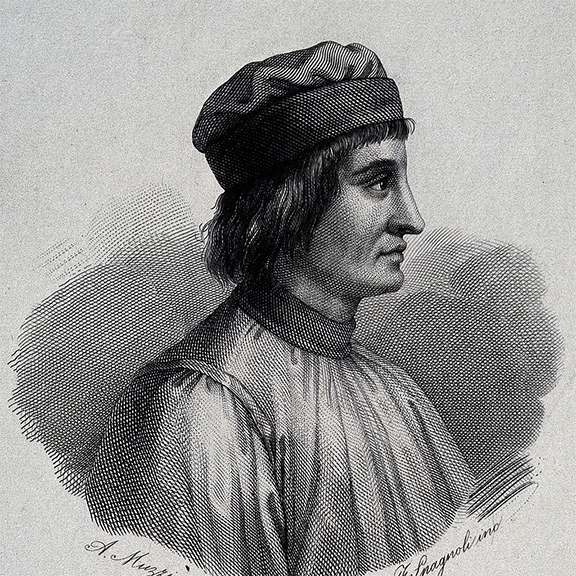 For those of you who have been following along here at the Tenuta Carretta blog, we hope you've enjoyed our series of posts in which we parsed a passage from fourteenth-century agricultural writer Pietro de' Crescenzi. It's a text that is widely considered one of the earliest mentions of Nebbiolo.
And perhaps our greatest accomplishment was achieved by simply transcribing and translating it here on our blog: So many people quote the passage but it is rarely (if ever) reproduced in its entirety.
As for so many early texts in Italian wine history, writers and pundits simply quote it and observe that Nebbiolo was probably first mentioned in the Middle Ages. But there's so much more to the text than that!
Click here for the entire thread, including our English-language translation.
The last three lines of the passage are as follows:
[Nebbiolo is] very powerful and good to store. And it should not remain on its pips and skins more than a day or two. It is renowned in the City [state] of Asti and around those parts.
We find the lines interesting because they reveal that fourteenth-century winemakers were already acutely aware of 1) Nebbiolo's aging potential and the positive effects of aging; 2) how controlled maceration is fundamental in the vinfication of Nebbiolo; and 3) Nebbiolo's homeland at the time was not Alba township but rather Asti.
On the first point, it's important to note that few wines were considered age-worthy at the time. Most wine was produced for youthful consumption. The fact that De' Crescenzi points this out is an indication of Nebbiolo's elite status even back then.
On the second point, De' Crescenzi's observation tells that for one, medieval winemakers in Italy knew a lot more than we would assume; and secondly that medieval wine drinkers probably didn't enjoy overly tannic wines. In fact, dry and heavily tannic wines are a phenomenon that emerges really only after the Second World War in Europe. Most wines until the contemporary era (and even the modern era) were vinified sweet. His observation would seem to align with what we know about winemaking at the time.
But it's the third point that I find the most intriguing.
Today, thanks to the success and fame of Barolo and Barbaresco, we think of Alba as the grape's spiritual homeland. But, in fact, Alba township didn't emerge as a fine wine powerhouse until as a late as the 1960s and really even later.
Asti, with its ancient sandstone subsoils, was already considered a major hub of fine wine production in De' Crescenzi's time. (Does anyone remember the novella of the Marchesana di Monferrato in Boccaccio?)
Today, we think of Asti and the Astigiano as a center for Barbera production. But De' Crescenzi's text reveals that Nebbiolo was widely planted there as well.
In future, we'll return to these posts and we hope that you have found them as useful as we have found them stimulating.
Thanks for reading and thanks for being here!