• Winery
EM winery in Bulgaria with great awards from Concours Mondial de Bruxelles 2016
Reading time in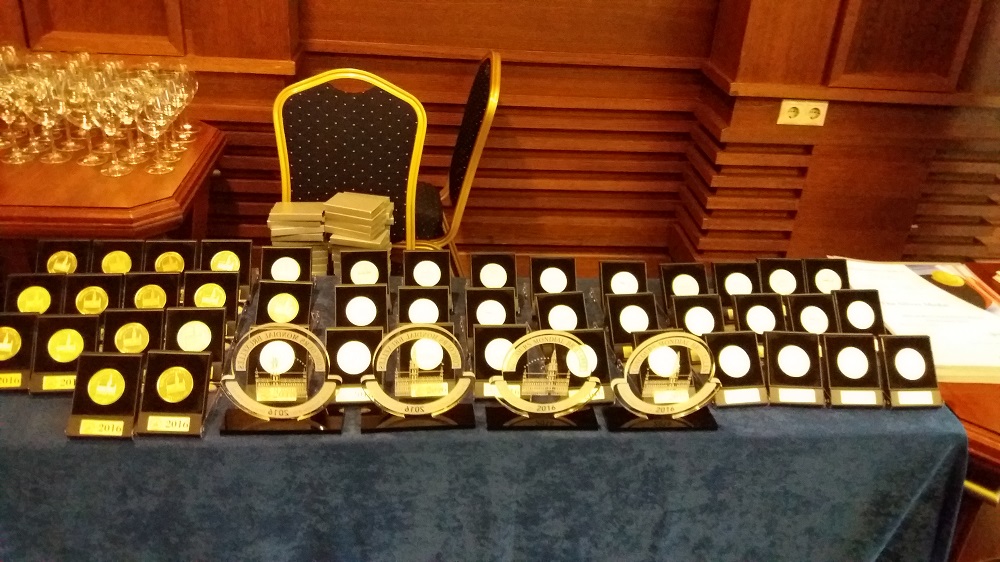 The president of "Concours Mondial de Bruxelles" – Baudouin Havaux, specially arrived in Bulgaria to officially hand awards to the winners of 50 Bulgarian cellars of this year's biggest European competition for wines.
Edoardo Miroglio winery received 3 gold medals for the wines:

Soli Invicto 2011
Elenovo Cabernet Sauvignon 2011
EM Muscat Ottonel 2015

The 23-th edition of the competition was held between April 29 and May 1, 2016 in Plovdiv. Meglena Mihova and Christophe Sepulveda, owners of Probegex – partners of the competition for Bulgaria were among the officials at the ceremony and they presented the award-winning cellars.
"Bulgaria should be proud of its wine culture. The medals of the Concours Mondial de Bruxelles are a powerful marketing tool. I hope that all medalists will benefit and they will sell more Bulgarian wine around the world," said Baudouin Havaux, the president of the competition.

45% of awards for Bulgaria are gold medals, which is unprecedented in the 20 + year history of the competition.
"The success rate in Bulgaria is higher than that of countries with a tradition in winemaking," said Meglena Mihova of Probegex and added that "Bulgaria has shown tremendous potential. It's what we do with this potential from here."
The winning Bulgarian wines will be presented by the Concours Mondial de Bruxelles to wine merchants and wine journalists in The Hague on June 16, 2016, in Brussels on 17 June 2016 and in Rome on June 23, 2016.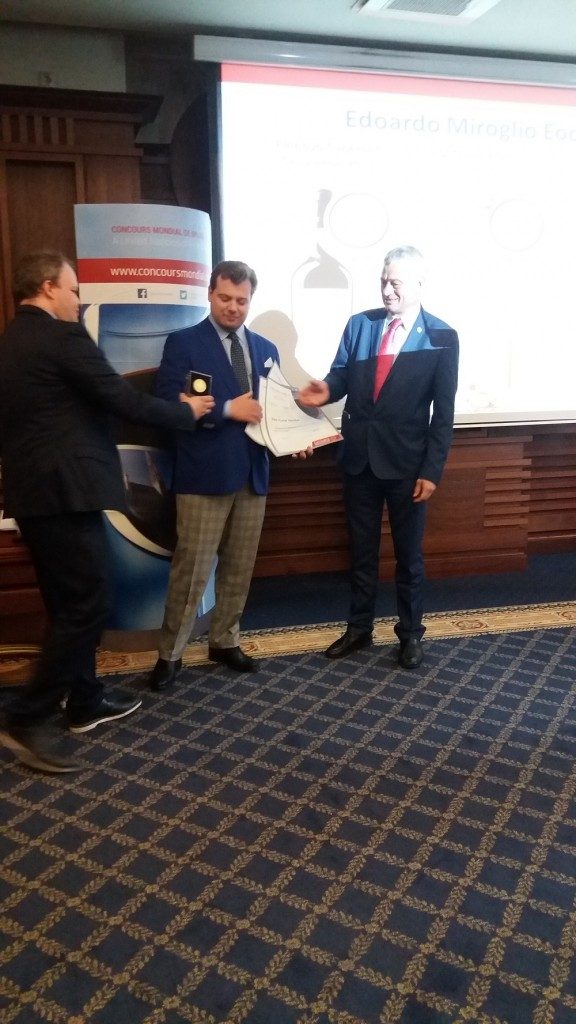 The Edoardo Miroglio team