• Winery
Red, white and Barolo? Happy Fourth of July to all of our friends in the U.S.A.!
Reading time in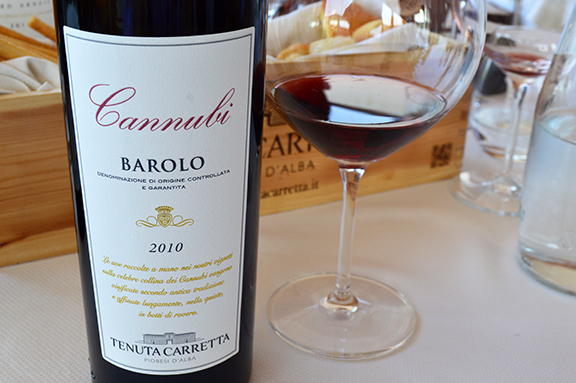 As I was throwing around ideas this morning for today's post, I Googled "red, white and Barbera" (in quotes) and found scores and scores of blogs and sites that used the expression around the Fourth of July.
It's only natural that American wine lovers would reach for Barbera to pair with their Fourth of July grill-outs and barbecues: Barbera is arguably the world's most food-friendly red grape, with little tannin (if any) and bright acidity and juicy red fruit flavors that make it ideal at the dinner table. It's also a great wine to chill.
Then I tried Googling "Red, white and Barolo" (again, in quotes) and to my great surprise, nothing came up.
Does no one in America open Barolo for the Fourth of July?
Granted, it's true that Barolo isn't exactly a "warm weather" wine. But I do believe that in America we tend to "fetishize" wines like Barolo. By that I mean that we tend to have a misplaced reverence for Barolo and similar wines. They deserve our reverence, of course, and even our adulation.
But having lived and spent so much time in Italy over the course of my life, I also know that Italians — especially the Piedmontese — serve and thoroughly enjoy these wines throughout the year and they do so on a regular if not daily basis.
Opening a great bottle of Barolo can be an $80 investment or even more. So it's not a wine that you want to waste.
But I can't imagine any Barolo producer would frown on you opening her or his wine when you grill a beautiful porterhouse steak for your Fourth of July celebration.
And I'm confident that the winemaker at Tenuta Carretta would wholeheartedly applaud your choice!
Happy Fourth of July to all of our friends in the U.S. of A.!