• Winery
A world-famous travel blogger visits our sister winery in Bulgaria
Reading time in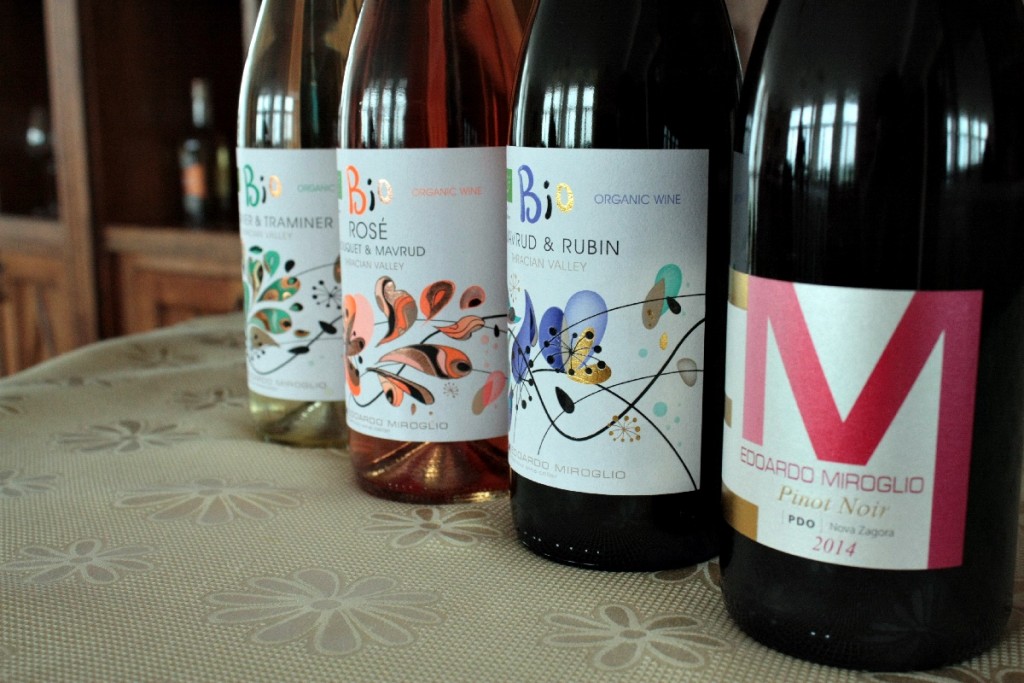 Lesley Carter on her visit to the Edoardo Miroglio winery
The Edoardo Miroglio winery is proud to announce that one of the most famous travel bloggers in the world – Ms. Lesley Carter from the U.S. — visited the estate in Elenovo during a 6-day visit to Bulgaria in mid-May as a part of a group sponsored by a tour operator from Sliven and the winery. The visit took place on the fifth and sixth days of the trip.
The guests were warmly received at our boutique restaurant in the Soli Invicto hotel with a 3-course menu including a fresh green salad and Soli Invicto brandy, chicken with spinach and pine nuts, and one of our best white wines – Edoardo Miroglio Chardonnay 2015. For dessert we served our original recipe Italian tiramisu accompanied by a unique green walnut liqueur. After so much traveling and touring, this was a great way to end the trip on its fifth day.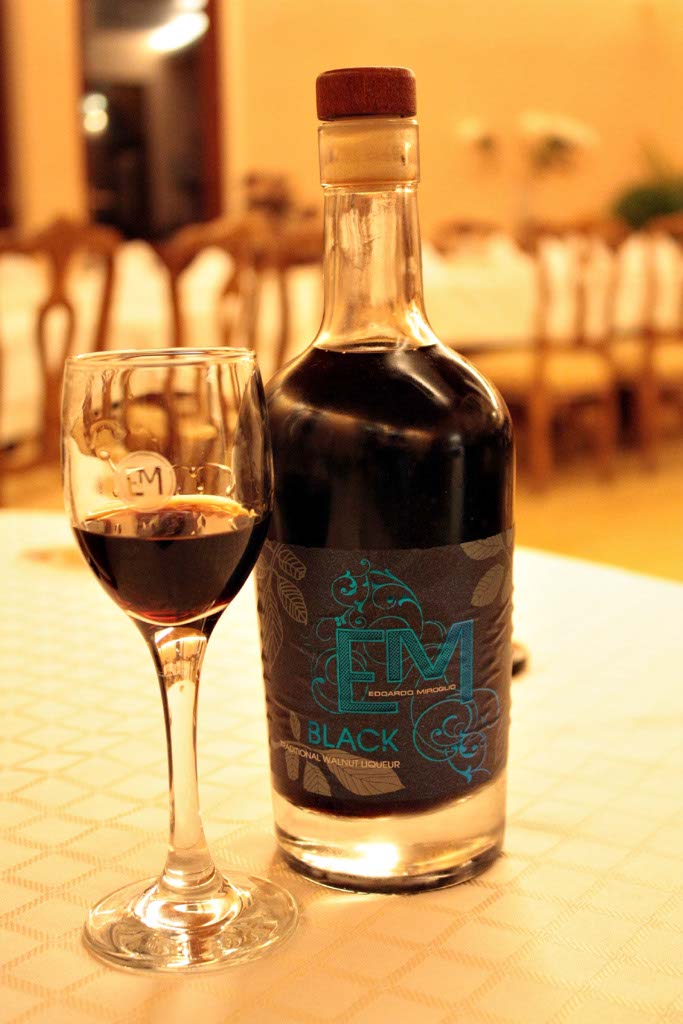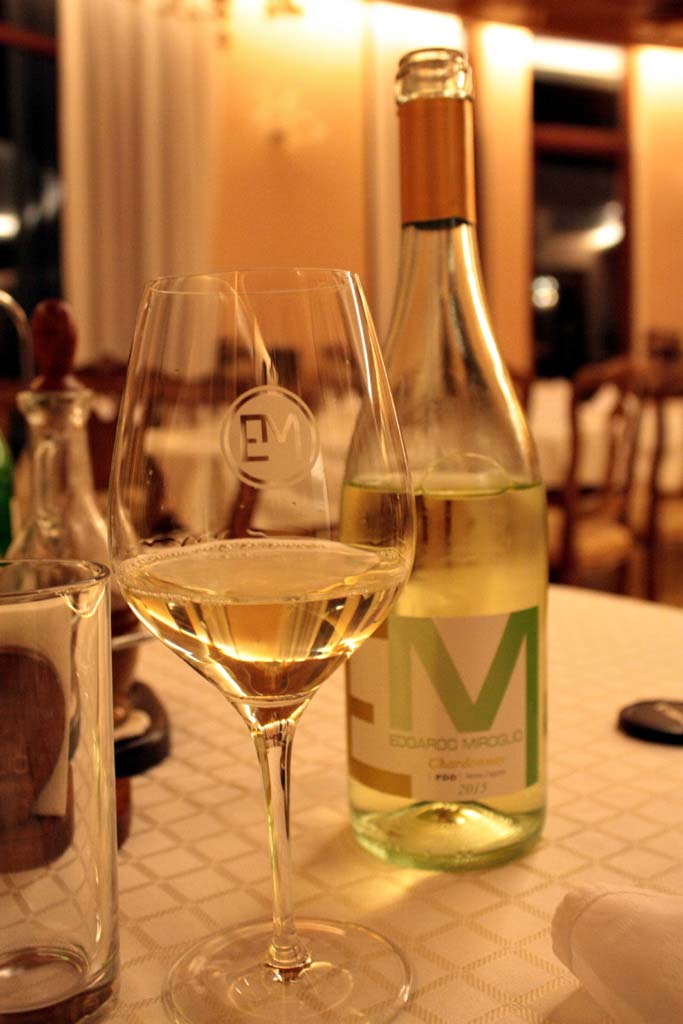 On the next day during breakfast, the director of the winery Mr. Alberto La Rosa greeted the guests and told the story of the winery – the unique design, the vineyards, the targeted markets and the wine tourism services we offer. The tour of the winery took place afterwards and the director showed and explained the details of production – the types of wines, the brandies, and the sparkling wine. In the end, we offered our guests a tasting directly from the barrels, which is always a big treat for visitors.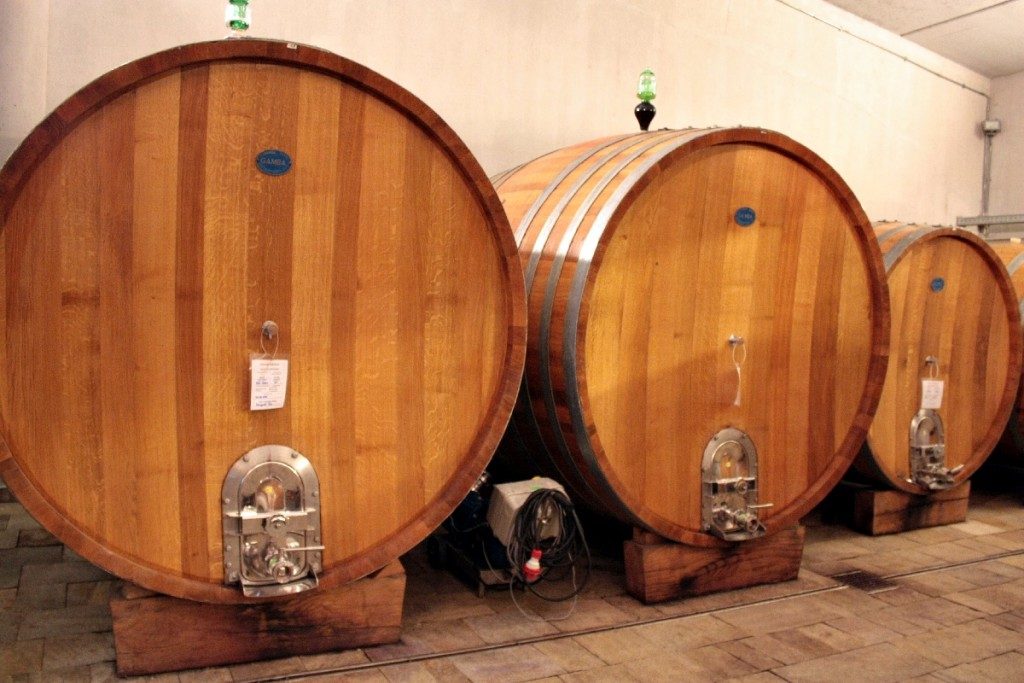 After that we moved on to the wine tasting hall where we showed the wide variety and quantity of medals, rhytons (ancient drinking vessels), and diplomas, as well as the special hand-painted bottles and the elegant tasting room.
The director continued with a tasting of hand-picked wines. First, the sparkling wine Edoardo Miroglio BRUT was tasted. It's one of our clients' favorites and it was enjoyed by everyone in the group. After that the tasting continued with the our organic (bio) wines, the pride of the estate: Viognier & Traminer, Mavrud & Rubin, and Rosé Bouquet & Mavrud. The wine tasting for the bloggers concluded with the Edoardo Miroglio Pinot Noir, one of our most exclusive wines.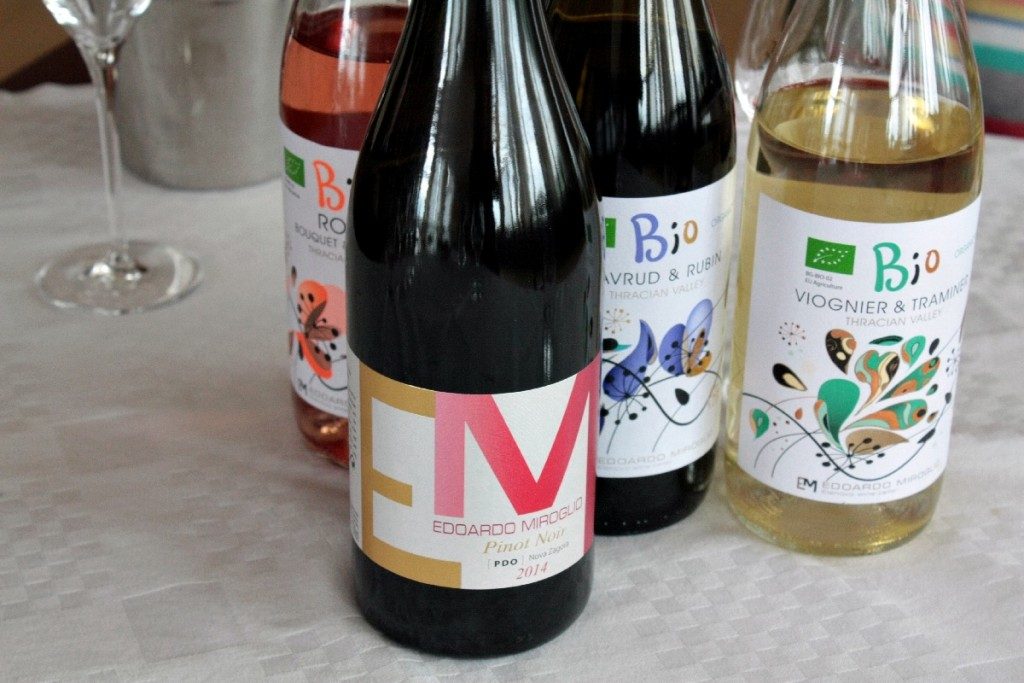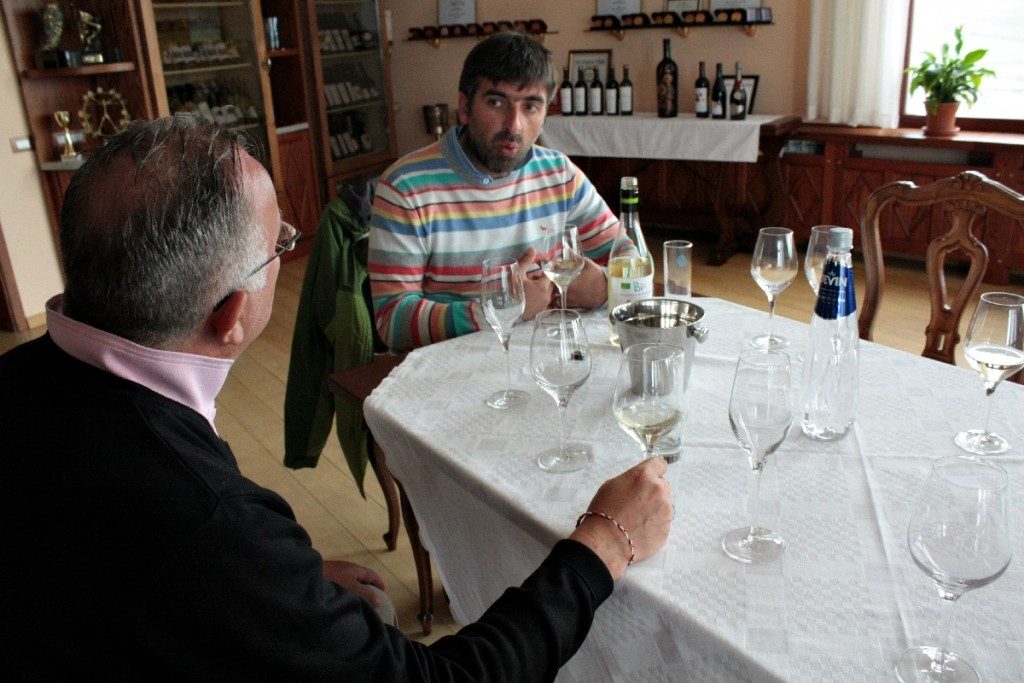 After the visit to Bulgaria, blogger Lesley Carter is planning to write about her trip and share her impressions. We will share her posts when published.
You could also taste our high quality wines by visiting our winery. Look how here – http://www.emiroglio-wine.com/en/how-to-get-here
You can buy all of our wines and spirits online from our e-shop all our wines. Here are links to the wines mentioned in the post:
Soli Invicto Brandy – http://goo.gl/4pa1x5
Edoardo Miroglio Chardonnay – http://goo.gl/1PDLr8
Green Walnut liqueur – http://goo.gl/qqAFdQ
Sparkling wine Edoardo Miroglio BRUT – http://goo.gl/Dhs6QD
Organic wine Viognier & Traminer – http://goo.gl/wfGPrT
Organic wine Mavrud & Rubin – http://goo.gl/jeUhKJ
Organic wine Rosé Bouquet & Mavrud- http://goo.gl/UCfVUI
Edoardo Miroglio Pinot Noir – http://goo.gl/gxeIku
Source: Edoardo Miroglio winery