• Winery
Margrit Mondavi: Terre Miroglio CEO Giovanni Minetti shares a remembrance
Reading time in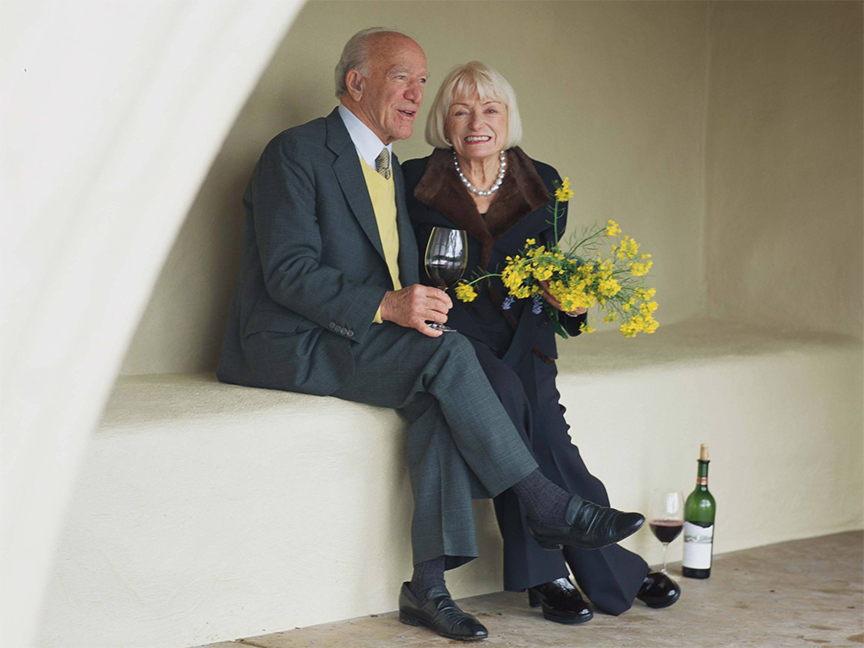 The news of the passing of Margrit Mondavi, Robert Mondavi's wife, on September 2 had a big effect on me because I knew her personally.
Even though their estate had already been bought by Constellation Brands, she went nearly every day to the winery where she served as vice president and oversaw public relations and philanthropic works.
I had met Mrs. Mondavi during a visit to the winery. Robert had died two years earlier (at 94 years of age) and she honored us by giving us a tour of the winery and accompanying us to lunch. She claimed it was because she wanted to practice her Italian.
She was actually from the Canton of Ticino in the Swiss Alps and during our visit, she told me about her experiences working at Robert's side and about how it was thanks to him that the wines of Napa Valley had become so famous throughout the world. She also told me about he was the son of Italian immigrants who had come from Sassoferrato in the Marches to Hibbing, Minnesota to work as miners.
It didn't take long for the father to move the family to California where he had launched a business selling and shipping wine grapes across the country. Robert, who was still very young at the time, was in charge of "escorting" the wine grapes purchased by Italian families from that small town in California that nobody had ever heard of. They would press the grapes and make wines in their bathtubs.
In 1943, Robert, who had already proven his brilliance with a degree in economy, talked his parents into buying a winery. It was Charles Krug in St. Helena. It would later become his own winery in 1966.
I'll never forget that day with Mrs. Mondavi.
Giovanni Minetti
Image via the Mondavi Winery Facebook.