• Winery
Harvest has begun at Tenuta Carretta
Reading time in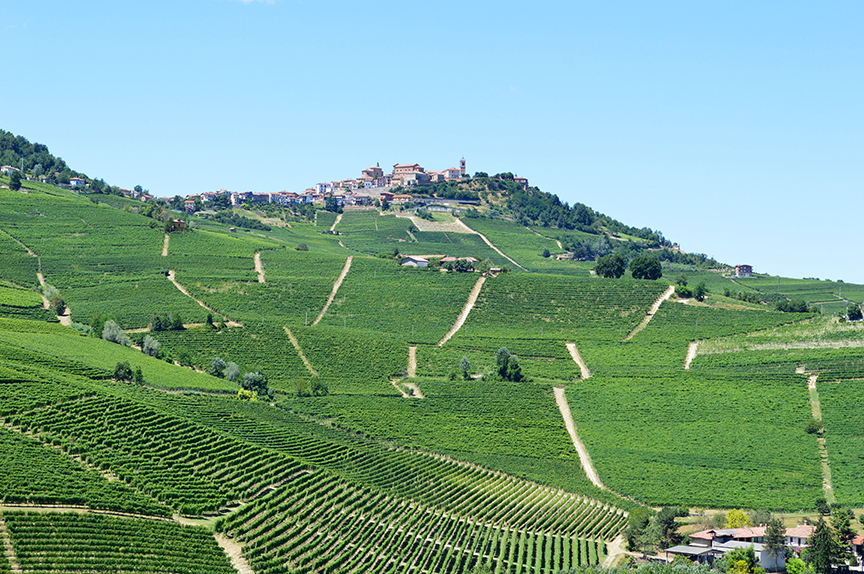 The photo above was taken in mid-July in Cannubi looking out at the village of La Morra. The sun was shining and there wasn't a cloud in the sky but you could feel a cool breeze all the while, an indicator of ideal conditions for an excellent vintage.
A note from Tenuta Carretta CEO Giovanni Minetti…
The 2016 harvest began this week at Tenuta Carretta with the picking of the first white grapes. Last weekend, we already picked the Moscato grapes on the Malgrà estate. Thanks to ideal summer temperatures, a July full of days that were warm but not too hot and cool evenings, and rain that fell with the right frequency, our white grape harvest seems poised to deliver wines with intense aromas, great balance, and good structure. And based on early analysis of the fruit at the winery, the wines should also have good aging potential. All things considered, including issues with vine disease, this appears to be an excellent vintage despite a little bit of hail and some rain during flowering. The weather did not have any impact in terms of quality and it only affected the quantity of grapes. This year, production will most likely be 5 percent lower than the previous year.
The harvest has come early this year, in part because we want to preserve the complexity of the aromatic profile of the grapes and their acidity. Based on the analysis of early samples taken from the vineyards, the 2016 harvest appears to be an ideal vintage for the most part. The must seems to have the freshness and elegance of the 2014 vintage and the complexity and structure of the 2015. We are still waiting to pick the red grapes. Harvest will begin within the next month. In the meantime, we're keeping our fingers crossed!
Giovanni Minetti