• Winery
A new website for the Terre Miroglio group's Malgrà winery
Reading time in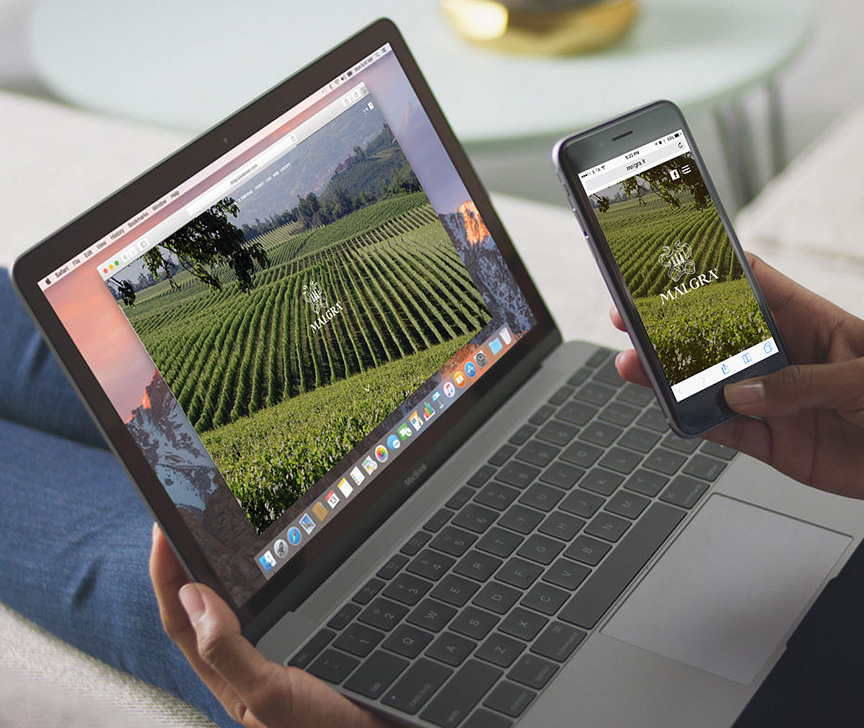 We are thrilled to share the news that the Malgrà winery — one of the Terre Miroglio family of estates — has a new website.
Malgrà became part of the Miroglio-Carretta group a few years ago. But it's one of Italy's most celebrated and beloved legacy producers and has a long and rich history of viticulture and winemaking.
From the new site:
Malgrà winery is located in Mombaruzzo in the heart of the Monferrato near Asti, a territory where the charm, colors, and aromas of viticulture are intense, creating a beautiful, natural setting for as long as its inhabitants can remember.
The winery's history begins with two vine-growing families, Bonfante and Chiarle. Since the early 1900s, the world of vines and wines was their calling in life. In the beginning, they cultivated vineyards and then sold their grapes, like their fathers and grandfathers did. Soon, however, they began a partnership that allowed them to transform and consolidate their wine production into a flourishing market over the years, based on mutual trust and confidence in constant, trustworthy quality.
Malgrà was founded in the mid-1990s when Giorgio Chiarle decided to begin a new, entrepreneurial wine project. He left his business to the Bonfante cousins and gathered new strengths and skill sets, with the objective of bringing to life a winery that represented a leap in quality compared to the past in terms of production, technology, and commercialization; necessary in order to compete on a national and, above all, international scale.
Malgrà is a steadfast believer in integrated farming and sustainable agriculture. And it uses estate-grown fruit to produce a wide range of wines that cover nearly all of Piedmont's top appellations and grape varieties including Barolo, Barbaresco, Dolcetto, Gavi, Arneis, Moscato, and of course, Barbera d'Asti, the wine for which this historic estate has always been recognized as one of Piedmont's greats.