• Winery
Is 2006 Barolo/Barbaresco an overrated vintage? Tenuta Carretta CEO Giovanni Minetti shares some insights
Reading time in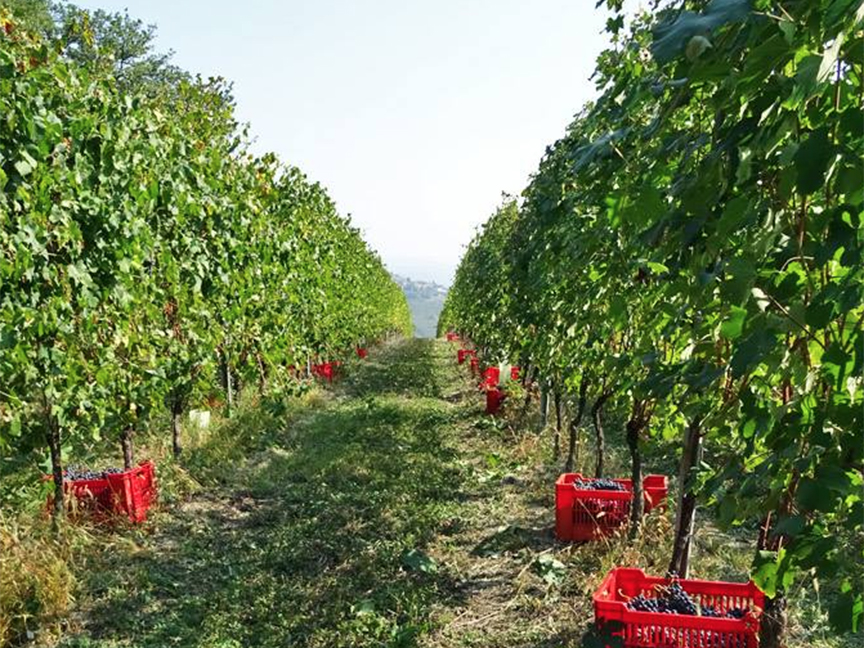 Last month, as Tenuta Carretta began gearing up for the 2016 harvest, the estate's CEO Giovanni Minetti — a homegrown tradesman of the Langhe wine scene — shared a little bit of Barolo-Barolo numerology here on the Tenuta Carretta blog.
"Looking over the last century," I wrote in the introduction to his ranking of years that end in "6" (1906, 1916, 1926, etc.), "vintages that end in '6' have rarely if ever achieved true greatness. Only 1996 is considered to be an 'extraordinary' vintage from the 20th century (among those ending in '6'). And while 2006 was one of the more memorable harvests of the decade, Tenuta Carretta CEO Giovanni Minetti — one of the world's foremost experts on Barolo — calls it 'excellent' but not 'exceptional' or 'extraordinary' (his two highest ratings)."
When I shared his post and his impressions on Facebook, they were met by — let's say — disbelief and protests by some of the top Nebbiolo collectors in the U.S.
"2006 is great," wrote Ken Vastola, author of the Fine Wine Geek, a popular site devoted to chronicling Piedmont's best wines. "1986 is arguably the most underrated vintage of the last 50 years and certainly better than the overrated 1985. And I still believe that 1996 will eventually be considered the vintage of the century."
"I do believe that 2006 is a special vintage," added Gregory Dal Piaz, author and widely respected expert on Barolo. "Akin to 99 and one of the standouts of a very rich decade. Powerful wines destined for a long life."
"2006 was a top vintage for good producers," chimed in Gerald Weisl, a leading U.S. retailer of and authority on Italian wines.
When I brought these comments to Giovanni's attention, here's what he wrote back:
My take on the 2006 vintage is based on the average of the wines. And by that I mean, the characteristics of the wines that were made that year. It doesn't mean that certain producers weren't able or didn't have the opportunity to make Barolos that were above average.
I remember the vintage very well. It made for powerful wines, very muscular and not so subtle. And if I'm not mistaken, I'm not the only one who has had this impression.
In any case, I gave the vintage a ranking of excellent 4/6 [translator's note: as opposed to exceptional 5/6 or extraordinary 6/6]. And I stand by my belief that it is not an "unforgettable" vintage.
Growers in the 2006 vintage were fortunate that it did not rain during picking, as it had during the 2005 harvest. In the latter harvest, the wines made with Nebbiolo grapes picked before the rainfall (it rained for a week almost continuously) were large. The grapes picked after the rainfall were unfortunately much less so.
Click here for Giovanni's ranking of years that end in 6.
Click here for reactions to his rankings (on my Facebook).
Harvest of the 2016 crop is ongoing (although close to being over) in Langhe this week. I'll check in soon with Giovanni's updated impressions on the current vintage. Thanks for reading…