• Uncategorized
Another harvest completed: Vintage notes from Tenuta Carretta CEO Giovanni Minetti
Reading time in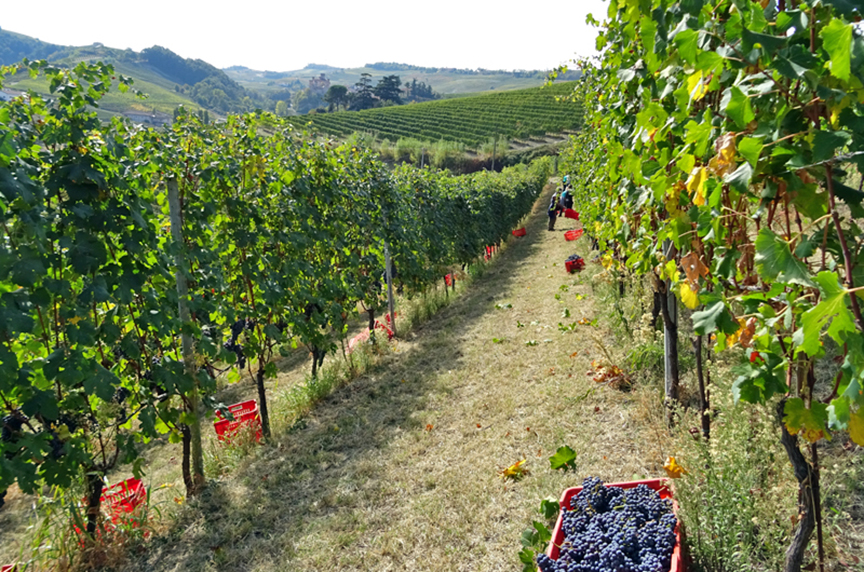 Another harvest has been completed at Tenuta Carretta. In the end, the 2016 vintage turned out to be a splendid one for the estate.
A few notes.
First of all, it was a remarkably long harvest that had a little bit of light rain in October. This was followed by a intervals of sunny warm days and cool nights. The weather patterns, which had already begun to emerge during the month of July, ended up delivering perfectly ripened bunches for all the varieties grown by the estate, ranging from Arneis and Dolcetto to the Barbera and Nebbiolo. The nice weather also made it easier to coordinate the picking of the late-ripening grapes because it allowed us to speed up or slow down the rate at which bunches were picked based on the ideal degree of ripening. This was a key element in obtaining top quality fruit, especially in the case of the Nebbiolo-based wines.
As far as the Nebbiolo was concerned, it has been for some years now that we monitor the grapes' phenolic ripeness more and more carefully. The degree of phenolic ripeness is yet another element that goes hand in hand with sugar and acidity levels. Obtaining wines with ripe tannins and thus wines that are softer in their youth has become one of the estate's targets in recent years. In terms of balance, this year's weather patterns allowed the grapes to ripen with a higher level of sugar content and healthy levels of acidity. This was unusual because in most years, the increase in sugar levels brings with it a marked drop in acidity.
In terms of quantity, the harvest was for the most part abundant with a good ratio of bunches per vine. For those who like historic comparisons, it was very similar to 2004.
It's a harvest that is expected to be extraordinary, especially because of what we are seeing in the cellar. The yield of must per weight for the Barbera and Nebbiolo is excellent (a sign of healthy concentration and balance already present in the grapes themselves). The alcohol fermentation has moved slowly (thanks to the perfect health of the grape skins and to the high level of sugars in the must). Color and tannin extraction have been impressive. And lastly, malolactic fermentation began seamlessly.
There's no doubt that this is one of the best vintages of the last 30 years and its giving life to well-structured wines that unite the positive elements of the previous two vintages: Freshness and elegance in the aromas from the 2014 vintage and the complexity and structure of 2015.
Giovanni Minetti
Tenuta Carretta CEO