• Winery
It's official: A new Michelin star shines at Tenuta Carretta!
Reading time in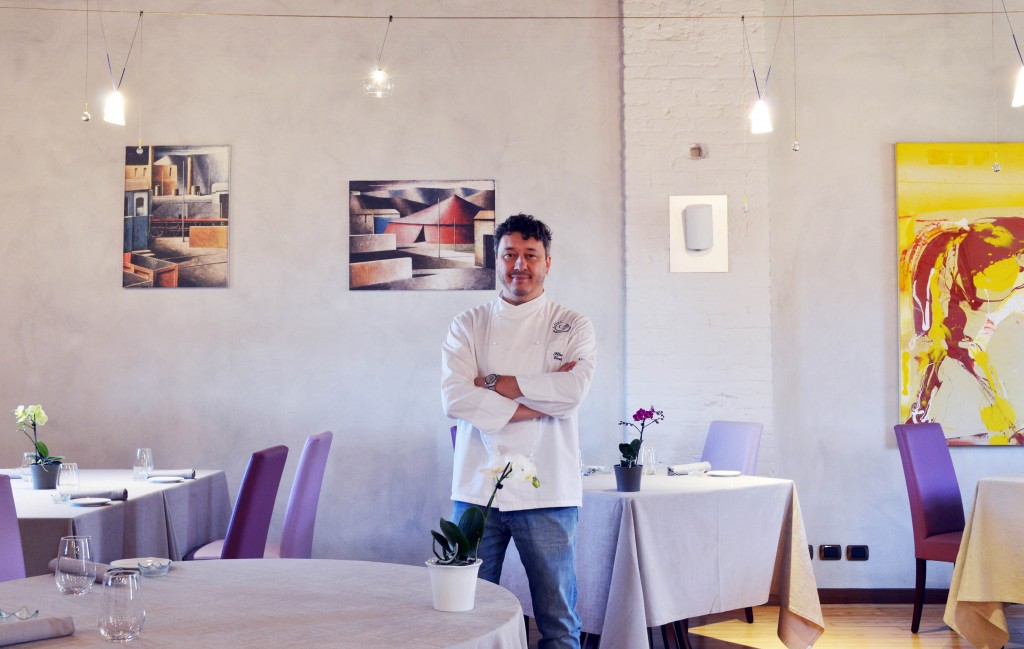 This week, chef Flavio Costa found a star beside his name in the new Michelin restaurant guide. We are thrilled to share the news that he has won a star for his restaurant 21.9 Flavio Costa at Tenuta Carretta, the restaurant on the Tenuta Carretta estate in Piobesi d'Alba (Cuneo province). It's not his first star but it's the first for his restaurant in Piobesi.
Flavio Costa has worked in the restaurant business for more than 17 years. In 1999 he became the chef at Arco Antico di Savona where he won a Michelin star in 2002. He then moved to Albissola Marina where he opened his restaurant 21.9. And then in February 2016, he moved to Tenuta Carretta to further his career as a chef.
His kitchen serves "warm cuisine, not always beautiful but always profoundly delicious," says Chef Flavio. "And with great depth!" Guests of the restaurant have the opportunity to taste mouth-watering dishes from the sea and the land: Small plates in the style of an artisanal laboratory, an expression and celebration of his culinary talents. Highlights include sea urchins with cauliflower and pistachio or classic Piedmontese dishes like vitello tonnato, agnolotti, and dishes that accompany White Alba Truffles, which are in season at the moment.
Congratulations, Chef! We look forward to tasting your cooking!