• Winery
Flavio Costa's 21.9 at Tenuta Carretta: The thoughtful attention to detail that goes into a Michelin star
Reading time in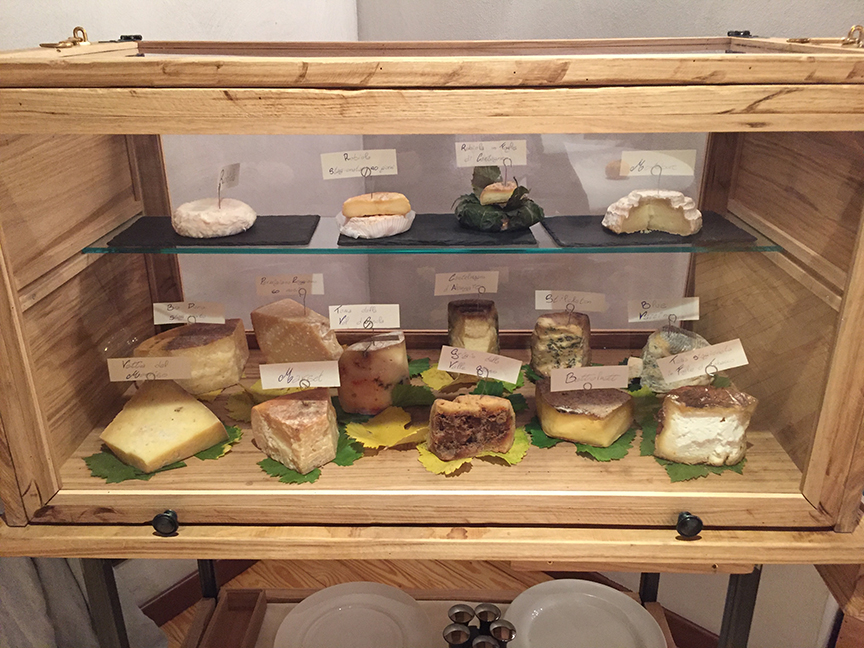 So much has been going on at Tenuta Carretta this fall.
An excellent harvest that holds a promise of great results for both the reds and whites from Tenuta Carretta.
A new and innovative Vine Trekking program that allows guests to tour the estate's vineyards on foot.
And this fall, the good news just kept on a-coming: Last month Chef Flavio Costa was awarded his first Michelin star for his Ristorante 21.9 at Tenuta Carretta.
Chef Flavio earned himself a Michelin star before coming to Piobesi d'Alba to open 21.9 at Tenuta Carretta this year. And it was widely expected that he would swiftly earn a new star with his new venture. But it was welcomed news, nonetheless.
I've eaten at 21.9 three times now and each visit has been extraordinary, for the quality of the materia prima and for the execution and verve of Flavio's cooking.
Perhaps the most striking thing about Flavio's menus is the fact that he offers a seafood-focused menu in a region of Italian wine country where it's extremely rare to find high-caliber fish and shellfish. Piedmont, where Flavio cooks and Tenuta Carretta makes wine, is actually connected to the sea — historically, geographically, and culturally. The fact that olive oil-cured tuna and anchovies plays such an important role in Piedmontese cuisine is evidence of this. But beyond 21.9, there is no high-end, high-concept seafood restaurant that I know of in the Piedmont wine country. There may very well be one but I've yet to see a leading food writer, journalist, or food-focused masthead feature it.
Flavio's approach to cooking and his uncanny ability to source top-quality products from the sea and the land are part of what makes his restaurant so exceptional. The way he combines those products is equally extraordinary. On my last visit, he served me shaved white Alba truffles (in season, of course) not over poached or scrambled eggs or over a fondue but rather over a beautiful medley or root vegetables. It was incredible, really.
But the thing that impressed me the most about my last visit had nothing to do with the food.
One of the guests at our table wasn't feeling up to a big meal. What he really wanted was some tea. It was a business dinner and so he graciously told me and the other guest to go ahead and order. He would order a tea and keep us company so that we could chat and catch up on our work together.
When he asked the server for a hot tea, he didn't simply return with a cup of black tea. He returned with a selection of teas, including Asian-style fermented teas and Anglo-style teas. We were all surprised that the restaurant would have on hand, at the spur of the moment, such a thoughtfully curated selection. But that's what you should expect at a Michelin-starred restaurant like his.
After we finished our dinner and got up to leave, I walked past the cheese cart (in the photo above). We didn't eat any cheese that night. But I couldn't help to think to myself about how a restaurant like Flavio's doesn't just have a couple of artisanal cheeses lying around in the cellar in case someone wants some cheese. You can tell just by browsing the selection above and the labeling that a lot of thought and care has gone into the cheese menu at 21.9.
As I said, we didn't have any cheese that night but our dinner was made all the more fulfilling by the knowledge that if we had wanted some cheese, Flavio had the goods for us, ready at a moment's notice.
Bravo, Flavio! I love your originality, your creativity, your flair, and your extreme and thoughtful devotion to your craft. I can't wait to get back.
Jeremy Parzen
Tenuta Carretta blog contributor