• Winery, Hospitality, Wines
550 years of viticultural history: Looking forward to 2017 at Tenuta Carretta
Reading time in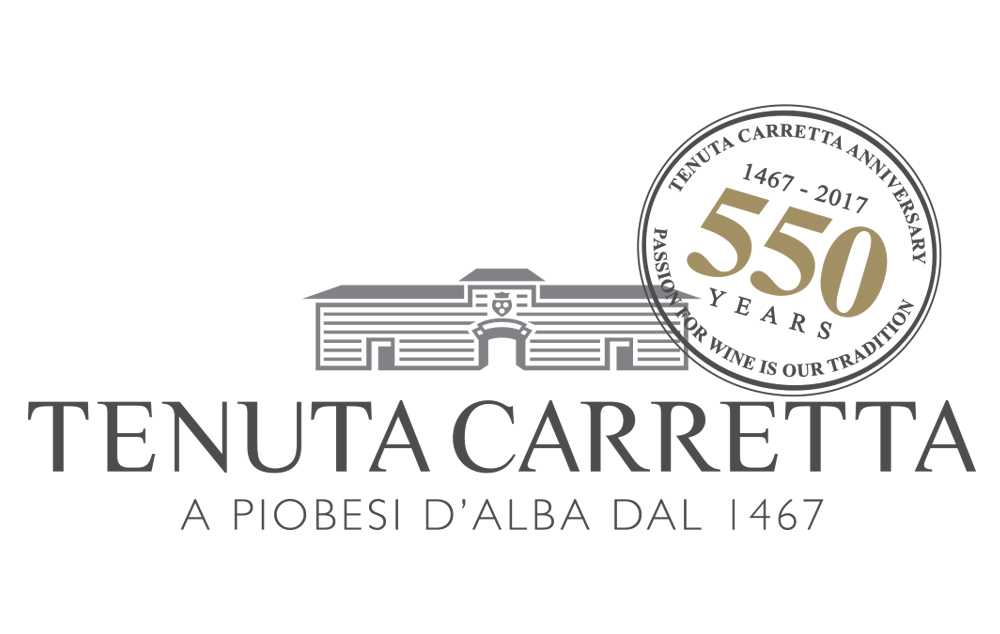 Coats of arms, noble families, and five and a half centuries of history accompanied by a love of wine. Let's begin to explore this fascinating legacy.
An important milestone is upon us. And we eagerly await its arrival in grand style. The year 2017 will mark 550 years of Tenuta Carretta's history in wine, an anniversary that makes us deeply proud because it symbolizes an important achievement in the life of our enchanting estate.
This is not a matter of a simple calendar date. It's an occasion that represents a long and historical narrative, a cultural identity, and an impassioned sociologic heritage that have shaped the estate's prestige and allure. This legacy is what makes Tenuta Carretta the oldest wine-producing estate in Piedmont.
An arc of time that brings with it a compelling narrative, a history that merits commemoration and celebration. And it is with this goal in mind that we have been working for months on the planning of a calendar full of events. A number of interesting campaigns will begin in January of next year and they will accompany us throughout 2017, not only on the estate in Piobesi d'Alba but also in other locations throughout Italy and the world.
But let's start at the beginning.
What is the origin of this Five-hundred-and-fiftieth anniversary?
The history of the estate begins with an ancient legal document that was signed at the Castle of Piobesi d'Alba on November 28, 1467. It's a sharecropper contract in which Marquis Andrea Damiano, a Piobesi landowner, grants brothers Corrado, Giacomino, and Pietrino Porrino the right to work, farm, and harvest crops from his allodial lands for nine years. The document spells out in detail the farmers' obligations in terms of the vines. From this document, we can even glean a qualitative assessment of the grapes grown on the hill known as Podio, which sits facing the current location of the estate's offices. Today, Podio is planted with vines whose fruit will be used to produced Langhe Nebbiolo DOC.
At this point, in order to better understand and appreciate our past, we have engaged in a new research campaign that has allowed us to associate the Tenuta Carretta with a noblewoman from the 14th century. It's probable that the name Carretta comes from her. Carete Constancie was a noble who is mentioned in documents preserved in the historical archive of the Conti Roero of Guarene as "domina Carretam" ("lady Carretta"), daughter of "Ruffini Capre" and the widow of "Manuelis Constantii," heir and owner of lands in the Piobesi area, "terre et prati scitam in finibus Pubblicarum" ("lands and fields bordering Piobesi").
We are just at the beginning of these 550 years that have our vineyard amphitheater as their setting. Over the next 12 months, we plan to travel back in time and study this legacy through numerous campaigns. There will be conferences, food and wine events, musical and artistic events, gallery shows, athletic competitions, cooking shows, gastronomic evenings, master classes, tastings, and so much more.
It will be a wonderful year to spend together as we celebrate the history and legacy of this important estate.