• Winery, Hospitality, Wines
Happy 2017 and looking forward to another year of blogging at Tenuta Carretta
Reading time in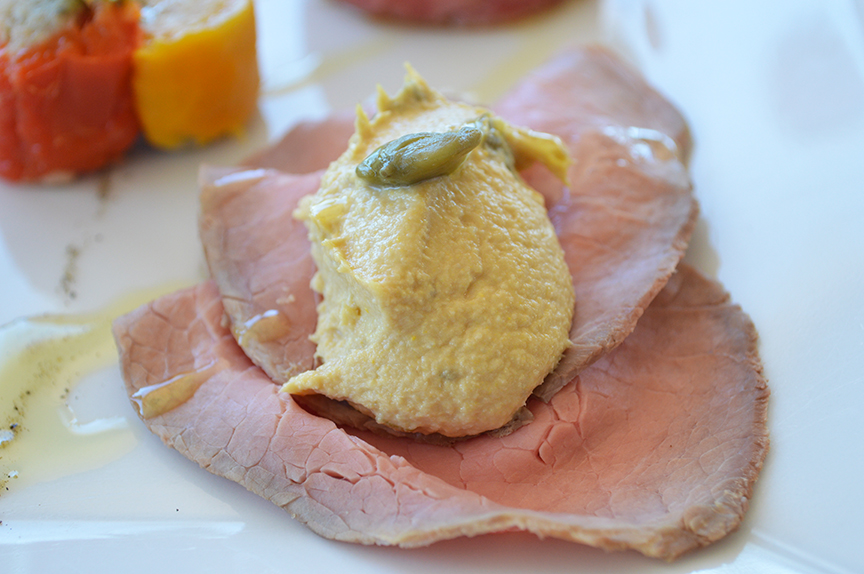 Happy new year, everyone! And please let me express my heartfelt thanks for all your support in 2016.
You may be wondering why there is a photograph of a classic vitello tonnato accompanying this post.
The reasons are multifold.
1) Vitello tonnato is one of my favorite dishes of all time (thank you, Italy! thank you, Piedmont!).
2) You will always find GREAT vitello tonnato at the Tenuta Carretta's restaurant, Locanda in Cannubi, located atop Cannubi hill in the heart of Barolo (I took this photo in July of last year when I visited the Locanda with my wife).
3) I have the greatest gig with Tenuta Carretta: As the estate's English-language blogger, the winery has given me a free hand in writing about and documenting my love of Piedmontese enogastronomy, culture, and history (last year, for example, I did a series of posts on vitello tonnato and its origins, not just one of my favorite dishes but also one of my favorite topics).
One of the most exciting things about our year ahead in blogging is the 550th anniversary of the estate. We posted a preview about it last week: Throughout the course of the blogging calendar, we'll be doing a series of culturally and historically themed posts — just the kind I like!
Tenuta Carretta is so much more than a winery. It's a legacy and a piece of history — viticultural history, Piedmontese history, and Italian history. And the next 12 months of blogging will be an opportunity to use wine as a pretext for examining Italian culture and cultural history.
I really can't think of a better gig and I'm looking forward to the original posts and translations we'll be publishing in coming months.
Thanks again for being here (and for coming back) and happy new year to all!