New from Tenuta Carretta: The Cayega family continues to grow and Podio is multiplied by 3!
Reading time in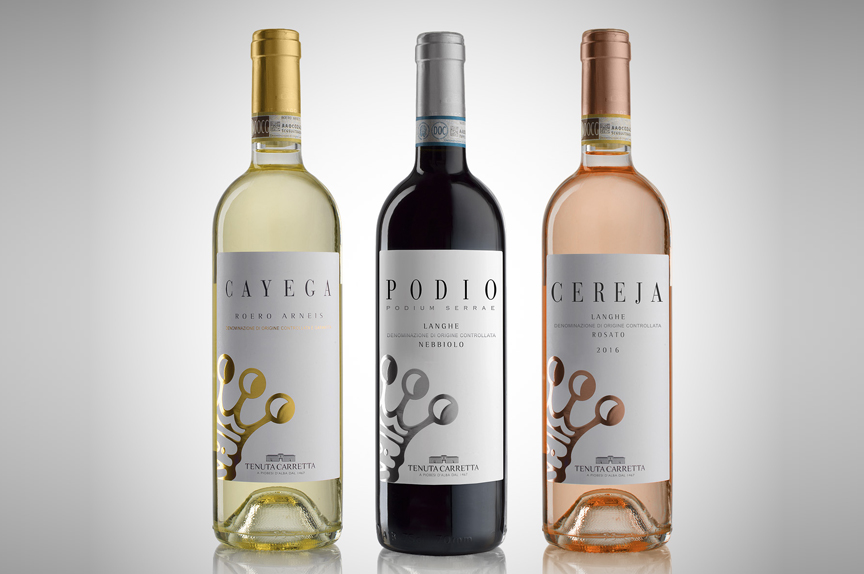 We are thrilled to present these new 2017 offerings from Tenuta Carretta.
They are the fruit of our winery's dynamic and creative character and an example of how we are constantly and actively working to meet our clients and friends' needs.
Following the impressive success last year for the magnum and Balthazar (12 liters) formats, our line of Roero Arneis DOCG Cayega continues to grow as we add new formats. This year's offering from the 2016 vintage will be available in no fewer than 7 different formats.
Call it the "Cayega Family," a wide range of formats that make it possible to present our Roero Arneis in the right size for any occasion. Cayega will now be the only white wine available in such a diverse number of bottle sizes: from the Demi 375 ml to the enormous Balthazar 12 liter, from the classic 750 ml bottle to the 1.5-liter magnum to the Jeroboam 3 liter, Mathuzalem 6 liter, and even the Salmanazar 9 liter.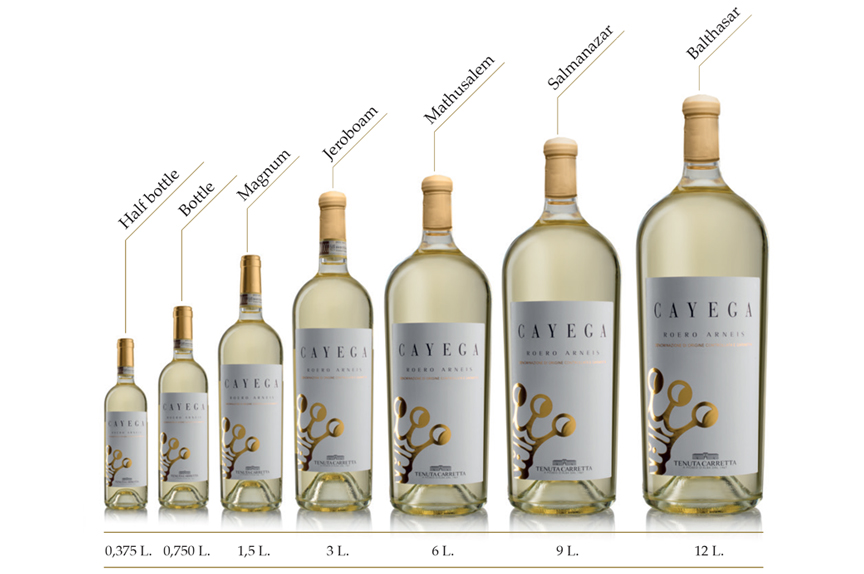 But new offerings aren't limited solely to the Roero Arneis. We also have news to share about Cayega's "red brother," the Langhe DOC Nebbiolo Podio Podium Serrae. It's the crown jewel and flagship of our estate and its name refers expressly to the hillside vines that stand in view of the winery, a vineyard that was mentioned in official documents as early as 1467. The 2015 Podio will be available not only in a 750 ml bottle but also Magnum 1.5 liter and Balthazar 12 liter. It's an idea inspired by Cayega: Its goal is to highlight how this wine, made from our top appellation and most noble grapes, is so delicious and approachable.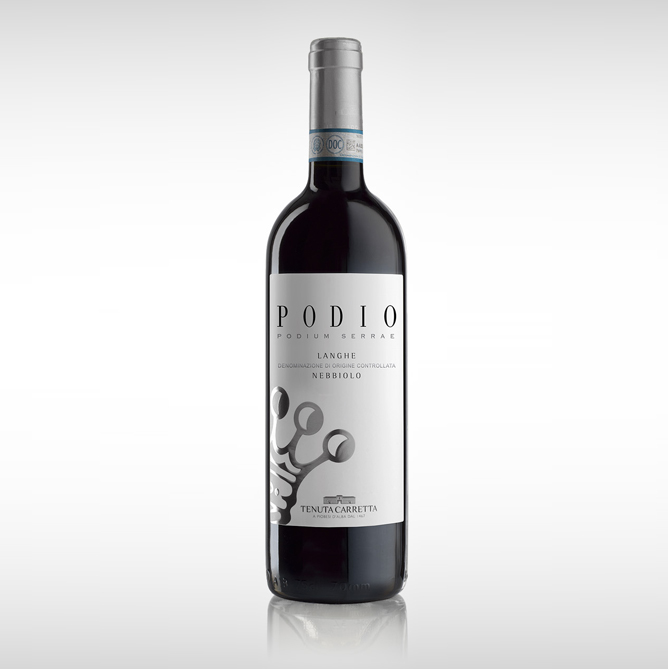 The fashion show doesn't end here! The moment as arrived to present the latest child of the Carretta winery, the third label with the crown. In this case, however, the crown is copper colored: It's our new Langhe DOC Rosato Cereja, a rosé produced with a short maceration of Nebbiolo grapes, blended with a high percentage of rosé from Barbera grapes. It's a new project that responds to new market trends and the new profile of wine lover who is younger and younger. The color is particularly attractive and it's reminiscent of pink coral. Its flavor is well balanced and it's one of those wines that wins over and captivates everyone who tastes it.