Vinum festival this weekend: Spots still available for Vinum in Cantina with Chef Flavio Costa tomorrow
Reading time in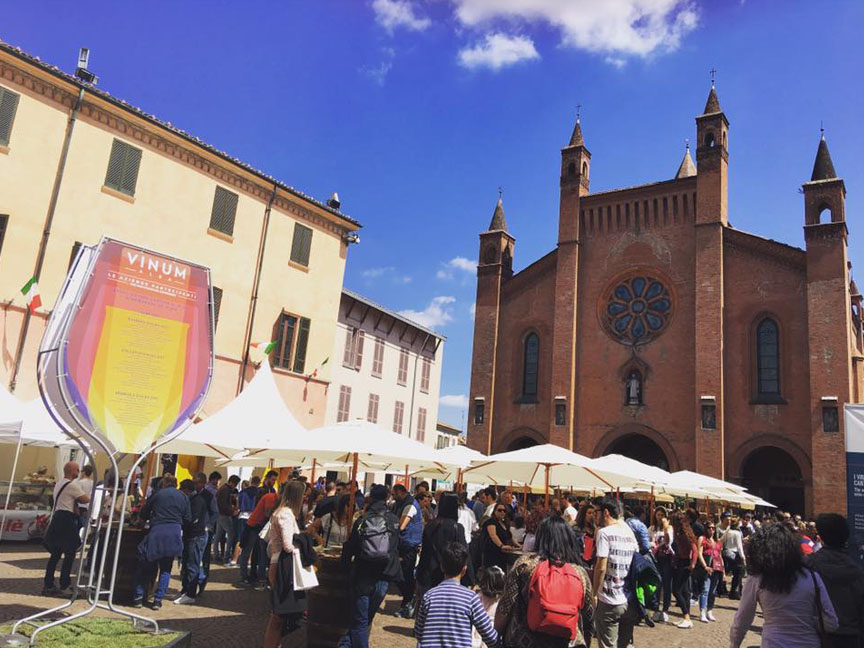 Tenuta Carretta and Chef Flavio Costa, owner of 21.9 (which is located on the grounds of our estate), will be participating this weekend in the Vinum food and wine festival celebrating food and wine tourism in Langhe, Roero, and Monferrato.
And there are still tickets available for those who would like to take part in VINUMINCANTINA (Vinum in the Wine Cellar): Tomorrow night, April 22, Chef Flavio will be hosting an aperitivo at the restaurant, where guests will get the opportunity to taste his cooking paired with our wines.
Click here for more information on the festival and tickets.
The festival starts tomorrow and runs through Tuesday of next week. And then it picks up again on April 29 and continues through May 1.
Some of the best chefs working in Piedmont today (like Chef Flavio) are participating in the fair. And guests who take part in VINUMINCANTINA take a jitney from downtown Alba to tour and taste at participating restaurants.
This is the festival's 41st year (!!!) and it's one of the most acclaimed food and wine festival in Italy. Click here for the complete calendar of events.
Image via the Vinum Facebook.