Museums and other cultural destinations worth visiting in Barolo country
Reading time in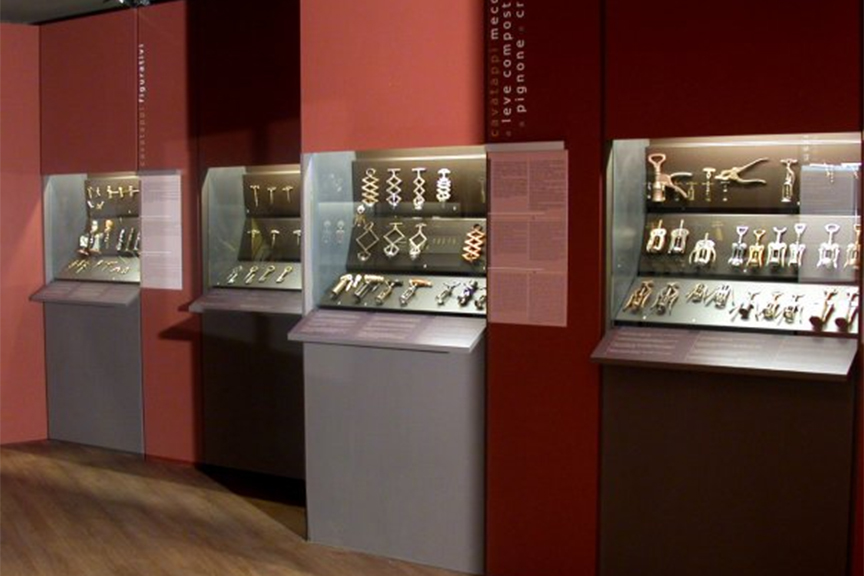 Above: An image from the Museum of Cork Screws (Museo dei Cavatappi) in Barolo. It also has a really impressive collection of tastesvins.
Last week, I published a post where I offer my "Barolo Travel Tips."
Among the other advice I offered was the following: There's more to Italy than just food and wine. Don't let your food and wine passion eclipse cultural site-seeing. Piedmont is full of castles and art collections worth seeking out.
I've been doing a little research over the last week and as I suspected, there are a wide range of art, cultural, archeological, and literary museums and centers in Alba and the surrounding area.
Not that I was surprised, but to be honest, I am also guilty as charged: Every time I travel to the land of Barolo, Barbaresco, and Roero, I spend all of my intellectual energy interacting with winemakers and tasting wines. I'm officially setting a new goal for myself: At least one cultural visit for every future Nebbiolo sojourn!
One of the best resources I found for museums and other cultural activities in the Alba area was this list of no fewer than 64 destinations on the LangheRoero.it portal.
Of course, there are no-brainer destinations like the Museum of Corkscrews (Museo dei Cavatappi) and the Wine Museum in Barolo castle. There is also the the museum at the Castello Grinzano Cavour.
But there are so many other places I'd love to see and am planning to visit on upcoming trips there.
Cesare Pavese's birthplace is one of them. Not a lot of people read his works today beyond the literary-minded among us. But he is widely considered to be one of the greatest novelists of the 20th century (and he's one of my favorites). Check out the Wiki on Pavese.
There are also a number of archeological museums, with many Roman artifacts, and there are even tours of Roman-era Alba, which lies beneath the current city.
The Federico Eusebio archeological museum looks really awesome and was recently remodeled and reopened.
There's also the newly refurbished Barbaresco Tower (I've actually been there).
So many great places to see and so little time (between wine tastings)! Seriously, Italy is so much more than just food and wine and Nebbiolo country offers the intellectually curious a number of great options when touring. See the list here (you don't need to be able to read Italian to glean all necessary info from the list).
Jeremy Parzen
Tenuta Carretta blogger
Image via the Museo dei Cavatappi Facebook.