PicNic Gourmet returns to Tenuta Carretta July 9
Reading time in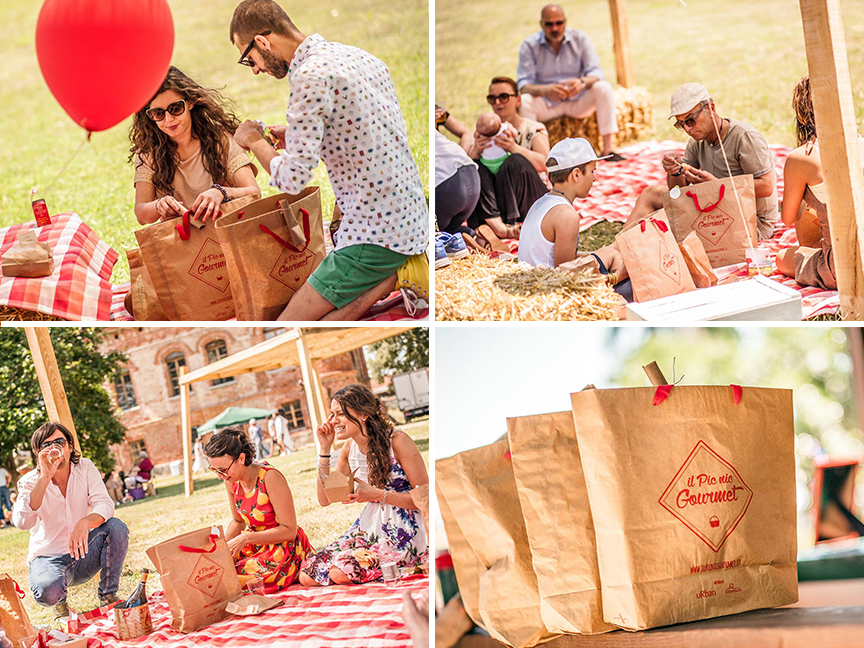 On Sunday, July 9, from 12 p.m. to 8 p.m., Tenuta Caretta will be host to PicNic Gourmet, a traveling food and wine festival that was conceived by Serena Tripaldi and Luca Defilippi. On the heels of the event's enormous success last year, the two have decided to bring this unique gathering back — to the delight of young and old alike.
Of all the events to be held this year at Tenuta Carretta, which is celebrating 550 years since its founding, the PicNic Gourmet gathering will surely be one of the most exciting. The lunch menu "to go" is intended to be enjoyed outdoors on the estate's manicured lawn, with a view of Roero's beautiful vineyards. But the most important ingredients for this festive day are fun and relaxation. The gourmet menu this year has been created by the Michelin-starred chef Flavio Costa of the estate's Ristorante 21.9. Chef Flavio will also be doing the cooking himself.
The meal will be provided in a PicNic Gourmet lunchbox/sack together with coupons for two glasses of wine that complete the gastronomic experience: Roero Arneis DOCG Cayega and Langhe DOC Nebbiolo Podio, both from Tenuta Carretta.
But there are also a number of other recreational micro-events planned for day: Market Day, a flea market featuring artisanal wares; live music starting in the late afternoon; yoga instruction and a massage and well-being station, not to mention a wide variety of activities and old-fashioned games for children.
Of course, the winery will be open for winery visits and tastings. And visitors will also have the opportunity to view the winning images from previous years of the Oasis Photo Contest. Guests will also be able to take guided hikes through the vineyards and participate in connoisseur "technical" tastings at the wine shop.
For more info and registration:
Mail: ilpicnicgourmet@gmail.com
Tel. / WhatsApp: 392/0226203
Facebook: Ilpicnicgourmet