Arneis is looking good: Growth cycle progressing nicely in Roero
Reading time in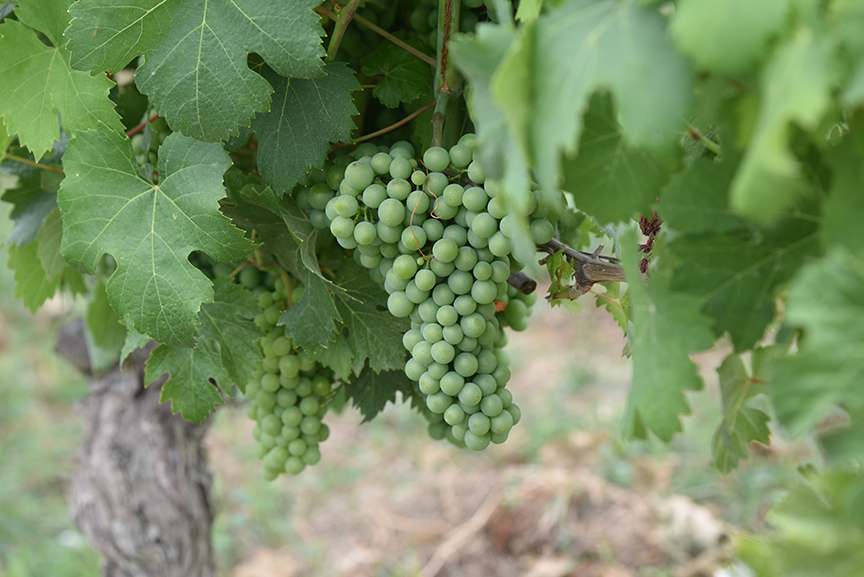 Just feast your eyes on those beauties!
The shots above and below were taken in Tenuta Carretta's estate-owned Arneis vineyards just this week.
The weather in Roero where our estate lies has been warm and dry over the last few weeks, not excessively hot and with a nearly consistent cool breeze — the ideal conditions for this period in the vegetative or growing cycle.
The best news is that the rains and cooler temperatures that came in late spring provided abundant water for the vines. And the proof is in the pudding, as they say in English: You can see how healthy and juicy the grapes look in these images. Just look at those babies!
All in all, we are expecting a great Arneis crop in the 2017 harvest, with the classic freshness and rich aromatic character that makes this grape variety such a unique expression of Italian viticulture.