Vineyard weddings: Tenuta Carretta has two of the best locations in Italian wine country
Reading time in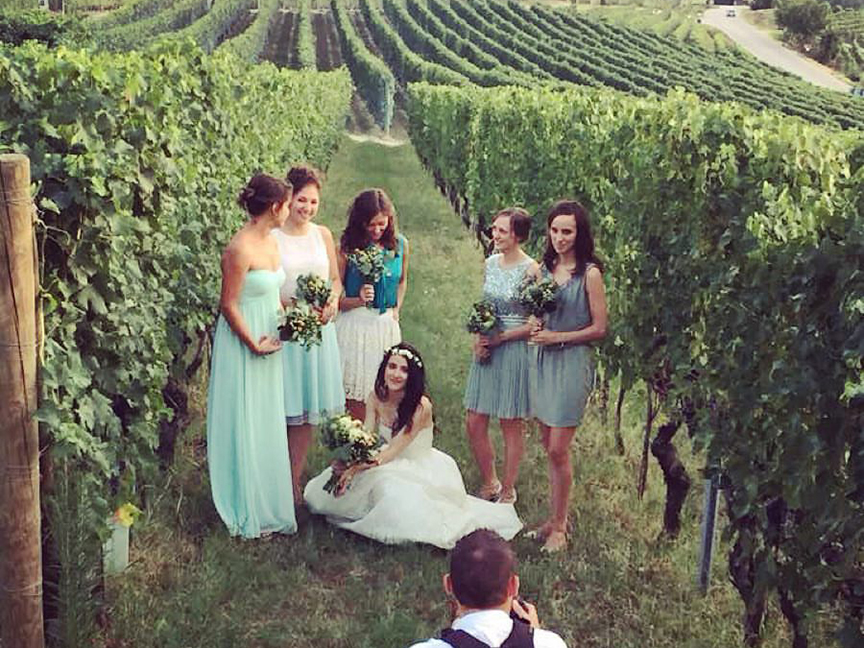 My wife Tracie of six years and I sat in the main dining room at the Locanda in Cannubi atop the famed Cannubi vineyard in Barolo a few weeks ago.
It was mid-July, there wasn't a cloud in the sky, and you could feel a cool, gentle breeze. It couldn't have been a more perfect summer day. The view from our table — from every table in the house — was jaw-droppingly gorgeous.
And it occurred to me: If we were ever to renew our vows, I would want to do it here.
A lot of people don't realize that Barolo, Barbaresco, and Roero country are one of Americans' favorite spots for "destination weddings."
And Tenuta Carretta's two restaurant-hotel-and-hospitality locations — the Locanda in Cannubi (Barolo) and the Tenuta Carretta Hotel and 21.9 restaurant (Piobesi d'Alba) — are both set against some of the most gorgeous vineyard sites in the world.
But when you add to the mix the fact that both have luxurious guest rooms, fantastic menus (traditional and creative), and a cellar full of some of Italy's best wine, the proposition (pun intended) becomes a no-brainer.
The only caveat is that both locations are so popular among American couples during the summer that it's best to book with as much advance as possible.
For more information and to book, contact the venues directly via their websites: Locanda in Cannubi and the Tenuta Carretta Hotel and 21.9 restaurant.
The staff will be more than happy to organize a tour of the properties and a tasting, including menu items and wines.