Arneis: 1982 is a turning point, when even American writers begin paying attention
Reading time in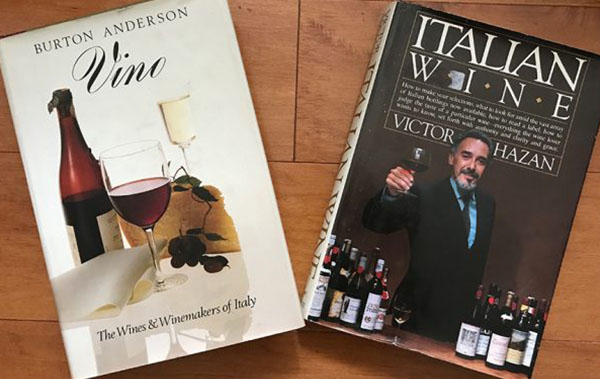 As my research into the origins and arc of Arneis continues, I discovered that English-language writers actually devoted a lot more attention to the grape than Italians did as it was just beginning to become popular in the 1980s.
The great Italian foodways and travel writer Mario Soldati, in his landmark work, Vino al Vino, was the first major writer to give the grape serious ink.
But in the years that followed, his anglophone counterparts — including some of the world's most prominent wine writers and Italian wine experts — seemed to be more curious about Arneis than the Italians.
In his overview of white wines from Piedmont in Vino: The Wines & Winemakers of Italy (Little, Brown, and Company, 1982), "The Whites: Few and Far Between," Burton Anderson gives a brief mention to Arneis:
"Arneis, from a native vine 'rediscovered' not long ago near Alba, makes… a light, elegantly dry wine… Tenuta Carretta at Piobesì d'Alba makes an excellent Bianco dei Roeri from half Arneis and half Nebbiolo vinified off the skins."
But so far in my research, the earliest substantial mention of Arneis — beyond Soldati's entry — is in Victor Hazan's Italian Wine (Knopf, 1982).
Hazan devotes a stand-alone entry to the variety (which is a meaningful turning point in my view).
"The grapes of Arneis," he writes, "like the gifts of a ghostwriter, have long been used to advance other reputations than its own. In its native Piedmont, this lovely green gold grape is used to improve white wines such as Favorita and Cortese or to refine the coarse address of some Barberas or other harsh reds… Although it is a vigorous and generous vine, not much Arneis has been cultivated."
"The truth is that the Piedmontese have never had much patience with white grapes, save for the Muscat that goes into Asti Spumante. Now that the public's thirst for white wine seems to have become unquenchable, a few producers have beugn to make a 100 percent varietal Arneis, thus rescuing from anonymity a wine of the greatest promise."
"The choice production zone has been identified… in that range of hills known as Roero. Tenuta Carretta makes a wine called Bianco dei Roeri, in which Arneis is blended with Nebbiolo vinified white."
That's a pretty heady endorsement from one of America's leading wine scribes and merchants. And it's also really interesting to note that Hazan foresaw the role that Arneis would ultimately play in America's "unquenchable thirst" for white wines from Italy.
Of course, it's also great to see that both writers — some of the best tasters of their generation — both mention Tenuta Carretta for the high quality of the Arneis that the estate was already producing in the early days of the new wave of interest in the grape variety.
Jeremy Parzen
Tenuta Carretta
blogger