Tenuta Carretta makes national news as Miroglio family reveals Alta Langa plans
Reading time in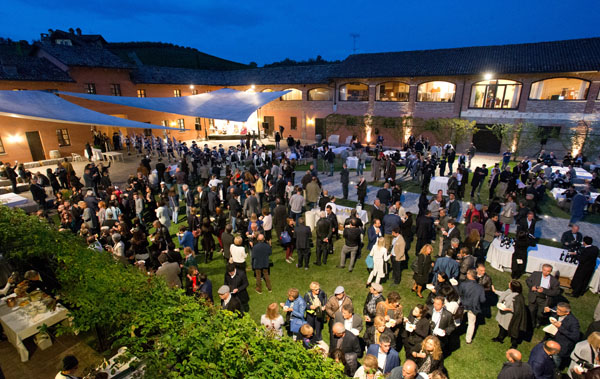 Tenuta Carretta made the national news this week after the estate celebrated its 550-year history with an open house including medieval music and dancing, food by Michelin-starred chef Flavio Costa, and of course, wine.
"The appreciation of history, the prestige of the [Miroglio] family [who owns the estate], the family's entrepreneurial adventure, which stretches all the way to Bulgaria [where they also make wine]. These are just some of the reasons that the Miroglio decided to celebrate its 550th anniversary," wrote journalist Roberto Fiori this week for La Stampa (one of Italy's leading national dailies).
"There aren't many wineries in Italy that can point to such a far-reaching legacy, not to mention a legacy that is so well documented" thanks the recent discovery of 15th-century documents that attest to the winery's illustrious past, he notes.
But perhaps the biggest news, Fiori revealed, is that Tenuta Carretta plans to branch out and begin producing classic-method sparkling wines in Alta Langa.
"We will soon [also] begin making Alta Langa," said father and son Edoardo and Franco Miroglio in an interview with the writer for La Stampa.
To those not familiar with the Italian wine industry and the ever expanding popularity of sparkling wines around the world, it may be challenging to grasp the importance of this news. But to Italian wine trade observers, this is a true bombshell: With classic-method producers in Franciacorta and Trento sparkling wines racing to catch up with Prosecco's success across the globe, a major player like Tenuta Carretta is sure to reshape the sparkling wine landscape with its entry into Piedmont's often overlooked appellation for sparkling wine (an appellation that has immense and undeveloped potential).
We'll be posting updates as the Miroglio family publicly reveals more about its plans. But this is big, big news… Stay tuned.