• Winery, Hospitality, Wines
Our new website is online!
Reading time in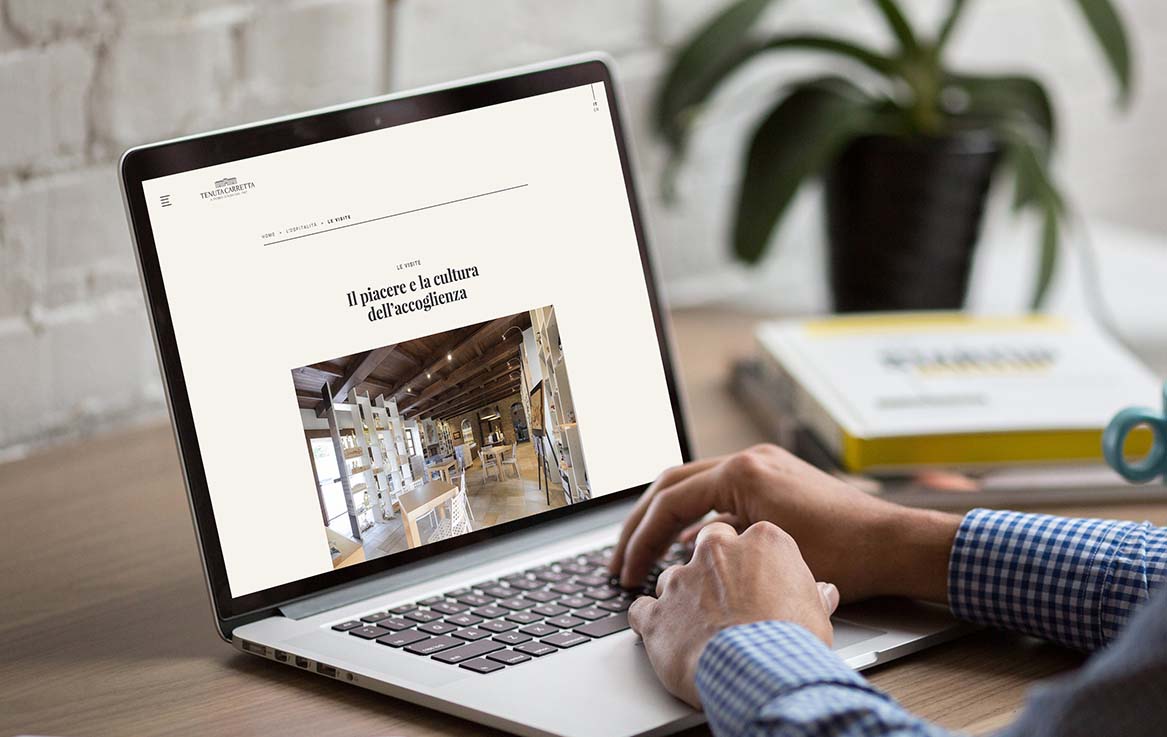 Tenuta Carretta is back online with a brand-new website. We took our time, carefully crafting a digital experience that would celebrate the centuries-old history, the territory and the ample wine tourism offers that make up the company's image. The site is a reflection of our philosophy, pairing elegance with balance, which has made our wines a world-famous brand.
The website is portal into the world of Tenuta Carretta. Designed for easy browsing, like you would a magazine, it is minimal in approach yet no stone is left unturned. Every detail has been carefully accounted for so that you can find all the information you need.
Relax for a moment and enjoy browsing through the pages of the site, watching videos and delighting in the design. Just as you would in person at the winery. Condensing 550 years of passions, history, dedication, land and wine was not simple. However, we believe we have succeeded in taking our story online. Not only as winemakers, but as members of our community. As a team of individuals, who each day dedicate themselves to this land and offer the opportunity for other people to experience it as they see it. Tenuta Carretta is a territory of hills, not an easy place to manage, but beautiful. It is a world recognized as a UNESCO World Heritage Site for this longstanding relationship between people and nature which has formed an unrivaled gastronomic culture.
Take a few moments and you will see that Tenuta Carretta is much more than just a winery. The Michelin-starred Ristorante 21.9 di Flavio Costa, the Albergo di Charme in the vineyards, the Locanda Carretta in Cannubi, the vine trekking on our Grape's Road Trail and personalized wine tours are just a few of the things you can enjoy. We are proud to offer you the opportunity to discover the world of Tenuta Carretta and make it as rich as you desire. Discover the hills of the Langhe and Roero with us!