ProWein, Vinitaly And Roero Days: Tenuta Carretta's Springtime Shows
Reading time in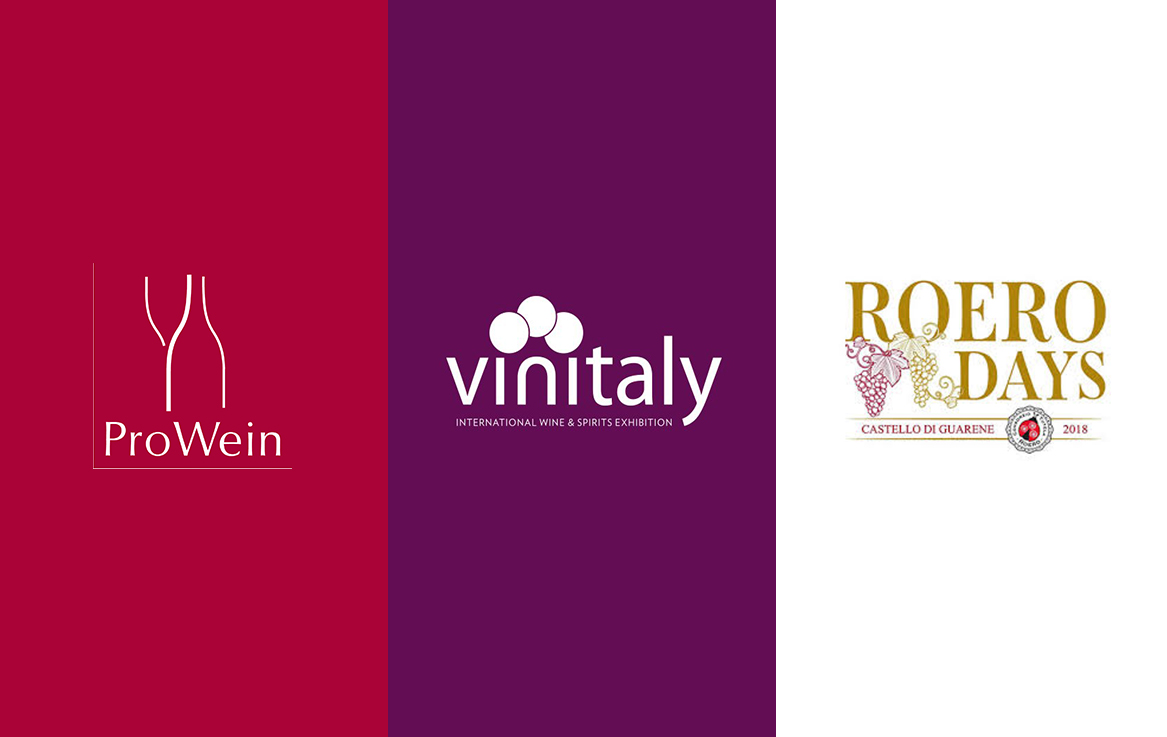 Tenuta Carretta is preparing to showcase their wines in the industry's biggest fairs. Prowein and Vinitaly, both internationally acclaimed events, as well as Roero Days, the largest local event highlighting winemaking in the Roero Hills.
We invite you to come and taste the flagship labels from Tenuta Carretta, one of the few wineries making all the principal styles of nebbiolo-based wines from their own harvest. Barolo, Barbaresco, Roero, Nebbiolo d'Alba and Langhe Nebbiolo are made from grapes harvested at Tenuta Carretta's vineyards to the right and left of the Tanaro. These vineyards are in Roero and the Langhe, which in 2014 was recognized as a UNESCO World Heritage.
During ProWein and Vinitaly, Tenuta Carretta will be offering tastings of their premier labels, including its flagship wines: Cannubi Barolo DOCG 2012, made from Italy's most prestigious cru within Barolo, the Cannubi hill; Cascina Bordino Barbaresco DOCG 2012, whose provenance is a vineyard in Treiso; and Bric Paradiso Roero DOCG Riserva 2012 from one the estates most historic vineyards which dates back to 1878.
At ProWein, as well as Vinitaly, Tenuta Carretta will be sharing their stand with the Terre Miroglio Group of wineries: Malgrà Winery which vinifies historic wines of Monferrato and the Edoardo Miroglio Winery which specializes in the native varieties of Tracia, in Bulgaria.
PROWEIN
Tenuta Carretta will be at ProWein, in Düsseldorf, from the 18th to the 20th of March. You can visit the stand, which will be in Halle 15, Stand C77. New this year, Tenuta Carretta will be participating in a Masterclass Multi-Brand Tasting, hosted by journalist Ursula Geiger of Vinum Magazine. Ms. Geiger will be guiding the tasting of Bric Paradiso Roero DOCG Riserva 2012. You can participate in this event at 16:15 on Monday, March 19th.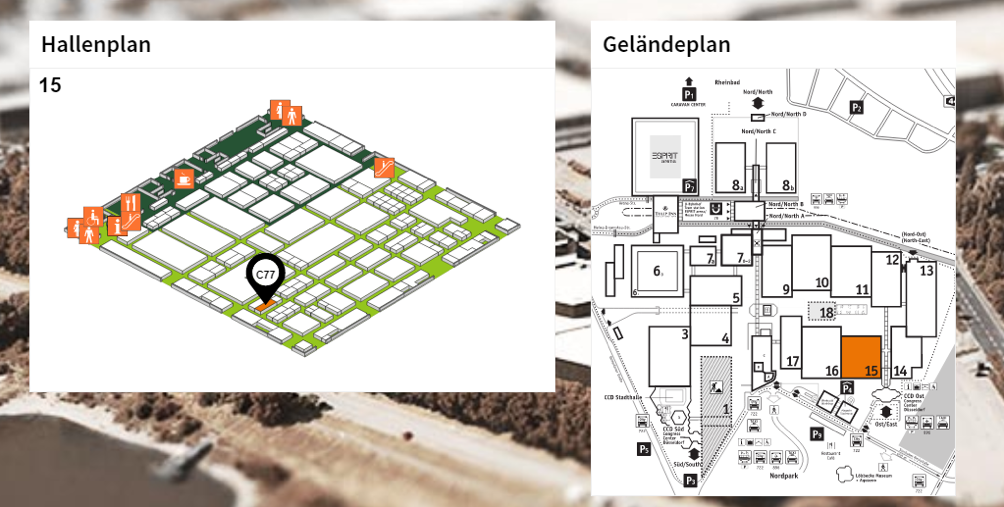 TENUTA CARRETTA @ PROWEIN
DUSSELDOR, MARCH 18-20, 2018
Stand – Halle 15 / C77
Masterclass by Ursual Geiger
Monday, March 19th at 16.15
Vinum Magazine – Hall 13 B30

VINITALY
Exactly one month after ProWein, Tenuta Carretta will have a stand at Vinitaly in Verona from April 12-18. Come find us at the 52nd edition of Italy's most important wine fair! Our stand will be in the Piedmont Pavillion (10), section R4.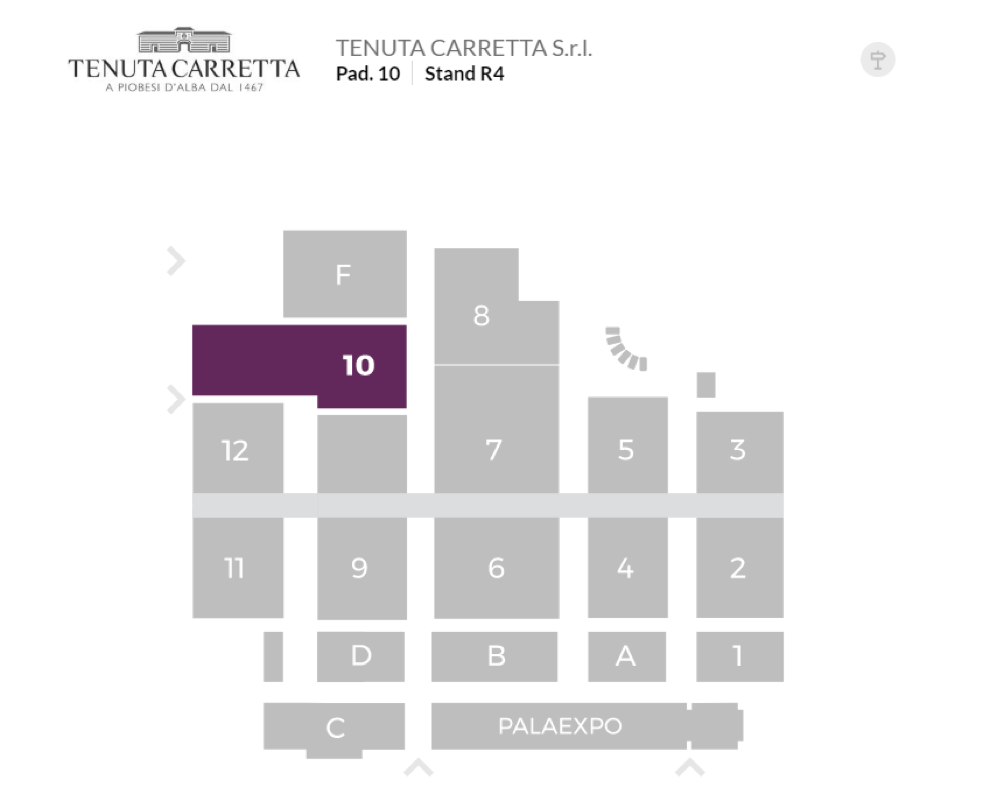 TENUTA CARRETTA @VINITALY
Verona, April 15-18
Pavillion 10, Stand R4

ROERO DAYS
Roero Days celebrates its third edition April 8th and 9th. This important showcase was first launched in 2015 by the newly formed Consorzio di Tutela del Roero with the aim of bringing together, in one place, the best wines from the Left Bank of the Tanaro. After the first two editions being held 'abroad' in Milan and the Reggia di Venaria Reale, this year the event is coming back to the 'homeland'. This year the event will be hosted at Castello di Guarene, an elegant location a few kilometres from Alba that was converted into a beautiful luxury resort under the umbrella of Relais & Chateaux.
Tenuta Carretta could not miss this event and will be presenting its Roero DOCG and Roero Arneis DOCG labels. Two wines that best represent the territory. This year's theme aligns perfectly with the wineries philosophy and they are excited to participate as the heart of Roero Days will focus on the preserving and narrating the stories of the territory through winemaking's direct contact with nature.
Tenuta Carretta, with more than half of its 70 hecatres of vineyards located in Roero, is one of the most important wineries in the area and upholds the value of the land through careful agronomic practices. Last year it extended this relationship so that guests may also connect with the territory through the first ever Vine-Trekking Project in Piedmont. A network of trails and paths through the vineyards in Piobesi d'Alba, the Vine Trekking is open to the public. The trail has an audioguide on IZI Travel, an app available for Andriod and iOS, which brings to life the stories of the land. Deepen your knowledge and enjoy a unique experience walking through 35 hectares of wine history.
TENUTA CARRETTA @ROERO DAYS
April 8 and 9, 2018
Castello di Guarene