• Winery
Tenuta Carretta is hosting CHIC
Reading time in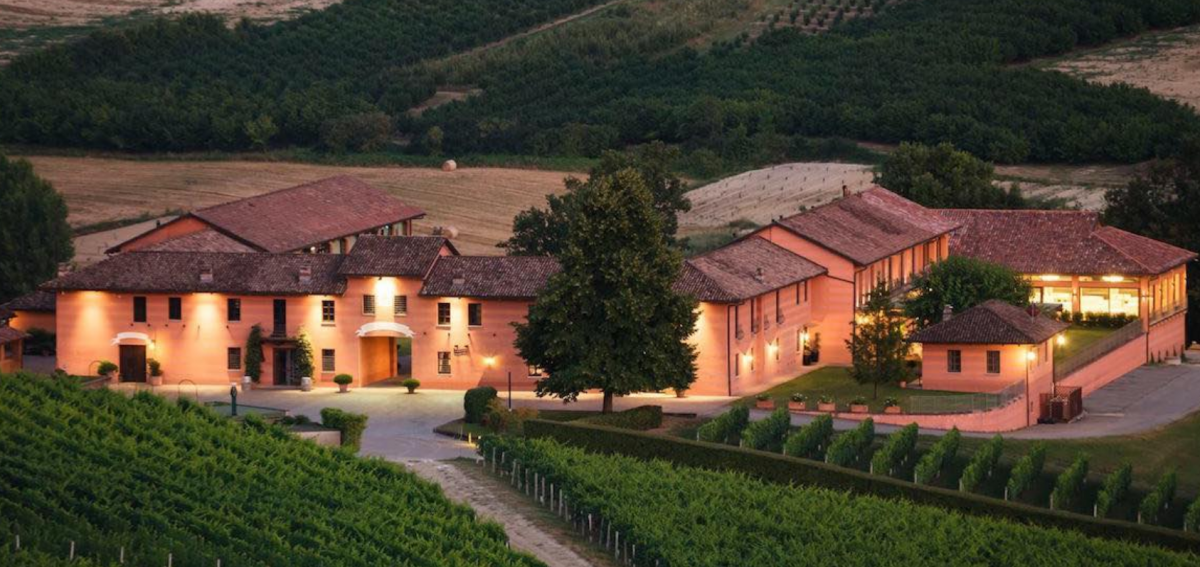 CHIC is an event dedicated to bringing together producers and chefs to deepen the connection between territory and the kitchen. It is a day-long meeting of gastronomic minds that will end with a gala dinner prepared by three leading local chefs.
It is a journey from field to table, from producer to consumer without compromise that is led by the expert hands of chefs' wo have dedicated themselves to the knowledge of local ingredients and the skills to transform them into culinary masterpieces. Tenuta Carretta is excited to host CHIC on Wednesday June 20th for a day of knowledge sharing between producers and chefs that will culminate for those who love to eat at CHIC Dinner. The gala dinner event is being prepared by the capable hands of three highly-acclaimed local chefs: Chef Flavio Costa of Ristorante 21.9, Chef Giorgio Servetto of Ristorante Nove and Chef Paolo Viviani of Cascina Faletta 1881.
What is CHIC? 
CHIC is the acronym for CHARMING ITALIAN CHEF, an association of over 100 Italian chefs and cooks that work either in Italy or abroad with the aim of spreading and enhancing the country's famed cuisine at all levels. From Michelin-starred establishments to small trattorias, the defining principles of simplicity, sustainability and wholesomeness are the base of the entire culinary culture.
How to participate on Wednesday June 20th
The entire event will be taking place at Tenuta Carretta, with the day being divided into two main segments.
From 10:00 am to around 3:00 pm, CHIC will be solely dedicated to B2B activities.
Dozens of local chefs will be able to expand their knowledge and networks by speaking with and purchasing directly from Piedmontese and Ligurian producers of the finest regional ingredients. Unique to this event is a test kitchen, where chefs will have the rare opportunity to cook and experiment with the ingredients with the direct input and expert advice of the very people who grew them!
After a small break in the afternoon, Ristorante 21.9 at Tenuta Carretta will be hosting CHIC Dinner at 8:00 pm. The dinner will be an evening of culinary delight as Flavio Costa, Giorgio Servetto and Paolo Viviani jointly prepare a gala dinner that will be paired with wines from Tenuta Carretta and Kettmeir.
Is the CHIC Dinner open to everybody? 
Yes! The CHIC Dinner is your opportunity to experience this unique event. The dinner costs 65 euros per person, including wine. The menu is a four-course meal that plays on the local flavours of Liguria and Piedmont and will include: Black & White Baccalà Mantecato; Mancini mezze maniche with salted butter, breadcrumbs and anchioves; roasted & slightly smoked lollipop pork chops with ratatouille and Cayega; and fior di latte with caramelized pecans, sour sugar cane and herbal buttermilk. The evening will begin with an aperitivo of finger foods and pizza from Giovanni Magni of the Pizzeria Rossopomodoro in Santa Vittoria d'Alba.
 INFO 
Ristorante 21.9
Località Carretta, 4, 12040 Piobesi d'Alba (CN)
To Reserve Your Dinner +39 0173 619095 
MENU 
Aperitivo in the garden with finger foods from the CHIC chefs and pizza from Giovanni Magni
Black & White Baccalà Mantecato
Mancini mezze maniche with salted butter, breadcrumbs and anchiovesRoasted & lightly smoked lollipop pork chops with ratatouille and Cayega
Fior di latte with caramelized pecans, sour sugar cane and herbal buttermilk
Wine pairings from Kettmeir, Tenuta Carretta and Azienda Agricol Agostinetto
Valverde Water and Nespresso Coffee 
Ristorante 21.9 – Tenuta Carretta – Loc. Carretta 4, Piobesi d'Alba (CN)
€65 per person, beverages included