• Winery, Hospitality, Wines
Barolo Cannubi Riserva 2012 receives praise in the wine world
Reading time in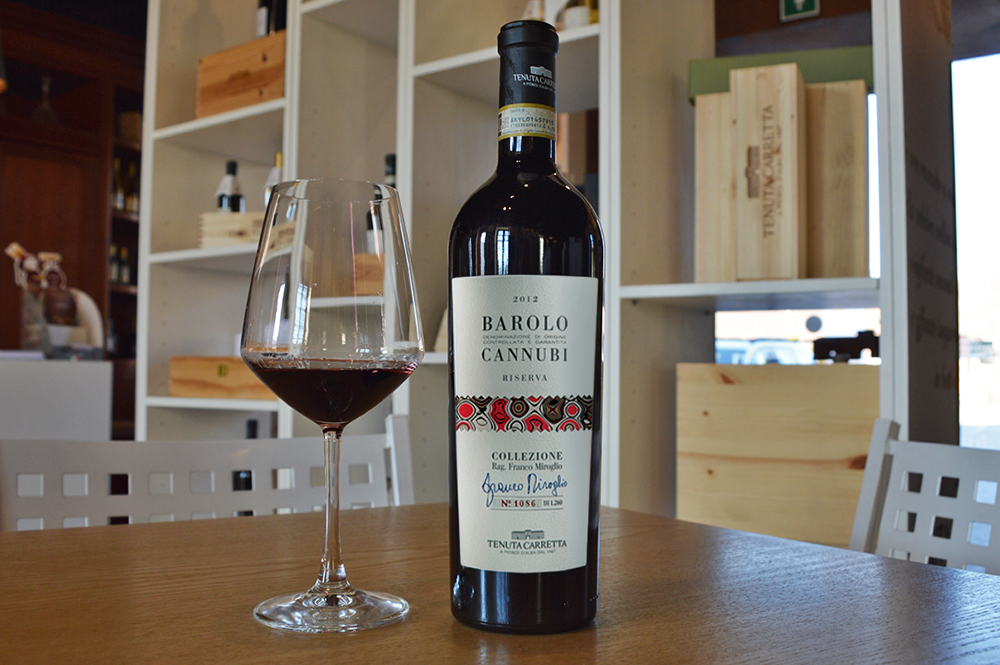 The release of Barolo Cannubi Riserva 2012 is leading the score cards for Tenuta Carretta.
For a wine to be so highly recognized, provenance is not the simple answer, even if it comes from our vineyard in one of the most celebrated Menzioni Geografiche Aggiuntive in Italy. The value of a wine like this also comes from the hand that made it and the relationship between producer and consumer who equally perceive the hard work and seriousness necessary to get the bottle to the table.
Our Barolo Cannubi Riserva 2012, can in effect, say that it has achieved great results on all fronts, once again demonstrating that the mysterious yet undeniable link between man and nature is the foundation for success of any label.
Let's look at the two top awards Tenuta Carretta's Barolo Cannubi Riserva 2012 received. A point to remember is that it was released after 5 years of ageing, instead of the appellation minimum of 4 years to be able to use the term "Riserva." It is a particular vintage, since after heavy spring rains, the summer was dry and arid, though with careful management of the vineyards and the cellar, the wine was exceptional.
DECANTER
Decanter assegna 93 centesimi al Barolo Cannubi Riserva 2012, sottolineando le avversità della vendemmia 2012. La scelta di affinare il vino per più tempo però, premia il Riserva 2012, donandogli maggior struttura e densità.
JAMES SUCKLING
James Suckling is a great connoisseur of the Cannubi MGA. In 2013, he even produced a documentary titled 'Cannubi: A Vineyard Kissed by God.' The wine critic, originally from LA, is recognized as one of the top wine critics in the world. He awarded the Barolo Cannubi Riserva 2012 92 points, stating that is it "rich in aroma with notes of red and black berries, a full-bodied wine with enjoyable tannins and a fruity finish." A wine to be appreciated now that it has reached perfect maturation.