• Winery, Hospitality, Wines
Nebbiolando, the semiotics square of Tenuta Carretta wines
Reading time in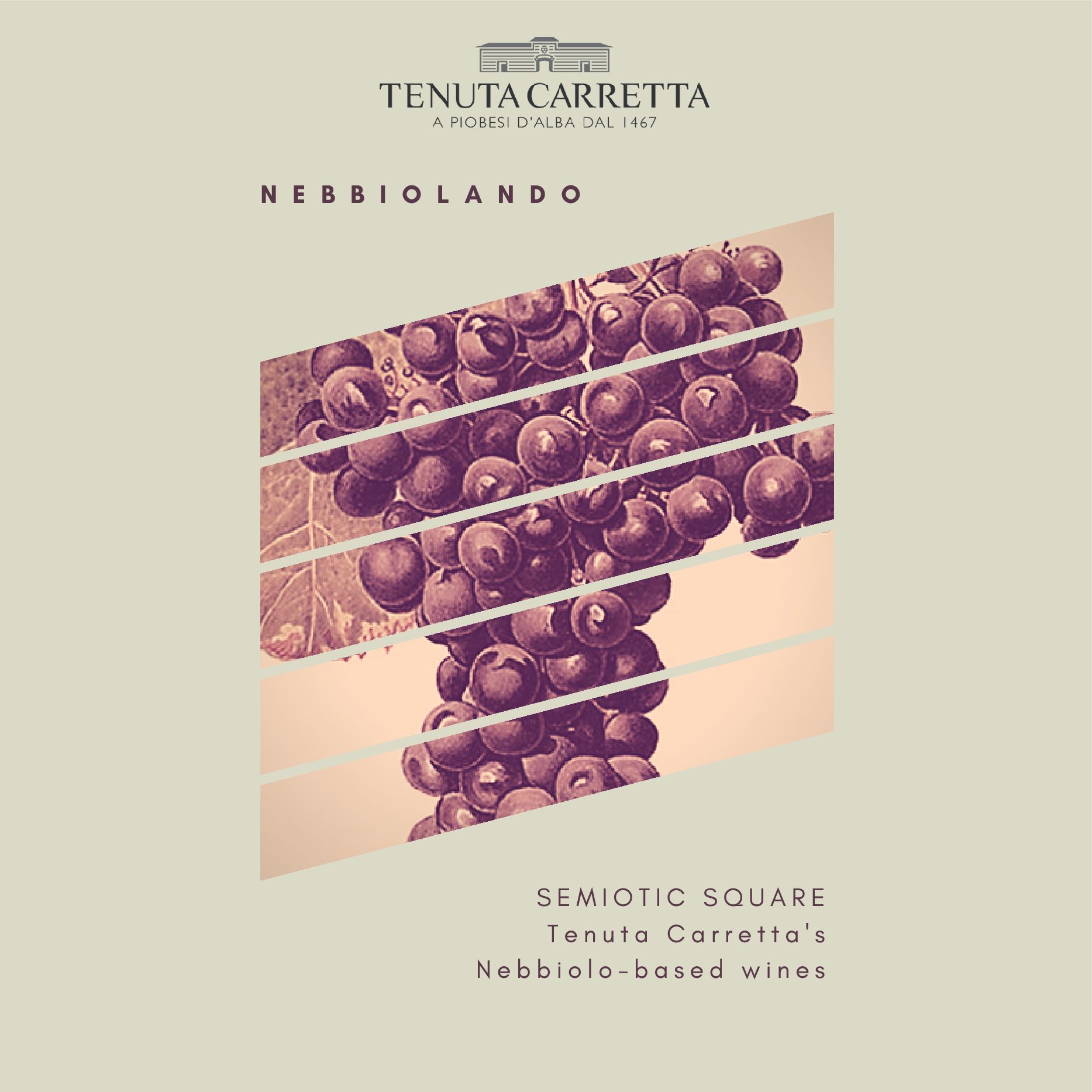 Nebbiolando is the marketing and communication project initiated by Tenuta Carretta to research and enhance the winemaking heritage of our historic winery. Tenuta Carretta is one of the few wineries in Piedmont that makes all the various styles of Nebbiolo in the Langhe and Roero.
In today's post we take a look at the visual and graphic representation of the project. The base is the famed semiotic square that divides our wines into quadrants based on specific categories. The graph focuses solely on our Nebbiolo wines. It is simply and easy to understand. The perfect reference point for better understanding the diversity of our wines.
How is the Semiotic Square organized and how do you read it?
It is very simple. The square has been divided into four quadrants with two main axes: left to right and bottom to top. Going from left to right you will find our wines organized by 'age'. The youngest on the left and the most aged on the right. The second axis organizes our labels in terms of their structure, from elegance to power. At the bottom there are the wines that showcase finesse and grace while the on the top they are built of tannins and full bodies.
By its nature, the square is designed to be easy to understand.
So we leave it with you to look over and enjoy!