• Winery, Hospitality, Wines
Casa Cayega, Tenuta Carretta celebrates its most pop Arneis label
Reading time in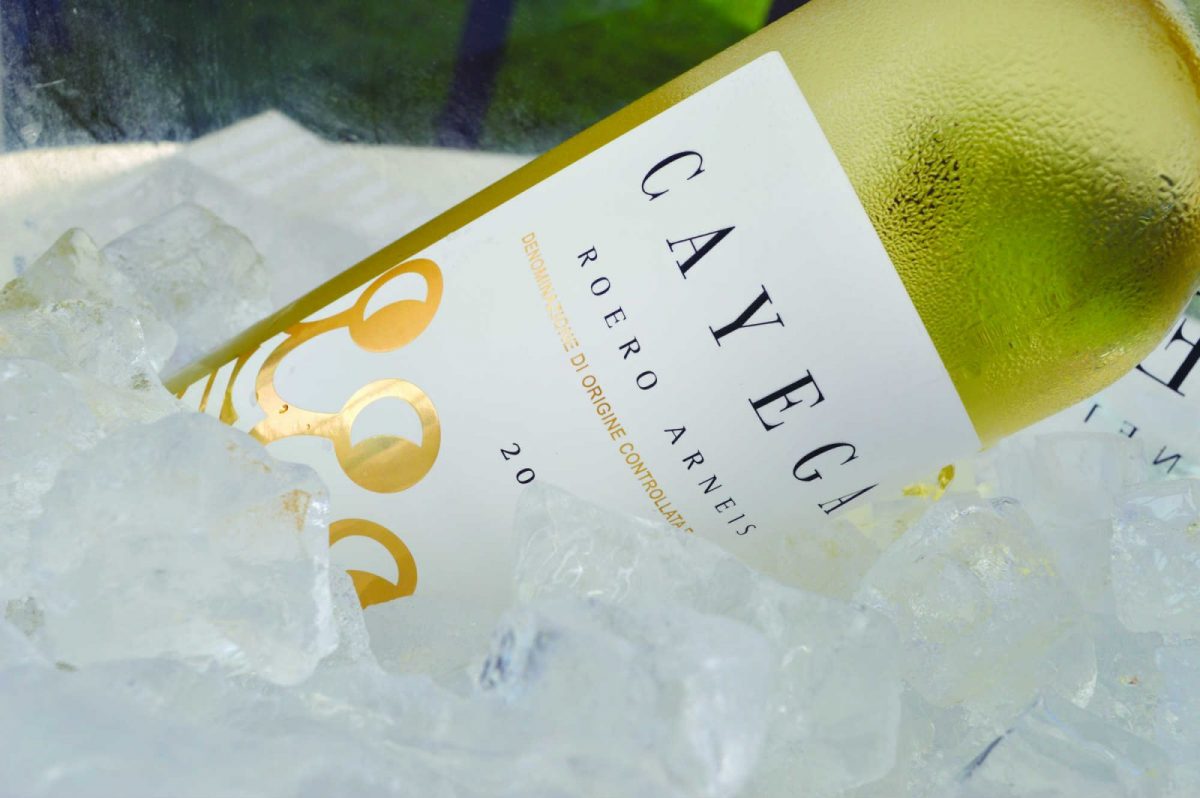 On Sunday, September 16th, Tenuta Carretta will be opening its doors for a day amongst the vines in celebration of their Roero Arneis "Cayega" label. It is the most 'pop' label in the winery's range and deserves a day of fun! 
It will be a day packed with activities for all types of wine lovers. From 10:00 to 21:00 on Sunday, September 16th, the estate will be open to the public who can participate in a wide itinerary. Take part in the ritual of grape harvesting and become a winemaking for the day or enjoy from a distance while vine-trekking through the hills of Roero. Feed your hunger after all that hard work with a picnic in the vineyards, prepared by the winery's Michelin-starred restaurant. Or keep to the cellar and uncover the secrets of one of Italy's oldest and most distinguished wine estates. Guided tours will be taking place all day, along with guided tastings of Roero Arneis DOCG. If all that is still not to taste, simply stop by in the evening and raise a glass of Roero Arneis DOCG Cayega to toast the end of a fun day at our evening apertivo.
VINE TREKKING AND GUIDED TOURS 
The winery's gates will open at 10:00, for those early-birds who wish to head out on a vine-trekking experience completely unique to Piedmont. Thanks to the IZI TRAVEL app, a free audio guide will help you maneuver Grape's Road, the first wine hike ever established in Piedmont.
From 10:00 to 15:00 and then again from 18:30 to 20:00, guided tours of the winery will commence every 30 minutes for those who wish to stick to the barrels and bottles rather than the vineyards.
WINEMAKER FOR A DAY 
For those wishing to truly walk in the shoes of a winemaker, a special event, in collaboration with Movimento Turismo del Vino sezione Piemonte will be available to those who book ahead: help harvest the Arneis grapes! As part of the "Cantine Aperte in vendemmia" initiative, Tenuta Carretta will be allowing participants to truly experience the life of being a winemaker by harvesting a case of Arneis grapes for this year's vintage of Roero Arneis DOCG Cayega.
Each participant will be issued a commemorative "VIGNAIOLO PER UN GIORNO" diploma to cherish the day.
A MICHELIN-STAR AT CASA CAYEGA  ENJOY A GOURMET PICNIC OR SIT-DOWN LUNCH AT RISTORANTE 21.9 
This one is for the epicureans, the all-around gourmands, who love to pair an outstanding bottle of wine with great food. Keep it a casual affair with a gourmet picnic prepared by Michelin-starred chef, Flavio Costa. There are three baskets to choose from and include all the necessary accessories for a comfortable picnic amongst the vines.
If you prefer to treat yourself to a Sunday lunch, sitting around a table and lingering over coffee, Ristorante 21.9 will be hosting a special tasting menu between 12:30 and 14:00. Lunch is €55 per person and includes wine pairings from the estate.
Reservations are necessary for either option. Order your basket ahead of time by emailing shop@tenutacarretta.it or book your table at info@flaviocosta.it or 0173619261.
A VERTICAL TASTING OF CAYEGA 
Since Casa Cayega is dedicated to Roero Arneis DOCG Cayega, we want to give all our guests an exclusive opportunity to delve deeply into the layers of this wine with a guided vertical tasting. Beginning at 16:00, the tasting will feature glasses from the 2013 through to the 2017 vintages, allowing everyone the chance to taste how Roero can age over time.
The tasting costs €25 per person and has a maximum of 30 participants. Please book ahead at shop@tenutacarretta.it.
"HAPPY CAYEGA," TENUTA CARRETTA'S APERITIVO 
Beginning at 18:30, Tenuta Carretta will hosting "Happy Cayega," a relaxed aperitivo overlooking the sun setting on the Roero hills. Each guest will be welcomed with a glass of Roero Arneis DOCG Cayega and the vintage rock n' roll sounds of 50 Special, a live 1950's cover band that will be performing.
The aperitivo will end at 21:00 and finger foods from Flavio Costa will be available for €10 per person.