• Winery, Hospitality, Wines
Tenuta Carretta at the Alba International Truffle Fair
Reading time in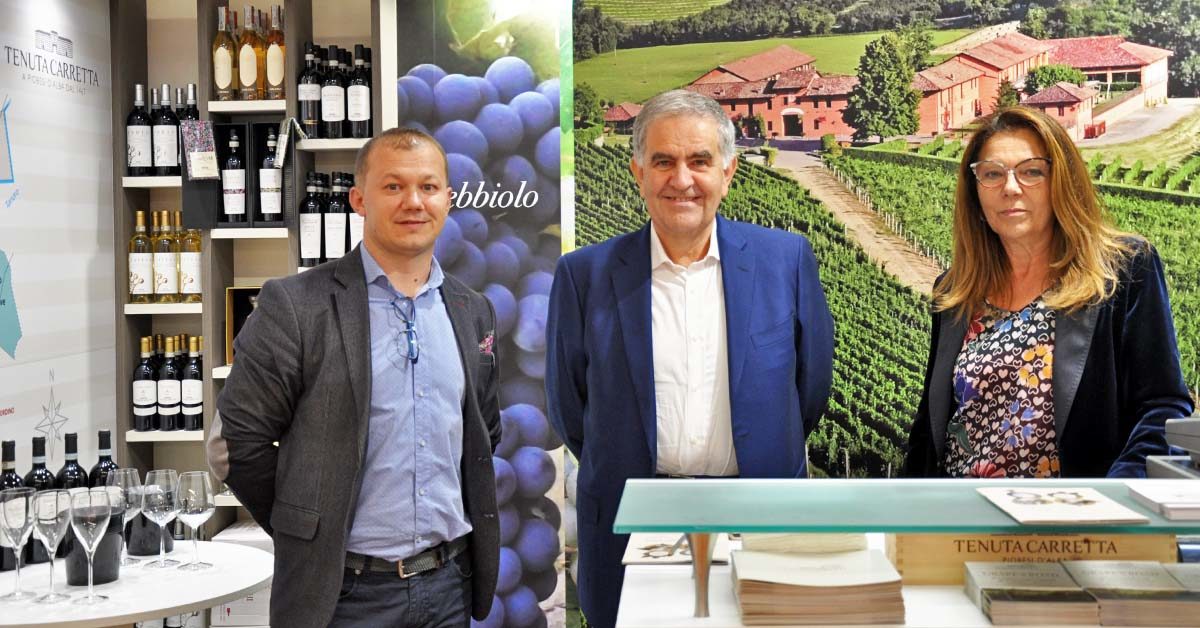 On Saturday, October 6th the 88th International Alba White Truffle Fair kicked off and for the first time Tenuta Carretta is in the World Market, at the Piedmont Food and Wine Pavillion.
Come for the truffles and toast with our wines!
Tenuta Carretta invites you to the International Alba White Truffle Fair 2018, an unmissable event for food lovers from around the world as it is the largest and most important event solely dedicated to the King of Mushrooms.
At the World Market, the earthy perfumed heart of the fair, around 100 exhibitors, each selected by the AlbaQualità Review for their excellence, showcases the food and wine delicacies of the regional cuisine.
It is an honour to have been selected and we are proud to present our range of labels that represents the majority of winemaking in the Langhe and Roero areas. We are highlighting Piedmont's prince of vines, Nebbiolo, in all its many expressions: from the young and fruity Langhe Nebbiolo and Nebbiolo d'Alba to the refined and structured Roero, Barbaresco and of course, Barolo.
You can find the Tenuta Carretta stand in Alba, every weekend from October 6th to November 25th, inside the World Market located in the Cortile della Maddalena at stand 62.
---
TENUTA CARRETTA AT THE INTERNATIONAL ALBA WHITE TRUFFLE FAIR
From October 6th to November 25th
Alba White Truffle World Market
Cortile della Maddalena – Stand 62
Entrance at Via Vittorio Emanuele, 3 – Alba, CN