• Hospitality, Wines, Winery
Tenuta Carretta invites you to Anteprime 2019
Reading time in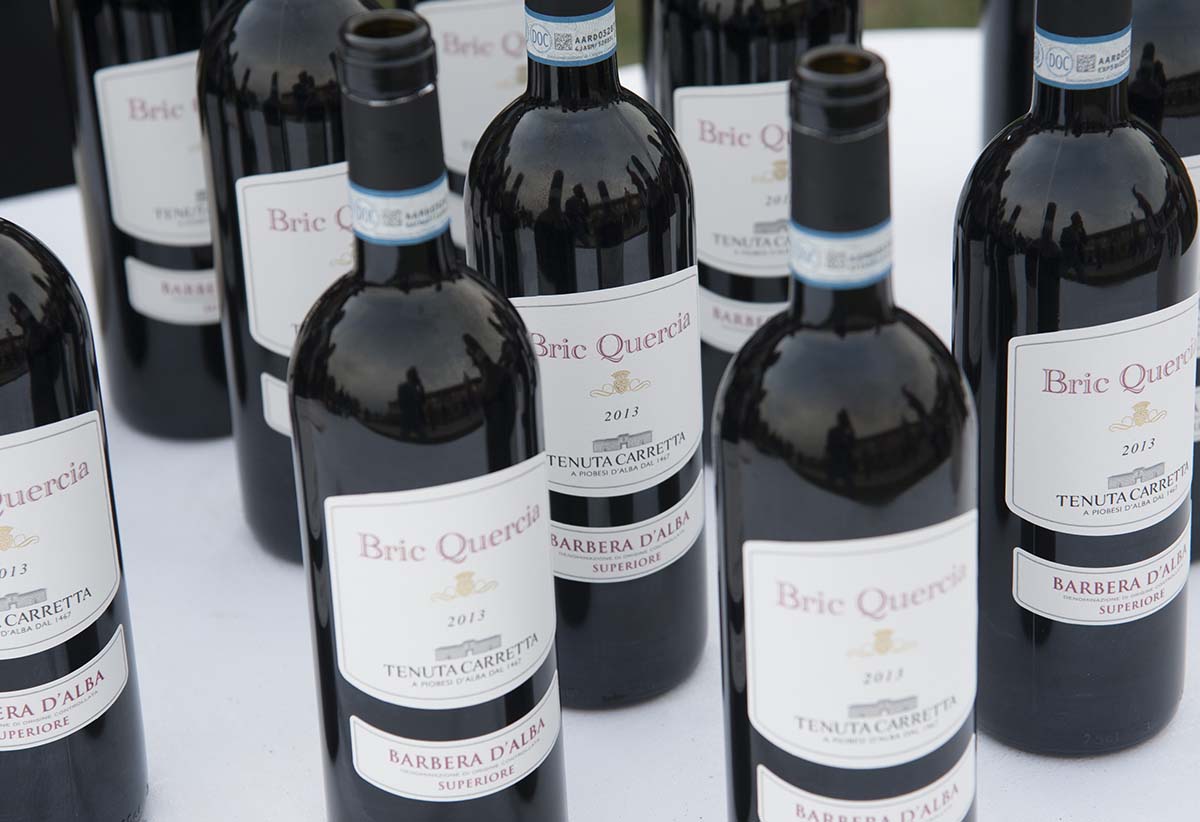 To welcome in the Spring, Tenuta Carretta is happy to invite you to ANTEPRIME, the second event in EXPERIENCE, on Saturday, April 13 from 10:00 t0 18:00. It will be a great opportunity to learn about the new vintages from Tenuta Carretta, Malgrà and Edoardo Miroglio.
 Flowers, fields and sunny days. The lethargy of winter is over and the wine is ready to leave the cellar! 
TENUTA CARRETTA EXPERIENCE, the winery's Wine Club dedicated to our wine lovers, offers everyone the chance to get to know the new vintages from Tenuta Carretta, Malgrà and Edoardo Miroglio at the ANTEPRIME event. The doors will be open from 10:00 to 18:00 for tastings. 
The selection of wine available to taste is very extensive and will divided into four major themes.
White Wine
ROERO ARNEIS CAYEGA 2018
LANGHE NEBBIOLO CEREJA 2018
LANGHE FAVORITA 2018
GAVI DI GAVI  "POGGIO BASCO" 2018
GAVI "MONTEBASTIA" 2018
PIEMONTE DOC CHARDONNAY /SAUVIGNON "BEVICISU" 2018
Red Wine
LANGHE NEBBIOLO "PODIO" 2017
BARBERA D' ALBA "BRIC QUERCIA" 2015
PIEMONTE BARBERA "BEVICISU" 2017
BARBERA D' ASTI "FORNACE DÌ CERETO" 2015
BARBERA D' ASTI "GAIANA" 2015 
"Cru" Red Wine
NIZZA 2015
ROERO RISERVA "BRIC PARADISO" 2014
BARBARESCO GARASSINIO 2015
BARBARESCO RISERVA "CASCINA BORDINO" 2012
BAROLO CANNUBI 2013 
Sparkling Wine
BIO BRUT TRAMINER E.M. 2015
BLANC DE BLANC E.M. 2015
ZERO E.M.
BRACHETTO D'ACQUI MALGRÀ
The Tenuta Carretta Wine Shop will be open continuously through the day. Visitors can also reserve a winery tour, a gourmet picnic basket to enjoy on the estate, or trek the estate's vineyards on The Grape's Road.
What?

ANTEPRIME of Tenuta Carretta, Malgrà and Edoardo Miroglio Winery

When? 

Saturday, April 23, 2019 from 10:00 to 18:00

Where? 

Tenuta Carretta Wine Shop

Località Carretta, 2
Piobesi d'Alba (CN)

Reservations are necessary

Email shop@tenutacarretta.it
Telephone +39 0173 619119
What is the Tenuta Carretta Experience?

The privilege of an encounter
The place of the heart
The luxury of simplicity, of time devoted to a passion

For Tenuta Carretta Experience, wine is a direct connection to the places and the people that produce it. Exclusive benefits become an opportunity to share a unique and engrossing experience.

Join us at Tenuta Carretta Experience and you'll have access to

Events designed for small groups of connoisseurs
Exclusive bespoke tastings
Classic vintages, limited editions and special labels
Preview tastings of new vintages in the winery
A VIP pass for Casa Cayega, the annual event in which you can experience our firm in person for a whole day

To subscribe and receive immediate access to the Tenuta Carretta Experience, please write to: shop@tenutacarretta.it