• Winery, Hospitality, Wines
"Brut ma bon:" Metodo Classico by Tenuta Carretta Experience
Reading time in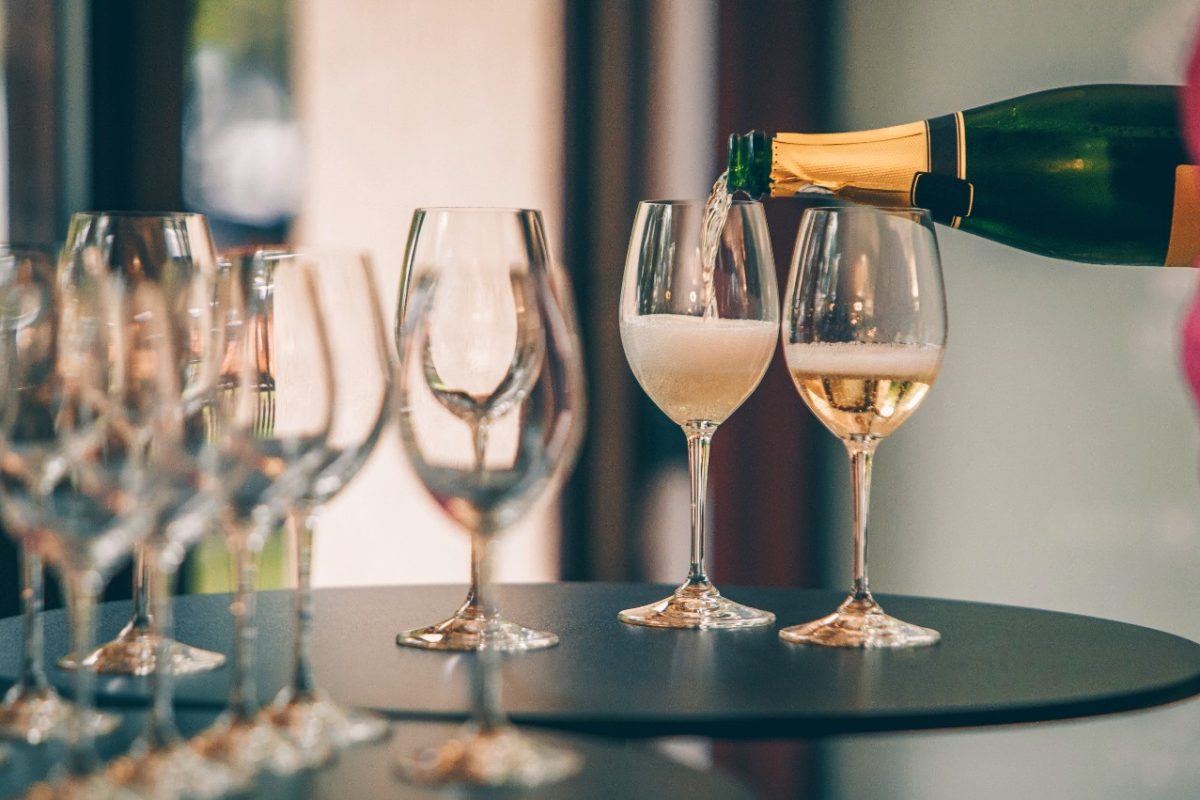 Wednesday, July 3rd, from 18:30 to 20:30, Tenuta Carretta will be hosting "Brut ma bon," an event to learn about and taste the sparkling wines from Tenuta Carretta, Malgrà and the Edoardo Miroglio Winery!
The sun: white. The sea: bubbles. Holidays: white, fresh and sparkling.
Summer has finally exploded and, with the heat, comes the desire to toast with fresh and lively wines, full of sparkling energy. TENUTA CARRETTA EXPERIENCE, the Club dedicated to the lovers of our wines, offers everyone the opportunity to learn about the world of Metodo Classico sparkling wine. The bubbles are obtained through the oldest method of making sparkling wine, known also as refermentation in bottle, an ancestral method that was discovered and perfected in France by mythical abbot, Dom Perignon.
But if you think that these bubbles are only French, then you would be sadly mistaken. Piedmont is Italy's first home of grand Metodo Classico sparkling wine!
Want to know more? You can read more about the history of Metodo Classico.
Wednesday, July 3rd, from 18:30 to 20:30, Tenuta Carretta's Wine Shop is opening their doors for a guided tasting. The sparkling wines in tasting will range from Malgrà's Metodo Classico that is long-aged on the lees to the livelier bubbles in the Edoardo Miroglio Winery's Metodo Classico. The winery, based in Elenovo, has revolutionized the approach to winemaking in Bulgaria.
WINE TASTING
• Col dei Ronchi Brut – Malgrà
• Col dei Ronchi Brut Rose – Malgrà
• Col dei Ronchi Cuve 120' – Malgrà
• Col dei Ronchi Rose de Saignee' 120' – Malgrà
• Sparkling EM Brut – Edoardo Miroglio
• Sparkling EM Brut Rosé – Edoardo Miroglio
• Sparkling EM Brut Blanc de Blancs – Edoardo Miroglio
• Bio Traminer Sparkling Wine – Edoardo Miroglio
What?

"Brut ma bon:" Metodo Classico by Tenuta Carretta Experience

When?

Wednesday, July 3rd, from 18:30 t0 20:30.

Where?

Wine Shop di Tenuta Carretta
Località Carretta, 2
Piobesi d'Alba (CN)

Reservations required. 20 seats available.
Mail shop@tenutacarretta.it
Telephone +39 0173 619119
What is the Tenuta Carretta Experience?

The privilege of an encounter
The place of the heart
The luxury of simplicity, of time devoted to a passion

For Tenuta Carretta Experience, wine is a direct connection to the places and the people that produce it. Exclusive benefits become an opportunity to share a unique and engrossing experience.

Join us at Tenuta Carretta Experience and you'll have access to

Events designed for small groups of connoisseurs
Exclusive bespoke tastings
Classic vintages, limited editions and special labels
Preview tastings of new vintages in the winery
A VIP pass for Casa Cayega, the annual event in which you can experience our firm in person for a whole day

To subscribe and receive immediate access to the Tenuta Carretta Experience, please write to: shop@tenutacarretta.it