• Winery, Hospitality, Wines
Tenuta Carretta Experience invites you to "Roero: territory, vineyards, wines"
Reading time in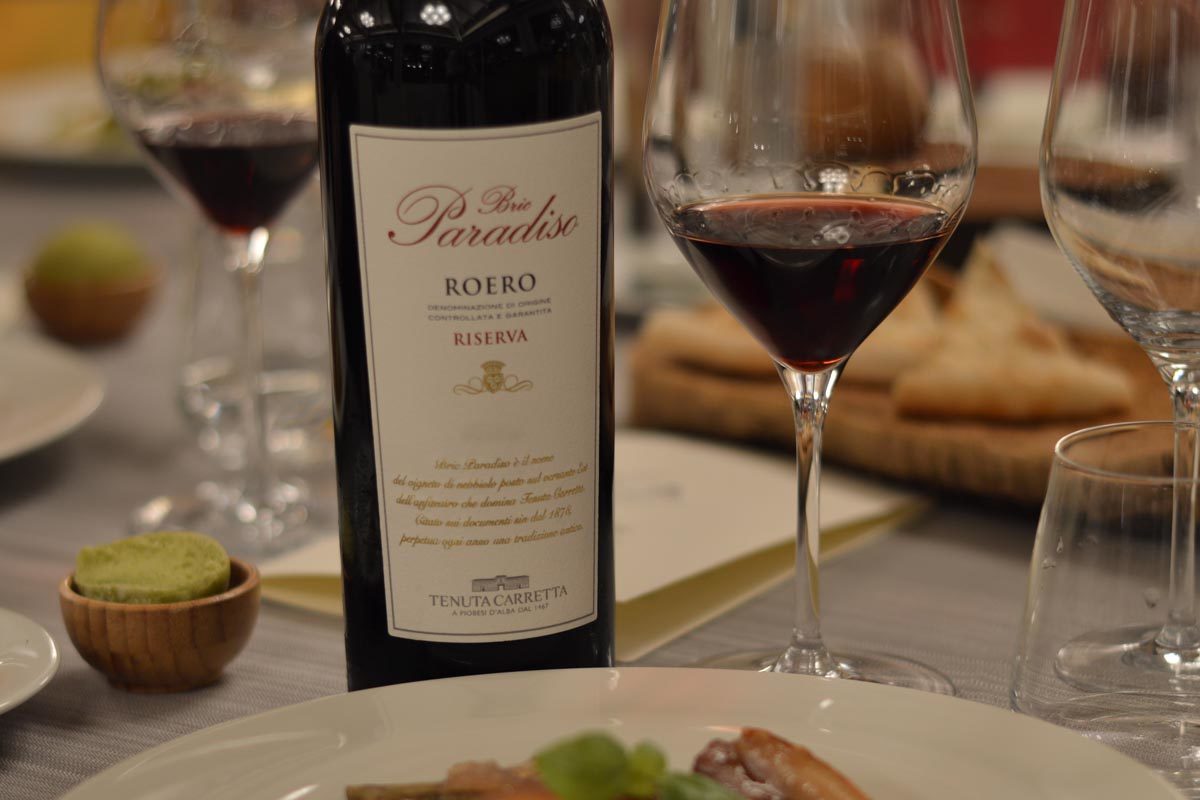 Wednesday, July 24th, Tenuta Carretta Experience invites you to a new "narrated tasting": the protagonist is the Roero, an extraordinary land of vineyards and wines today in great form.

Welcome to Roero, the left bank of the Tanaro river! It is a hilly area, its profile is sharp and angular, and among the woods and vineyards, ochre-yellow outcrops suddenly appear. These are the Rocche, a geological phenomenon shaped by erosion that is typical of the area. From Cisterna d'Asti to Pocapaglia, these sandstone gullies "cut" through the hills, creating a spectacular landscape of stone and gorge, lush with vegetation.
An area that has always been suited to viticulture,  Roero has been profoundly re-evaluated over the last 30 years thanks to its particular soils: a mix of calcareous sands suitable for both white wines (in which the Roero Arneis DOCG excels) and red ones (Roero DOCG , Nebbiolo and Barbera d'Alba DOC just to name a few) which, in spite of more agile structures, they gain in finesse, aromaticity and freshness.
To celebrate Roero, a land that saw the birth of Tenuta Carretta in 1467, we have chosen to showcase the flagship wines of this area. Each wine will be accompanied by its story: history, land, position and characteristics that make it unique because it is an expression of the local terroir.
Tastings:
Accompanying these outstanding wines will be the Michelin-starred food of Chef Flavio Costa of 21.9, the restaurant hosted by Tenuta Carretta.
Not yet registered with the Club? Do it here — Tenuta Carretta Experience.
INFO & RESERVATIONS
shop@tenutacarretta.it
+39 0173 619119
Wednesday 24th July, from 6.30pm to 8.30pm
Roero: territory, vineyards, wines
Food by Flavio Costa, Ristorante 21.9
What is the Tenuta Carretta Experience?

The privilege of an encounter
The place of the heart
The luxury of simplicity, of time devoted to a passion

For Tenuta Carretta Experience, wine is a direct connection to the places and the people that produce it. Exclusive benefits become an opportunity to share a unique and engrossing experience.

Join us at Tenuta Carretta Experience and you'll have access to

Events designed for small groups of connoisseurs
Exclusive bespoke tastings
Classic vintages, limited editions and special labels
Preview tastings of new vintages in the winery
A VIP pass for Casa Cayega, the annual event in which you can experience our firm in person for a whole day

To subscribe and receive immediate access to the Tenuta Carretta Experience, please write to: shop@tenutacarretta.it