• Winery, Hospitality, Wines
Casa Cayega, 5+1 Things to not miss
Reading time in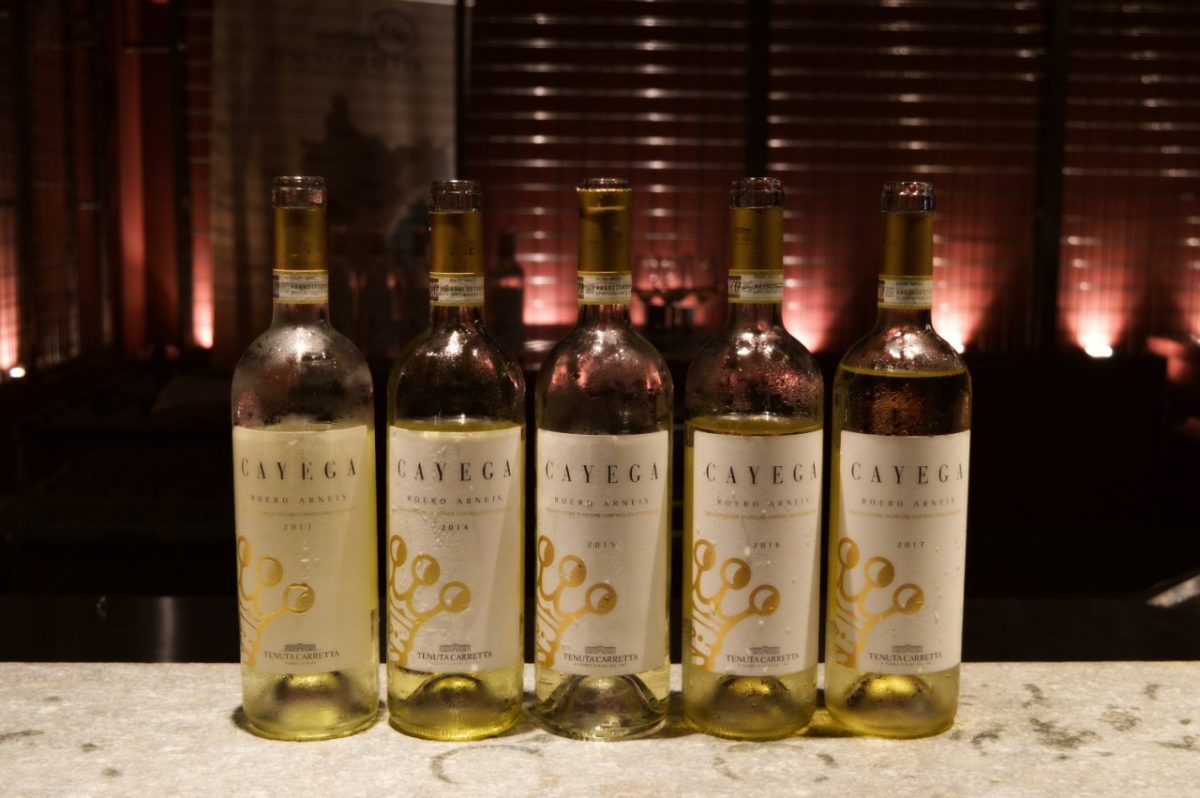 Casa Cayega is the celebration held by Tenuta Carretta in honor of their most "pop" and lively Roero Arneis: the Cayega. A day opened to everybody, young and old, with lots of activities, music, food and wine: see you on Sunday 29th of September in Piobesi d'Alba!
Hands in the vineyard
One of the most fun and interactive activities offered is "Winegrower for a day"! At 11am and at 3pm there is a chance to join in the harvesting of the golden bunches of arneis directly from the rows of Tenuta Carretta. Gloves, shears and all other tools will be provided, to guarantee an authentic "vigneron" experience!
Free admission, reservations are advised: contact +39 0173 619119 or email shop@tenutacarretta.it
A walk through the vines
Have you ever dreamed of walking through the beautiful vineyards of Roero but have no idea where to go? Tenuta Carretta has designed "Grape's Road", the first vine-trekking trail that you can roam on your own, thanks to the available audio guides which can be downloaded on your phone. The trail will be opened from the morning until late in the evening.
Free admission
An unforgettable picnic
A day in honor of great wines is worthy of an excellent pairing. Flavio Costa, the Michelin-starred chef of the restaurant "21.9", will be preparing picnic baskets filled with gourmet delicacies. Baskets good for couples or for families, filled with "stellar" sandwiches, wine, water, drinks and dessert, will be available. Lunch can be consumed among the beautiful vineyards of Tenuta Carretta (booking is advised, from 11am to 3pm).
For reservations: contact +39 0173 619119 or email shop@tenutacarretta.it
"Verticale Cayega"
If you thought that the Arneis was a wine to be drunk only when it is young, it's time for you to change your mind. You can try it at "Verticale Cayega" scheduled at 5pm: a new and authentic way to discover the greatness of the Roero Arneis, a local white of Roero able to resist the test of time.
Reservations are required: +39 0173 619119 or email shop@tenutacarretta.it
Happy Hour
Casa Cayega will go on until the evening with "Happy Cayega Hour". From 6:30pm, an apericena with Tenuta Carretta wines and finger good made by Flavio Costa will be available. The menu includes: grilled capocollo, ravioli del plin, fried gnocchi and raw ham, cream of Tromboncino and tuna tataki.
BONUS
"Shared Bistrot"
For those who want to book at the restaurant "21.9" for lunch, you can enjoy a special menu. The "Shared Bistrot" features mixed starters (Piedmont antipasto, battuta with black truffle, potato and porcini mushroom pie, trout carpione), first course (tajarin with Carmagnola Grey white ragù), meat-based second course (Guineafowl in a pan with seasonal side dishes) and dessert (hazelnut cake with Moscato zabaione). The meal will be served with a glass of Cayega Roero Arneis DOCG or with other wines from Tenuta Carretta (35€, drinks are not included).
Reservations are required: email info@flaviocosta.it or contact +39 0173 619261