• Winery
Here is Made in Piedmont's Winery Guide
Reading time in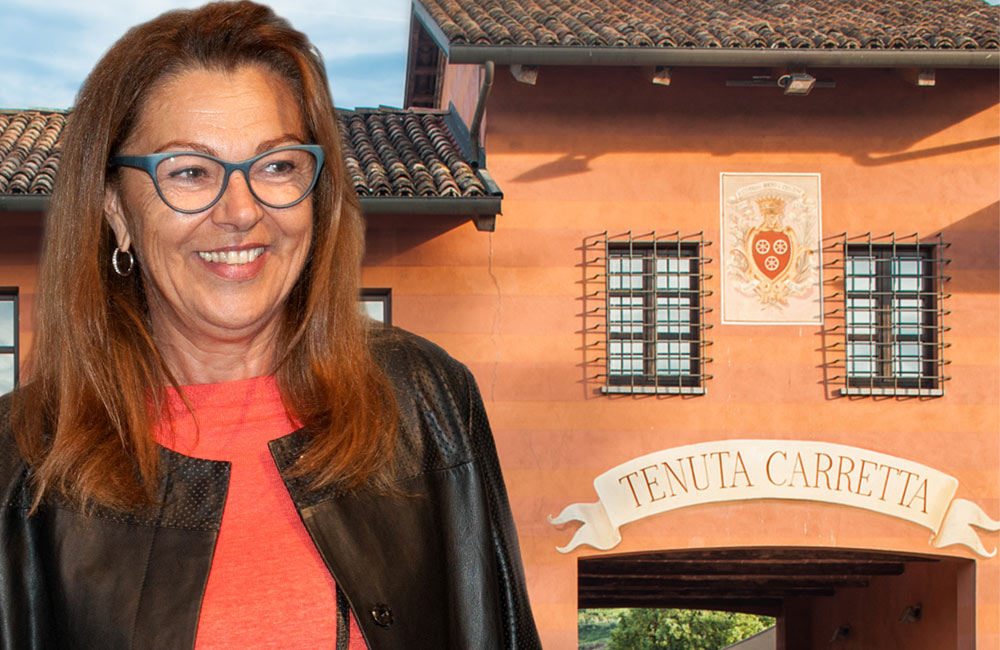 Tenuta Carretta is also included in the first guide dedicated to wine tourists who want to put the direct meeting with wine, with the places and the people that produce it, at the center of their experience.
There are a lot of wine guides and just as many are tour guides, but none of them are ever winery guides. In an industry where wine reviews or general information are preferred, paying attention to wine considered as an experience of people and places, not just a commercial product, and regarding the final user as a visitor and not a consumer, is indeed a new approach.
Presented on 9 October in Alba at the Conference Room of Palazzo Banca d'Alba, the Winery Guide published by Made in Piedmont (an association counting more than 80 of the most important wineries of the region) tries to talk about wine through hospitality. The hospitality of winegrowers who, in Piedmont, usually are also the owners of wineries, which are typically family-run businesses; and the hospitality of the various services available for wine tourism, from simple tastings to walks along the vineyards, from the possibility of sleeping among vine rows to restaurants set up "in between barrels", from cooking classes to outdoor activities: e-bike, horse riding, wine-trekking, picnic, yoga and art creation among vine rows.
WINE TOURISM, THE FUTURE OF WINERIES
Experiential wine tourism, a direct consequence of "cultural" wine consumption, is already a consolidated trend, which puts the winery as a reference point for the promotion and development of touristic activities on the territory, not necessarily related to food and wine – a phenomenon that doesn't encounter crisis. On a global scale, wine tourism and culinary tourism are worth (according to data from the World Tourism Organization) around 77 billion dollars, of which 3.5 billion flow in our country, for a total of 14 million visitors roaming around Italian hills. The wine tourist's profile is very interesting: spending an average of 85 Euros a day, reaching 160 Euros in case of an overnight stay. Specifically, a winery providing hospitality services can benefit from tours: wine tourists account for an average of 26.9% on the total revenue and they are the most efficient direct sales channel and customer loyalty generator.
"The Winery Guide, the first of its kind" says Ivana Brignolo Miroglio, president of Tenuta Carretta, "also includes our winery, which is always first in line in providing visitors more than the classic wine tour. Tenuta Carretta is a wine resort: it offers wine-trekking among the vineyards, Michelin-starred food service, personalized tastings, a wine shop and an excellent accommodation facility. I hope that the guide simplifies the visitors' journey to discover the wine region of Piedmont, helping them in identifying the places they want to see and in directly meeting the producers."
Where to get the Guide

Made in Piedmont's Winery Guide can be found at Tenuta Carretta, as well as in all the main accommodation facilities in Piedmont. A digital version of the guide is available online at guidaallecantine.com