• Winery, Hospitality, Wines
Tenuta Carretta Stop & Go, restarting with the new vintages!
Reading time in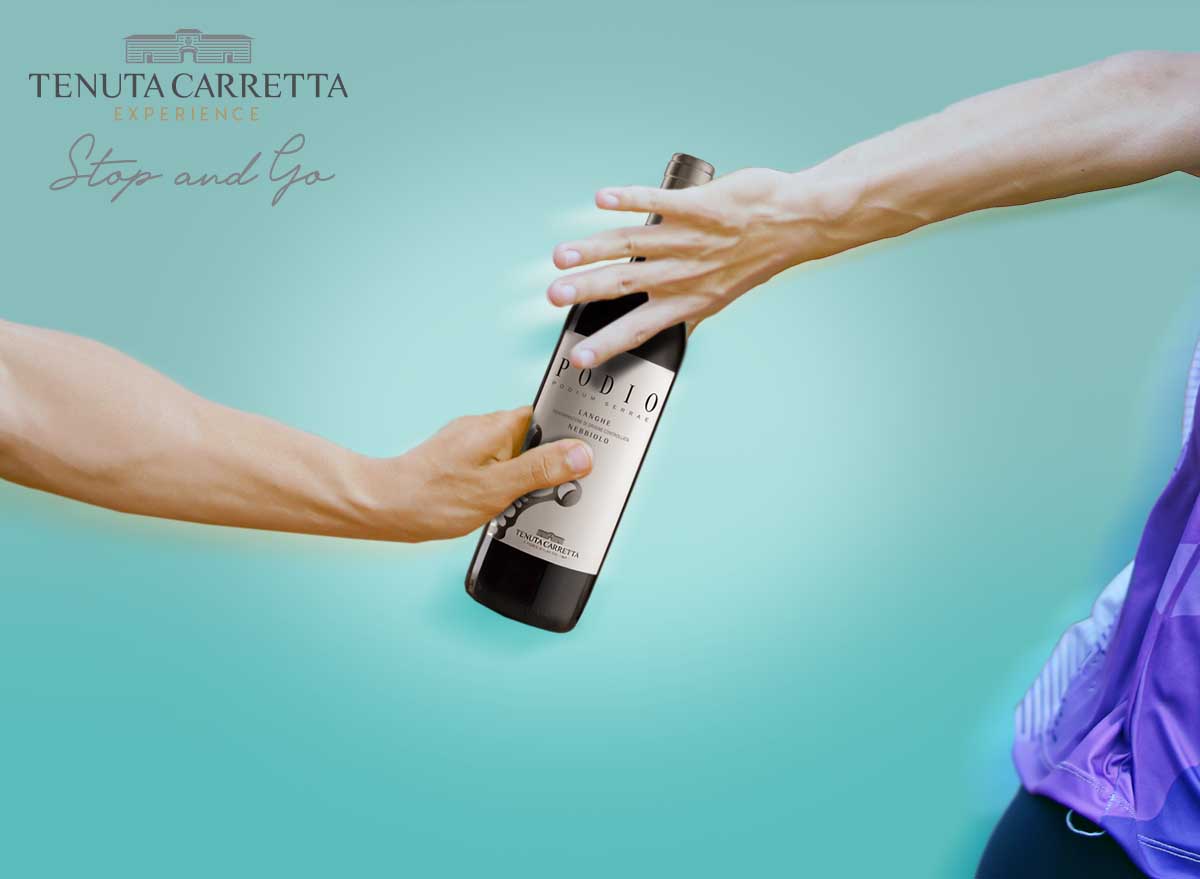 Tenuta Carretta is reopening by starting with the presentation of the new vintages. An event that the winery from Piobesi d'Alba celebrates every spring, and for this exceptional occasion, it is proposing a new format, designed to comply with the health regulations.

Hence, the creation of Tenuta Carretta Stop & Go, a release of the new vintages in observance of the so-called "Phase 3". The wines of Tenuta Carretta (with a special focus on the new vintages of Roero Arneis Cayega 2019, Langhe Rosato Cereja 2019 and Langhe Nebbiolo Podio 2018) and the food of Flavio Costa – Osteria Conviviale La Via del Sale: a mix of flavours and combinations that can be tasted on the spot (outdoors with the necessary distancing) or on the go, in order to create your own moment of food and wine at home.
Tenuta Carretta Stop & Go will be held on Saturday May 30 (exclusively for dinner, 7:00pm-9:00pm), Sunday May 31 (for lunch and dinner, 12:00pm-2:30pm and 7:00pm-9:00pm) and Tuesday June 2 (exclusively for lunch, 12:00pm-2:30pm).
HOW DOES TENUTA CARRETTA STOP & GO WORK?
Those who want to participate in Stop & Go and taste the new vintages can make their reservations by choosing between: STOP, eating on site, and GO, or getting food for take away, by calling 0173 387200 or sending an e-mail to info@flaviocosta.it.
. FORMULA STOP
By choosing the formula STOP, you can try the new vintages directly at Tenuta Carretta, paired with dishes prepared on the spot by the Osteria La Via del Sale, a new dining experience recommended by Michelin-starred chef Flavio Costa. The tables will be divided and adequately spaced within the large courtyard of Tenuta Carretta, adhering to all health standards and observing the proper distancing required by the current decree. Guests can enjoy different menus, one for each day of the event, combined with the right selection of wines.
There are three menus, each available with a "mini" version for children:
Grilled meat / dinner – Saturday 30 May || Starters, mixed grilled meat, fruit and dessert, paired with Langhe Nebbiolo Podio 2018 and Barbera d'Alba Superiore Bric Quercia 2015.
The sea at Roero / "lunch" and "dinner" versions – Sunday 31 May || Mixed starters (meat and fish), fish-based first and main courses (lunch) or fried fish and vegetables (dinner) and dessert, paired with Col dei Ronchi Brut and Roero Arneis Cayega 2019.
Around Italy / lunch – Tuesday 2 June || A special menu to celebrate the Republic Day, featuring recipes from Veneto, Tuscany, Sicily, Liguria, Lazio and Campania.
The table service will be carried out in compliance with the anti-Covid-19 safety standards. Families and relatives can sit together at the tables. The tables will be adequately spaced from each other. The waiters will keep proper distance while presenting the dishes and pouring the wines. In case of bad weather, the tables will be set up in the large indoor spaces of Tenuta Carretta.
Il servizio ai tavoli sarà effettuato nel rispetto delle norme di sicurezza anti Covid-19. Ai tavoli potranno prendere posto nuclei di famigliari o congiunti. I tavoli saranno adeguatamente distanziati tra di loro. I camerieri illustreranno i piatti e mesceranno i vini tenendo adeguate distanze. In caso di maltempo i tavoli verranno allestiti negli ampi spazi interni di Tenuta Carretta.
—
. FORMULA GO
By availing of the formula GO, participants can reach Tenuta Carretta by car, choose the bottles to take home and have Flavio Costa's take-away food at a set time.
For the occasion, Tenuta Carretta's wine shop will remain open all day: Saturday 30 and Sunday 31 May from 10:00am until 10:00pm; Tuesday 2 June from 10:00am until 7:00pm. On 30-31 May and 2 June, the bottles can be purchased with a 10% discount, even without ordering from the menu.
Also available for customers are boxes with a selection of Tenuta Carretta wines (2, 3 or 6 bottles) at a special price. Moreover, customers will receive an additional 10% discount on the total wine purchases made on the dates indicated.
Don't miss out on this chance to celebrate our new start,
book now for Tenuta Carretta Stop & Go!
TENUTA CARRETTA STOP & GO
The new vintages and the food of Flavio Costa

When?

Saturday 30 May, 7:00pm-9:00pm
Sunday 31 May, 12:00pm-2:30pm and 7:00pm-9:00pm
Tuesday 2 June, 12:00pm-2:30pm

The Wine Shop is open all day
Saturday 30 and Sunday 31 May, 10:00am-10:00pm
Tuesday 2 June, ore 10:00am-7:00pm

Where?

Tenuta Carretta
Località Carretta, 2
Piobesi d'Alba (CN)

Reservations are required

Mail info@flaviocosta.it
Telefono +39 0173 387200