• Winery, Hospitality, Wines
Casa Cayega returns to Tenuta Carretta!
Reading time in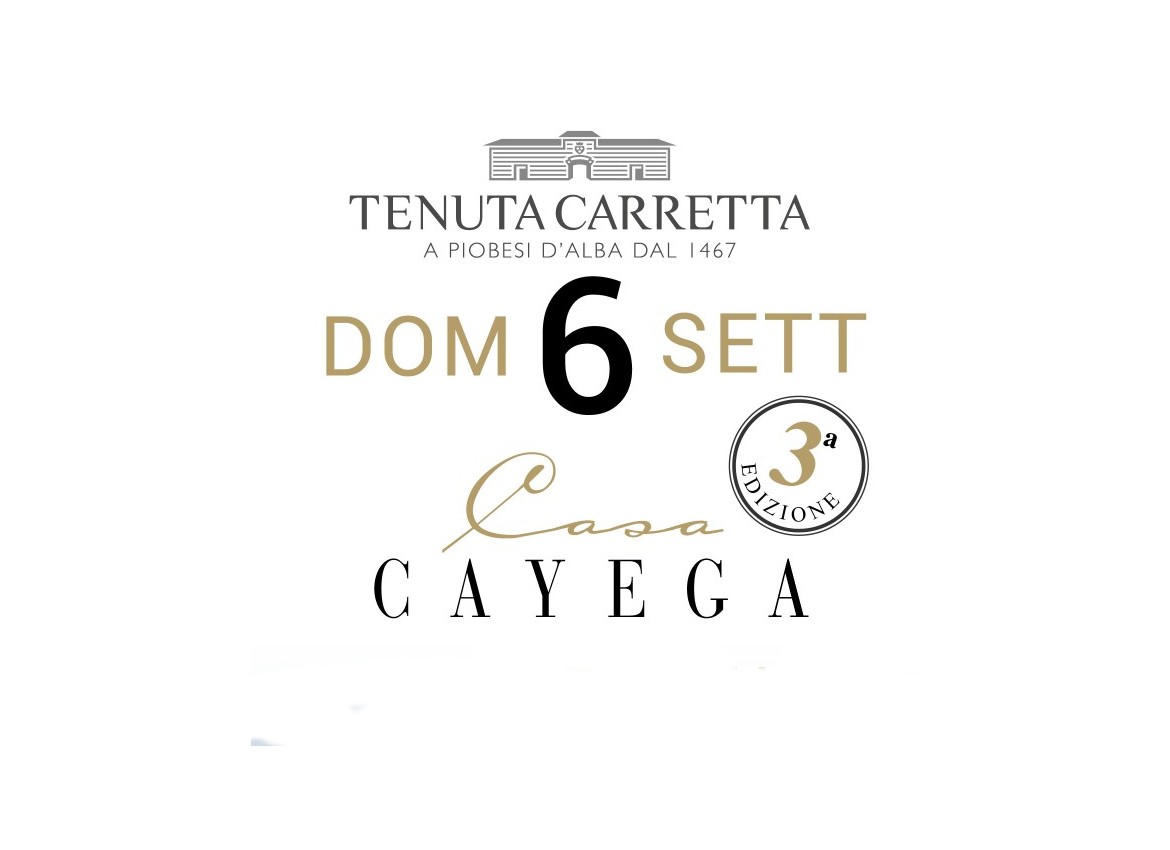 Casa Cayega returns to Tenuta Carretta! On Sunday 6 September, in Piobesi d'Alba, the appointment in the Roero vineyards is renewed to celebrate one of the most iconic wines of the area: Roero Arneis DOCG Cayega.
---
On the occasion of its third edition, next 6 September, "Casa Cayega" confirms its open, fun and informal style. "Casa Cayega 2020" will still be synonymous with a Sunday to live in the green, among the vineyards in the middle of the harvest campaign, and to discover a winery that boasts over 550 years of history.
A day dedicated to wine lovers, but also to foodies and families. A program full of many suggestions: from thematic tastings to refined lunches at the 21.9 restaurant, from the posh picnic of the Osteria La via del Sale to be consumed among the grassy rows to the experience of experiencing the harvest as a protagonist, transforming ourselves into a winemaker for a day, from Vine trekking along Tenuta Carretta's Grape's road to guided visits to the cellar.
And then, again, from playful workshops for children to the now traditional "Happy Cayega Hour": the long, intriguing happy hour accompanied by the finger food of chef Flavio Costa (1 Michelin star), which will fill the hours with gastronomic and musical moments of the evening.
In the coming days, all the details of the detailed program of Casa Cayega 2020 will be revealed on the website and on the social channels of Tenuta Carretta (Facebook and Instagram) … as well as all the ways to book participation in each of these experiences, organized and managed in full safety according to the anti Covid protocols. Follow us to discover them!
"Casa Cayega 2020" is waiting for you, for a Sunday in the company of great wines and great cuisine among the Roero vineyards!
---
For any information contact us at this address —  casacayega@gmail.com