• Winery, Hospitality, Wines
21.9, the taste of elegance
Reading time in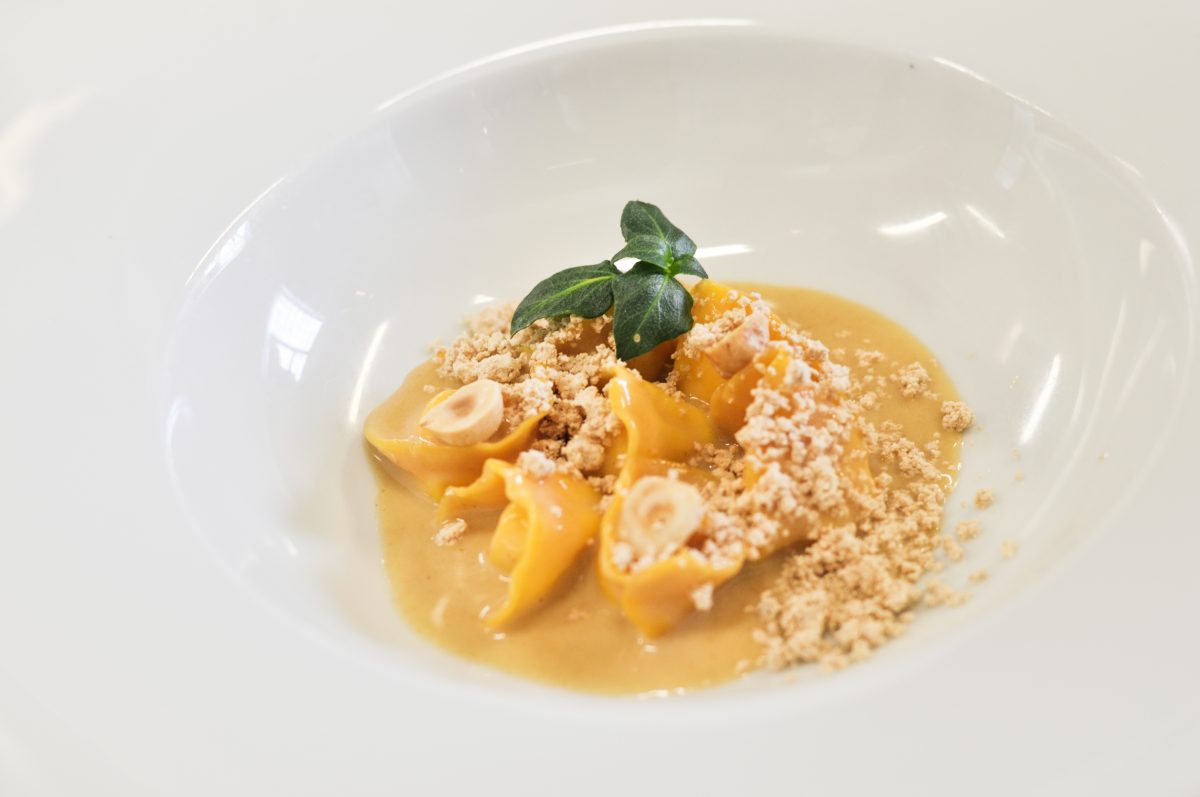 Approaching Tenuta Carretta means entering a world of quality.
Tenuta Carretta is a multi-faceted constellation of excellence, filled with opportunities to experience firsthand: wine trekking among the rows, suggestive and exciting underground winery tours, taste and purchase wines at the wine shop and be welcomed in charming rooms surrounded by the vineyards.
Tenuta Carretta has "many stars", and one of them is a red Michelin star.
It belongs to Flavio Costa, chef at 21.9, a Michelin-starred restaurant inside the Tenuta.
Costa is from Liguria but has found a home in Piedmont. From the shores of Finale Ligure (where he was born) and Alassio (where he opened his first restaurant), his cuisine landed on the hills of Roero.
A journey that started from the sandy beaches and reached the sandy Roero soil that influenced his cuisine, symbol of a fruitful encounter between the brilliant light of the seas and the delicate aromas of southern Piedmont wines. As for flavor, Costa has clear ideas: flavors are fruits of emotions, which come from memories. A chef must pass on these emotions, turning his own innovative research into a tradition that can be engraved in memory.
His is rooted in his childhood in Liguria: fish, but also vegetables from the plain of Albenga and wild game that his grandfather brought home after hunting on the Apennines. His masterpiece is a cream of trombetta zucchini with black cuttlefish and candied lemon, a dish that has followed him since 1999 and that contains his culinary "manifesto": an encounter between land and sea, using extremely simple yet equally rich ingredients that heavenly blend together, a wonder of texture, aromas and lightness.
Flavio Costa's signature cuisine perfectly matches Tenuta Carretta wines, exclusively vinified with grapes from the most prestigious property vineyards in Langhe and Roero.
This is the immersive experience that the French would call "the taste of Territory" and that Tenuta Carretta offers its guests, in many different ways.