• Winery, Hospitality, Wines
Tenuta Carretta's Cayega Roero Arneis turns 15
Reading time in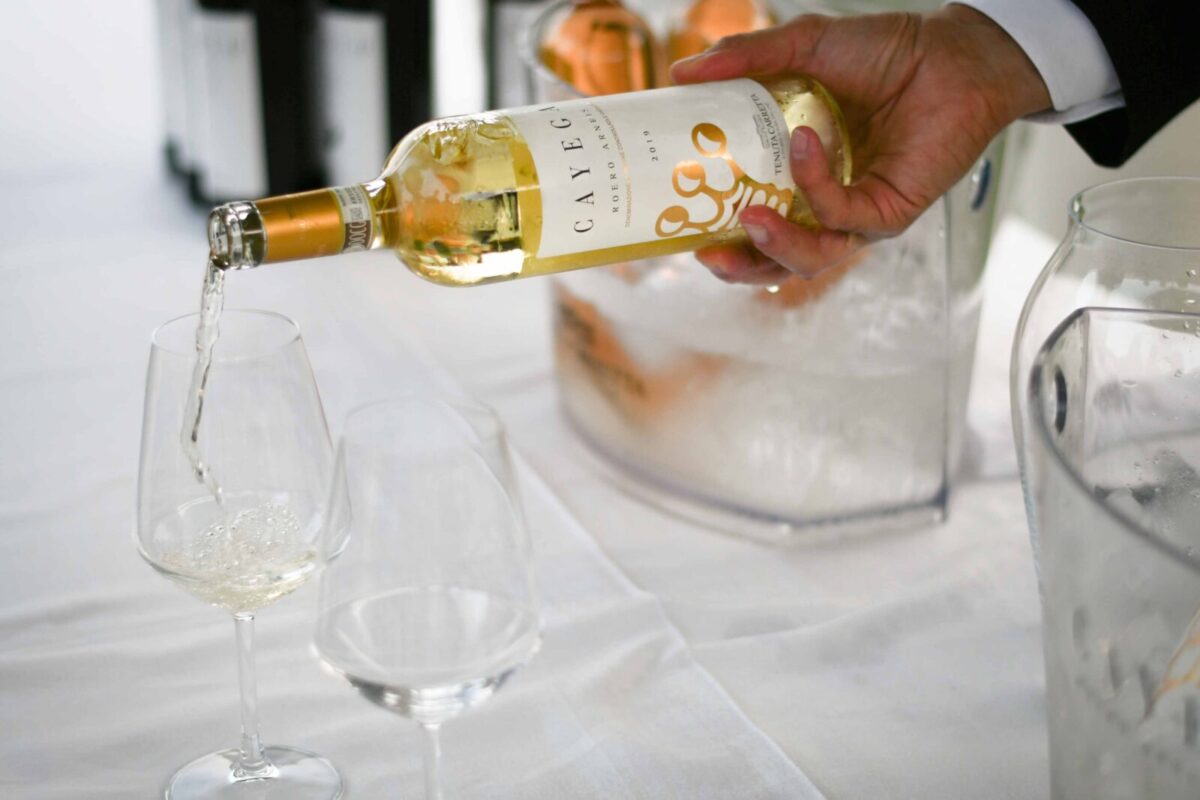 Fifteen years of the Cayega Roero Arneis: a story of quality, territory and passion
The recently released 2020 vintage of Cayega Roero Arneis DOCG marks its 15th vintage. It is undoubtedly one of the most iconic wines by Tenuta Carretta, the historic winery immersed in the vineyards of Roero. 
This is a very important occasion celebrating the fulfillment of a precious project by this winery in Piobesi d'Alba: to promote one of the most famous white grape varieties in Piedmont, the Arneis, by producing a wine that can best express its potential and pleasantness, demonstrating its intrinsic bond with the land of Roero. 
The grapes used for the production of Cayega come from over 22 hectares of property vineyards all located near the winery. The different exposures and altitudes of the various plots allow to capture and bottle all the expressive power of the Roero, year after year. This is indeed a unique territory: soils of marine origin present alternating layers of sand and calcareous-clayey marl that yield an exquisite Roero Arneis, characterized by complex minerality and intense aromas. 
The proximity of the vineyards to the cellar helps in preserving the freshness of the grapes, as they do not have to stay in the baskets for long. The careful production of Cayega also requires that each bunch be visually assessed to check its ripeness. Vinification only begins after an attentive selection of the grapes: a reductive winemaking style is applied, limiting contact with the air and thus avoiding oxidation. Long fermentation carried out at low temperatures brings out exceptionally elegant aromas from the must, this ennobling process is then followed by aging in stainless steel tanks.  
This is what enables Cayega to truly embody the hills of Roero, as shown by its intense aromas. Notes of acacia flowers, pear and white peach combine with enticing hints of flint. The scents of flowers and fruit can also be tasted in the mouth, enriched by its flavorful minerality that makes the wine pleasant, easy to drink and well-balanced. 
Casa Cayega
The annual event dedicated to the Cayega Roero Arneis will also be held this year. On September 5th, Tenuta Carretta will open its doors for the fourth edition of Casa Cayega: a special event to discover a winery nearing 555 years of history.