• Winery, Hospitality, Wines
Grape's Road, Walking Among The Vineyards Guided By An App
Reading time in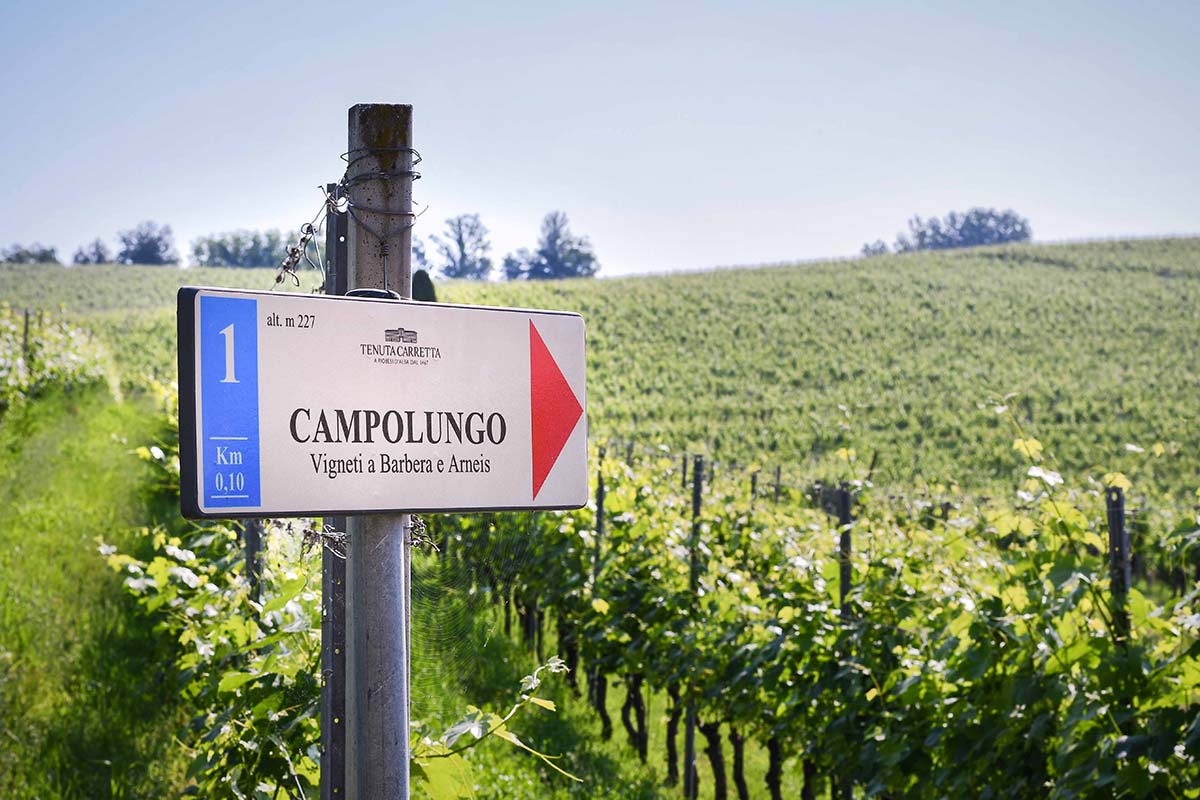 Are you looking for an easy hike among the vineyards that you can walk on your own to discover the vines and landscapes surorunding you?
Then, Grape's Road might just be what you need.
Grape's Road started as a tour among the vineyards, but it has so much more to offer. It is one of the first Vine-Trekking projects in Piedmont to use an App to guide hikers between the rows. This path runs through one of the most spectacular vineyards of Roero, featuring a 360° panorama of the surrounding hills.
Visitors can freely roam Grape's Road on their own. It begins from the square located next to the cellar, where guests can park their cars. The hike lasts for about 1 hour and 45 minutes, winding around the vineyards of Tenuta Carretta and covering 11 stops, each marked by a designated sign. An App that can be downloaded from the main online stores (IZI Travel) accompanies visitors along the trek, describing the route using a digital audio guide that provides insight on history, wines and the landscape.
Grape's Road crosses some of the most important vineyards at Tenuta Carretta: Bric Paradiso, a Menzione Geografica yielding the homonymous Roero Docg Riserva; Bric Quercia, whose grapes produce Bric Quercia Barbera d'Alba Doc Superiore; and Podium Serrae, one of the historic Tenuta Carretta vineyards that was first mentioned in the 15th century.
The audio guide also provides curious trivia, like the word origin of some places. For example, we can mention Alteno della Fontana and Alteno di Mastropietro, where the word «alteno» refers to an ancient method of vine cultivation that dates back to the Middle Ages: Tenuta Carretta was founded in 1467 and its vineyards are more than 500 years old!
—> Read our entry about alteno, the ancient way of growing vine!
At the end of the trek, guests can always book a tour and tasting experience at the cellar, or purchase wines directly from our Wine Shop: an even more authentic way to "taste the territory" after walking through the very vineyards that yield the different labels of Tenuta Carretta.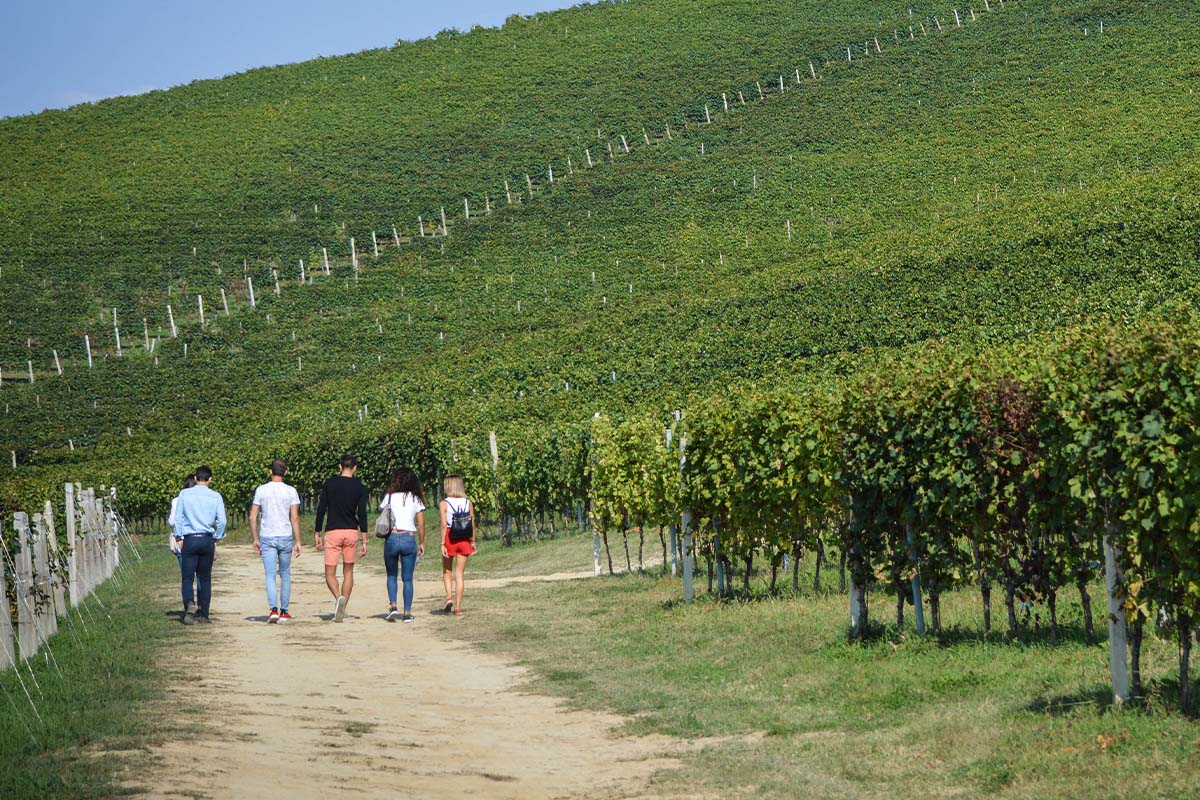 Six good reasons to walk along Grape's Road
Admission is free and guests can trek on their own when Tenuta Carretta is open to the public.
It is one of the first Vine-Trekking routes with a designated App that is accessible from any smartphone.
The trek is simple, easy and enjoyable to walk along: it lasts for about 1 hour and 45 minutes at a leisurely pace, for a total of 2.1 km, with slopes that are not too steep.
It is a scenic route that lets guests discover some of the most spectacular vineyards of Roero, a recognized UNESCO World Heritage Site.
It is an unmissable chance to learn more about local history, vines and tradition.
It is near Tenuta Carretta, where visitors can always book a tour of the winery, taste the wines from the vineyards just visited or reserve a table at the restaurant 21.9 of chef Flavio Costa.