• Winery, Hospitality, Wines
Casa Cayega returns on September 5th: save the date!
Reading time in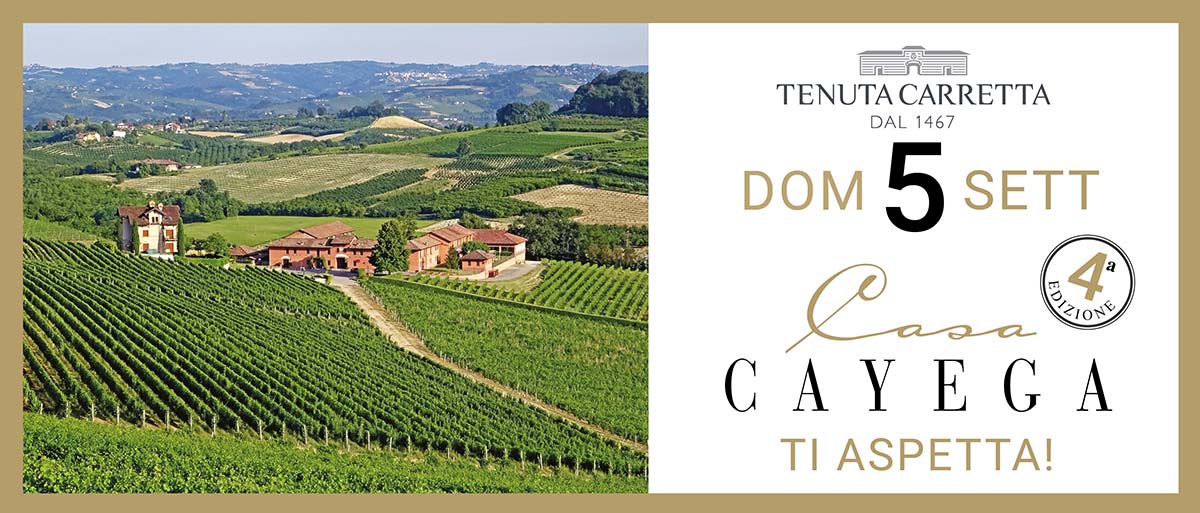 Where have the beautiful harvest festivities gone?
Those wonderful convivial moments in which you sit at the table inebriated by the smell of musts. Where the ripe grapes are gathered and the sweet nectar of the berries is tasted. Those parties where you dance to a nostalgic song while tasting the wines bottled during the past seasons?
Where are the toasts in which the beauty of the dying summer joins the ferment of the new wines that gurgle in the vats?
If you too are on the hunt for a (missing?) Harvest festival, well, know that we have an answer. Casa Cayega returns to Tenuta Carretta on 5 September 2021 with all its load of joy, experiences in the vineyard and, of course, elegant tastings at the end of the summer!
>> Browse the photos of Casa Cayega 2020
Remember the name, Casa Cayega. Mark the date, September 5, 2021.
LET'S TOAST THE NEW SEASON COLLECTING THE BEST FRUITS OF OUR LANDS