• Winery, Hospitality, Wines
Time, steel and wood: the essential elements of our cellar
Reading time in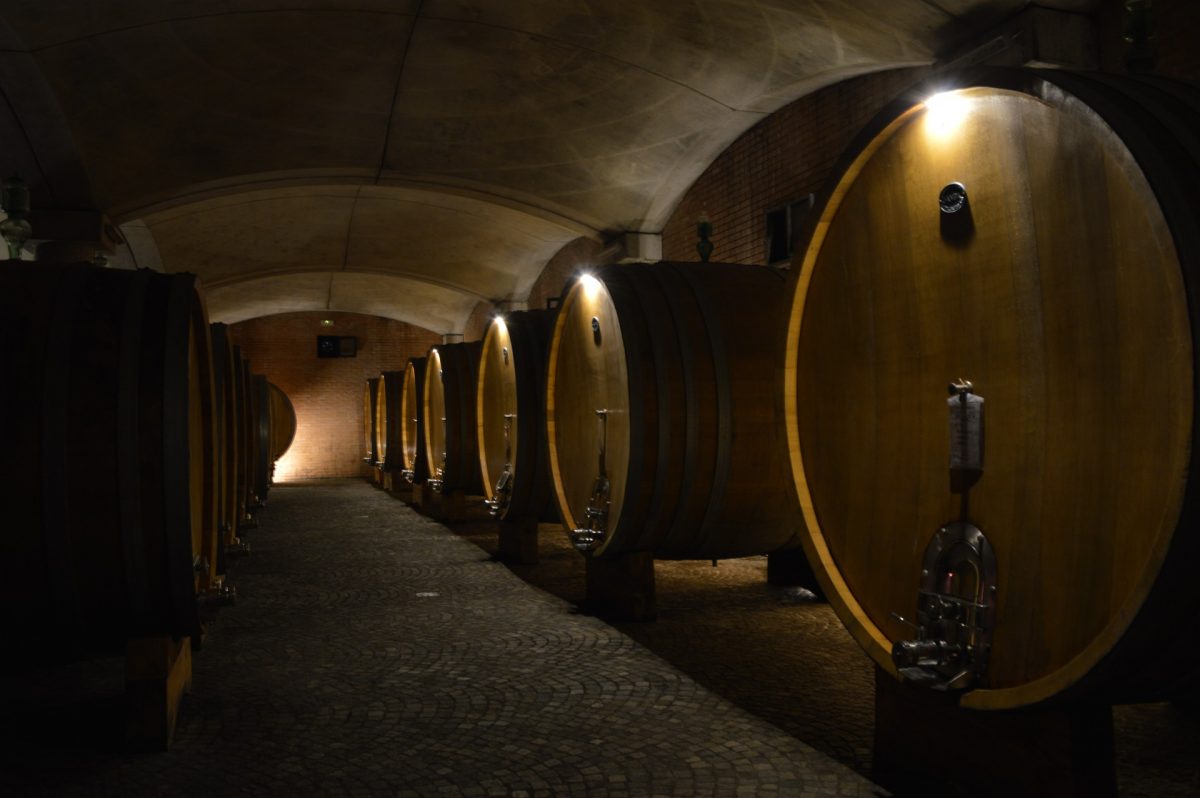 The raw material of a cellar is wine, but what fuels it is time.
Time facilitates transformation. It welcomes the "infant" wine and helps it grow; it stabilizes the wine and leads it to maturity through a series of physico-chemical modifications which reveal its full potential when conducted properly.
If time "educates" wine, the barrels are its "cradle".
After the bunches have been de-stemmed and the grapes pressed, the must undergoes fermentation, is then drawn off and poured in vats or barrels. Thus, a long period of incubation begins: following the teachings of time and after being tended by the barrel, the wine proceeds with its interesting "exchange" with oxygen and the materials that make up its container.
STEEL
Wines that age in steel tanks are usually those that will be drunk young, characterized by freshness and drinkability. Steel preserves their "spontaneity": it does not transfer anything to the wine, nor does it let oxygen seep in. Therefore, steel preserves the aromas of the grape variety and those that resulted from the fermentation process, which are referred to as «primary» and «secondary» aromas, respectively. But steel is susceptible to sudden changes in temperature (which don't have positive effects): it is therefore equipped with cavities or coils where fluid that maintains a constant temperature circulates (it can be either hot or cold). In fact, when referring to steel tanks, we always specify them to have «controlled temperature».
WOOD
But not the same applies for wood: this porous material is insulating by nature, thus it tends to keep temperatures constant. The most important wines are placed in wood to rest: these are usually wines that already have great structure and that come from vines that are naturally inclined to spend longer periods of aging. A good example is Nebbiolo: in order to become Barolo, it must undergo at least 38 months of aging, 18 of which are spent in wooden barrels. If we take Tenuta Carretta's Cannubi Barolo Riserva Docg "Collezione Franco Miroglio", the aging period for this wine is at 60 months, of which at least 36 are spent in wood.
The good thing about wooden barrels is that they enhance the properties of the wine through two fundamental processes: natural transpiration, an exchange between wine and oxygen that occurs through the pores of the wood; and the release of tannins and other aromatic substances present in the staves. Both processes must be delicate and "well-measured": if carried out in an inaccurate or excessively aggressive manner, they might inflict damage beyond repair. For example, the oxygenation of red wines endows the wines with aromas of plum, cooked and dried fruit, dried flowers. The substances released by the wood (which depend on many factors such as the age of the barrel, whether or not it has already been used, if it has been toasted and the type of wood itself) facilitate wine stabilization and color definition, also giving toasted and spicy scents, as well as hints of chocolate and vanilla.
All the aromas that the wine develops during aging are referred to as "tertiary" and they represent the important evolution of the very nature of the grape (Nebbiolo, Barbera and Dolcetto, just to name a few) which remains the most authentic soul of a wine, the true "manifesto" of its character and its territory of origin.