• Winery, Hospitality, Wines
Ratings 2021, Tenuta Carretta's most awarded wines
Reading time in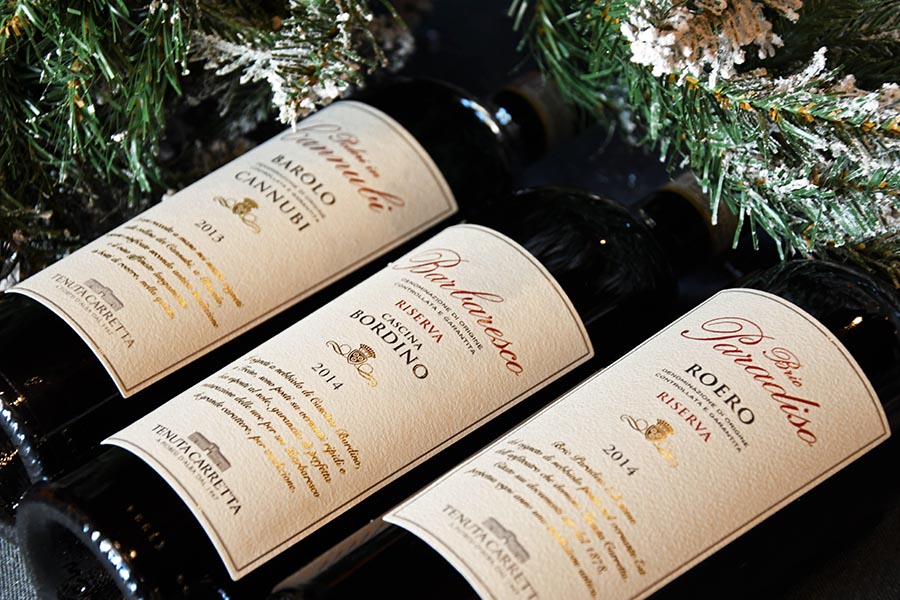 With pleasure (and with a fair bit of pride) we share the best scores obtained by international critics during the past year.
After the difficult months of the lockdown, we can say with certainty that Tenuta Carretta's wines are in excellent shape. Among the most important results, we cannot fail to mention the presence of Cayega Roero Arneis in the Washington Post, chosen as one of the most representative whites of Piedmont.
Barolo Cannubi, Barbaresco Cascina Bordino and Roero Riserva Bric Paradiso confirm their excellence. But we are also proud of the excellent results of the Podio Langhe Nebbiolo and of the Canorei Roero Arneis Riserva, which testify to our transversal qualitative commitment, aimed at enhancing the amazing wine heritage that Tenuta Carretta cultivates between Roero and Langhe.
Discover our most awarded wines 
CAYEGA ROERO ARNEIS DOCG
THE WASHINGTON POST – EXCELLENT
VINIBUONI D'ITALIA – 4 STELLE
ESPRESSO, RISTORANTI E VINI – I MIGLIORI 100 VINI SOTTO I 15 EURO
SAKURA AWARD – DOUBLE GOLD MEDAL
GAMBERO ROSSO – DUE BICCHIERI
---
BRIC PARADISO ROERO DOCG RISERVA
VINUM – 17,5/20
GUIDA ESSENZIALE AI VINI D'ITALIA – 93/100
---
CANNUBI BAROLO DOCG
I VINI DI VERONELLI – 94/100 (3 STELLE)
GUIDA ESSENZIALE AI VINI D'ITALIA – 92/100
I QUADERNI DI WINE NEWS – LA SORPRESA
VERTDEVIN – 90-91/100
---
CANNUBI BAROLO DOCG RISERVA
BIBENDA – 5 GRAPPOLI
DECANTER – 94/100
WEINPLUS – 91/100
---
CANOREI ROERO ARNEIS DOCG RISERVA
FALSTAFF – 92/100
---
CASCINA BORDINO BARBARESCO DOCG RISERVA
VINUM – 17,5/20
FALSTAFF – 91/100
WINEALIGN – 94/100
---
PODIO LANGHE DOC NEBBIOLO
APSTEIN ON WINE – 92/100