• Wines, Winery, Hospitality
Guinea fowl and Barolo Cannubi Riserva: a royal pairing
Reading time in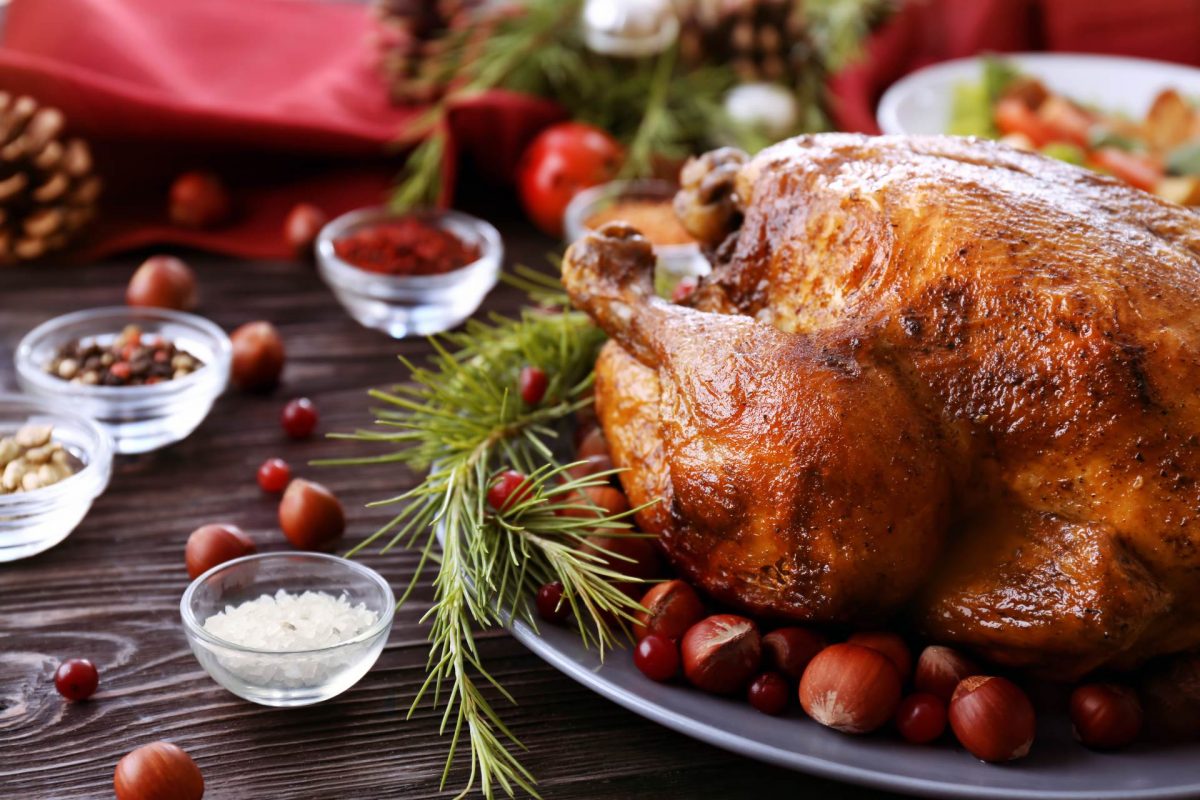 Such a "regal" fowl calls for a "kingly" pair.
For Christmas, Tenuta Carretta recommends a «royal» pairing. Guinea fowl stuffed with chestnuts and served with pomegranate sauce: a dish that celebrates excellent seasonal ingredients and an amazing treat for guests. This is the perfect Christmas dish: its full and enveloping flavor is the ideal match to a glass of Cannubi Barolo Docg Riserva 2015 – Collezione Rag. Franco Miroglio, the «King of kings». This Barolo truly embodies the elegance, finesse and incredible depth of the denomination.
The recipe is not complicated, but it requires about two and a half hours of preparation. For the filling, simply boil the chestnuts and stuff them inside the guinea fowl. The pomegranate sauce requires a separate preparation: this garnish will give the dish a sweet and sour touch, creating a delectable contrast of flavors.
The perfect pair for this dish is none other than our very own Cannubi Barolo Docg Riserva 2015 – Collezione Rag. Franco Miroglio.
White meat and Barolo might seem like a profanity.
But the succulent guinea fowl and its rich filling (made up of chestnuts, minced meat and sausage) perfectly balances the sip of Cannubi: its enveloping tannins cleanses the mouth and enriches the sweet and sour taste of pomegranate with a bouquet of red fruit preserved in alcohol, balsamic and spicy notes.
A COLLECTOR'S GIFT

The Cannubi chosen for this recipe is our Barolo Riserva 2015 – Collezione Rag. Franco Miroglio, which ages for a minimum of 60 months, spending at least 36 months in barrels and 18 in the bottle. 2015 is the latest of five Riserva versions available in the market and produced since 2010. If you are looking for a remarkable gift, the perfect one for a true wine lover, order our special wooden case. You can have all of the labels from the Collezione Rag. Franco Miroglio: six bottles of Barolo Cannubi Riserva from 2010 to 2015, a limited edition of an authentic enological masterpiece. Only for true collectors.

To order Collezione Rag. Franco Miroglio contact Tenuta Carretta's wine shop.
Tel: +39 0173 619119 – Email: shop@terremiroglio.com