• Winery, Hospitality, Wines
Tenuta Carretta «En primeur» – 14 May 2022
Reading time in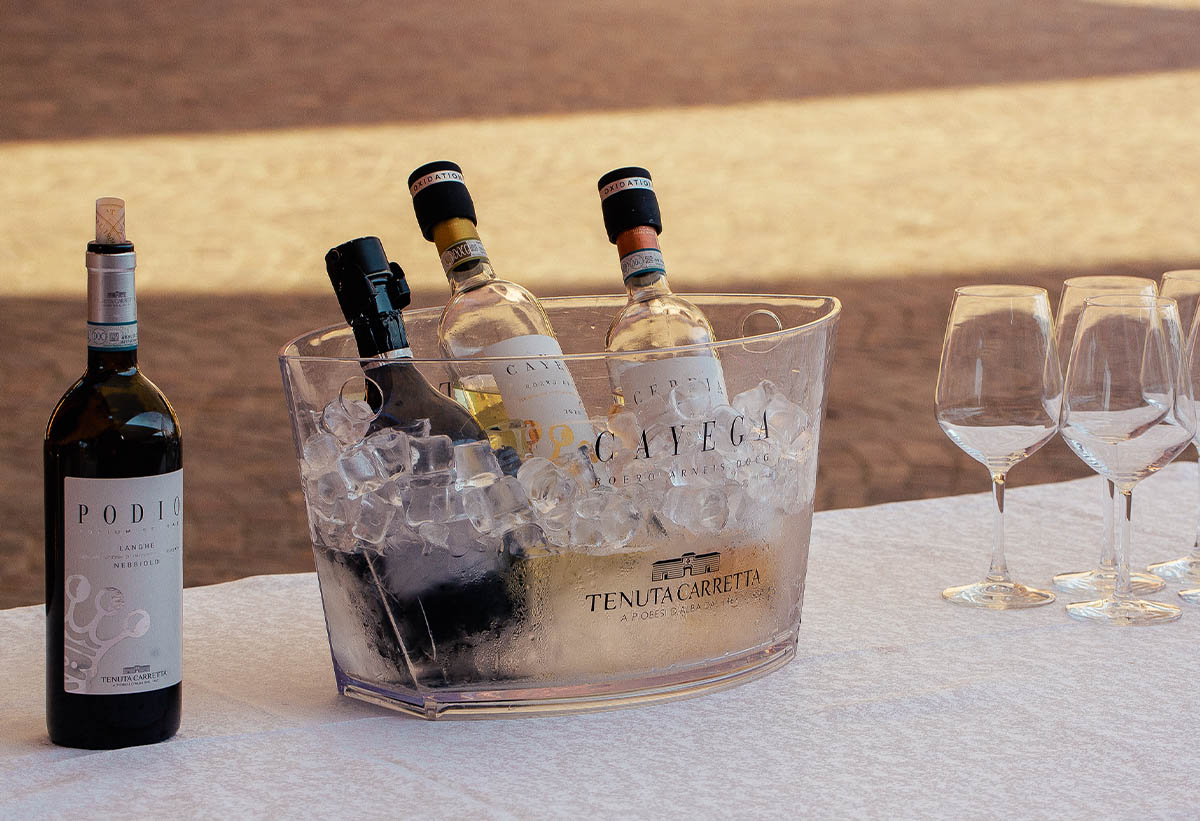 Tenuta Carretta Experience is back on Saturday 14 May, the best way to get to know and taste the wines of Tenuta Carretta!

An outdoor day dedicated to discovering the news of the new year and the great wines of Tenuta Carretta, in Piobesi d'Alba. A unique opportunity to taste, in preview, the new vintages, visit the winery and enjoy a day among the vineyards of the company, perhaps walking on Grape's Road, the Vine Trekking route guided by the App, open to all visitors .
Tenuta Carretta "En primeur" takes place in a free and inclusive format, open to all and all day long, from 10.00 to 19.00.
Four tasting counters set up in the splendid internal courtyard of Tenuta Carretta; 3 or 5 wines for tasting (respectively 10 or 15 euros); in addition, for all participants, the possibility of joining a free visit to the cellar, according to set times: 10.00, 12.00, 14.00, 16.00.
Tenuta Carretta "En primeur" marks the return of Tenuta Carretta Experience, the experiences that lead visitors to experience Tenuta Carretta's constellation of elegance, its wines and hospitality in the Langhe and Roero in a unique and direct way. «En primeur» is the first of three scheduled events. The next ones will take place in June and July, respectively hosted by Villa Garassino and Locanda in Cannubi.
---
 You can stay up to date on the initiatives of Tenuta Carretta Experience
following our blog and social channels.
INFO & BOOK

Carretta Estate "En primeur"
Saturday 14 May 2022, from 10.00 to 19.00

For any information please contact:
Tel. + 0173 619119
Mail. shop@terremiroglio.com