• Winery, Hospitality, Wines
Portraits of Tenuta Carretta, Paolo Scaiola
Reading time in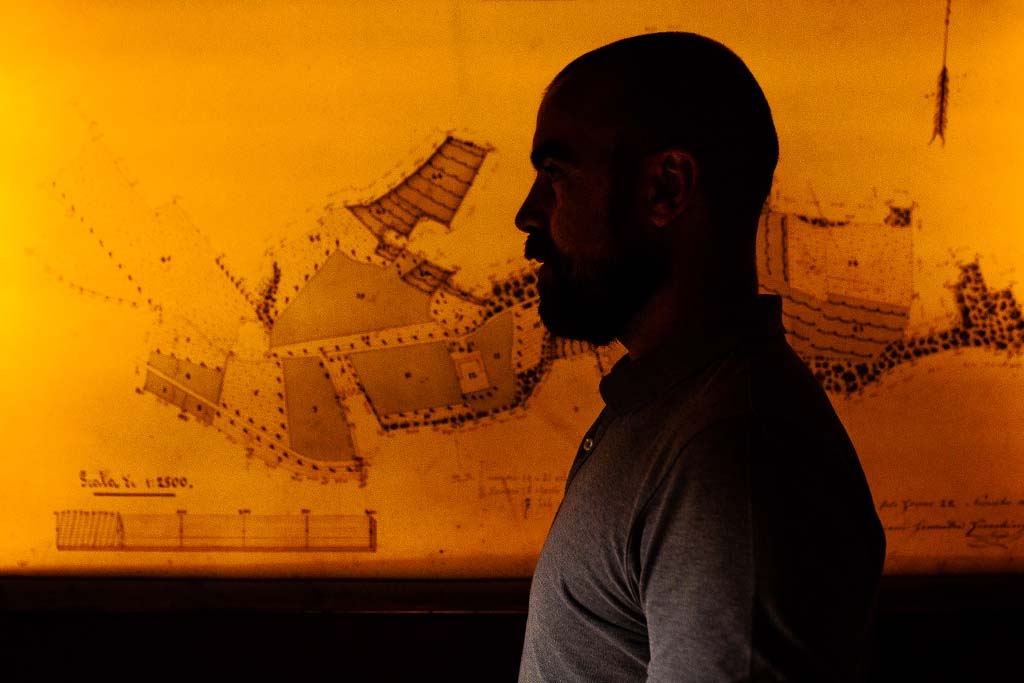 Paolo Scaiola is a young winemaker from Tenuta Carretta. While studying at university, this smart and capable young lad developed a passion for excellent food and wine (and original pairings) while working at Piazza Duomo in Alba, led by 3-Michelin star chef Enrico Crippa.
Paolo boasts a global career. After graduating in Oenology, he went to California, and then to Western Australia where he found «The coolest area of the country, a place where a profound wine revolution is underway».
Paolo, you've had an interesting adventure overseas. Can you talk about the main differences with Italian winemaking?
In Italy, wine is something cultural and boasts centuries of experience. But in countries like the US and Australia, it is a relatively recent phenomenon. These places are in constant evolution and are free from any kind of bias, which allows for continuous experimentation. An incredible technical and scientific passion for wine makes up for not having a conventional wine history. Italians experience the territory thanks to their natural intuition and penchant for elegance. In the New World, they try to measure every aspect of the vineyard and the cellar through studies and research. According to them, we are wine poets, while they are the scientists.
What was the most striking feature you found when you started working for Tenuta Carretta?
I thought: «I'm home». I immediately felt like a belonged here. Tenuta Carretta has a broad and articulated vision of the wine industry. Wine is at the heart of a system that includes hospitality, fine dining and trekking among the vineyards: a "constellation of elegance" to be explored. For me, Tenuta Carretta more than a winery: it's more like a Château. A place where wine is not only a drink, but an experience, a slice of life and a part of history to be enjoyed by all senses.
Which do you think are the winemaking choices that set Tenuta Carretta apart?
We are talking about a truly dynamic winery: one that is firmly rooted in tradition, and at the same time is constantly directed towards innovation. Here, we can find the great Nebbiolo-based red wines such as Barolo, Barbaresco, Roero and Nebbiolo d'Alba. But there are also labels made from lesser-known varieties like Roero Arneis (which is increasingly becoming more renowned thanks to labels like our very own Cayega) and Favorita. We also have classics like Dolcetto d'Alba, Barbera d'Alba and Langhe Nebbiolo. Another outstanding wine has been added to these references: we are talking about Alta Langa, a Metodo Classico wine whose history perfectly embodies the driving force behind our cellar.
What do you mean?
When it was decided to produce Airali, the Tenuta's Alta Langa, the choices made went against the grain. For example, the vineyard chosen is in Cissone, a "free" land for viticulture situated at almost 650 meters above sea level and characterized by northern exposure, marly-clayey soils rich in pietra di Langa and a cool microclimate. Everyone would say: «Couldn't you purchase vineyards located in lower altitudes, in warmer and more manageable areas?». But the odds turned in our favor. Cissone's "extreme" characteristics, the presence of clay and stones as well as the progressive rise in temperatures due to global warming have confirmed the area's vocation for Pinot Nero and Chardonnay, which acquire excellent structure and great finesse in this area. And that's not all. Cissone's "terroir" has also proved to be perfect for Riesling, Tenuta Carretta's latest great challenge: a surprising variety that will surely bring enormous satisfaction.
You love cooking: can you recommend a food and Tenuta Carretta wine pairing?
I choose to pair two classics. The wine is Canorei Roero Arneis Riserva Docg, an iconic proof of how Arneis can elegantly age. And a "piece de resistance" by Michelin-starred chef Flavio Costa (whose restaurant, 21.9, is house inside Tenuta Carretta ed.): cream of trumpet zucchini with squid in squid ink and candied lemon zest. Perfection.