• Winery, Hospitality, Wines
Sparkling Cannubi – July 7, 2022
Reading time in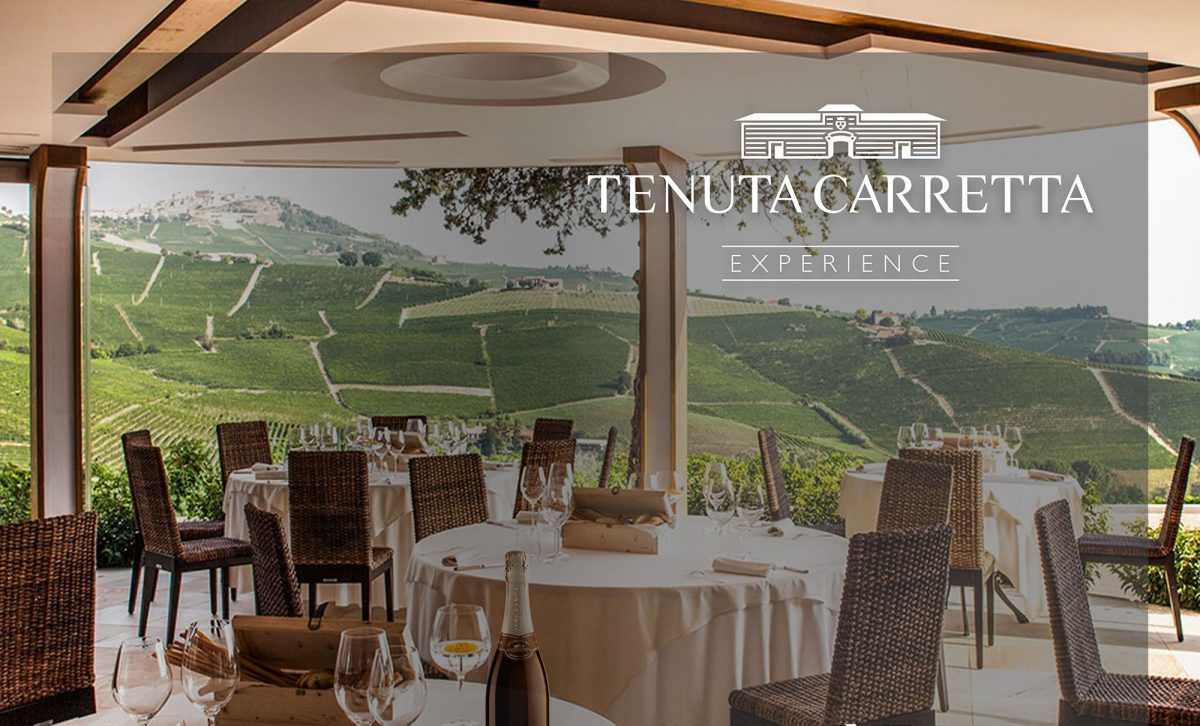 On the evening of Thursday 7 July 2022, it is dressed in bubbles with Sparkling Cannubi, the new appointment of Tenuta Carretta Experience, the best way to get to know and taste the wines of Tenuta Carretta and the Terre Miroglio Group.

Four sparkling wines and four paired dishes to discover the "bubbly" side of wine and dine in an exceptional location, Locanda in Cannubi, a charming restaurant nestled in the vineyards of the most prestigious Barolo cru, Cannubi.
Sparkling Cannubi will be an enoic journey full of bubbles: Alta Langa, Monferrato and a special stop in Elenovo, Bulgaria, from which the surprising Brut Rosé and Blanc de Blancs of Edoardo Miroglio Winery come, gem that enthusiasts cannot miss.
Each tasting wine will be served with a dish cooked on the spot and served in the splendid location of the Locanda in Cannubi, overlooking the vineyards.
For tasting:
Airali Alta Langa Docg Pas Dosé 2018 – Tenuta Carretta
Angus carpaccio, trumpet courgettes and delicate anchovy cream
Blanc de Blancs 2017 – Edoardo Miroglio
Enkir Mulino Marino flour, with sea ragout and glasswort
Brut Rosé 2017 – Edoardo Miroglio
Grilled rump, braised Belgian, citrus mayonnaise
Col dei Ronchi Rosé – Malgrà
Tartlet, custard, fruit and lime
---
You can stay up to date on the initiatives of Tenuta Carretta Experience
following our blog and .social channels
INFO

Sparkling Cannubi
Giovedì 7 luglio 2022, dalle 19.00

Per qualsiasi informazione contattare:
Tel. 0173 56294
Mail. info@locandaincannubi.it