Portraits of Tenuta Carretta: Enzo Agresta
Reading time in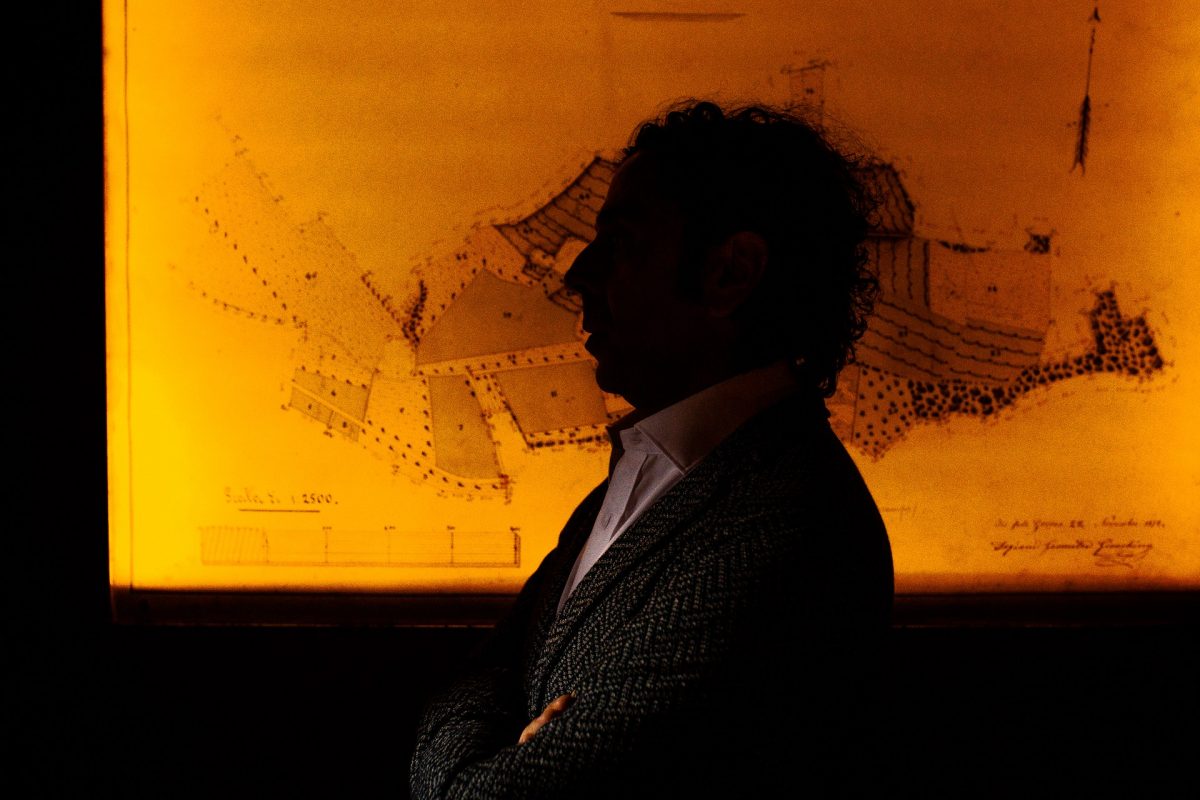 Enzo Agresta is Tenuta Carretta's export manager. Born in 1972, he hails from Pollica, in Cilento. This small town, located not far from Pioppi, is known for being the subject of a study conducted by Ancel Keys on the Mediterranean diet and its effects on longevity. Enzo carries the richness of Italian culture and the passion for fine things, which he spreads all over the world through the wines of Tenuta Carretta, where he works as sales representative for international markets.
Enzo, how did you go from Cilento to Roero?
After studying Political Sciences in Salerno, I furthered my education in sales and marketing in London. Upon returning to Italy, I started working in the Food & Beverage industry with a distributor from Campania. That's when I fell in love with wine, and gradually, I sought to get closer to Piedmont: for me, this region has always represented the epitome of high-quality winemaking combined with elegance. I'm not saying this as a wine producer (in which case I would be biased) but as a guest: making it a more sincere compliment! In 2014, I had the opportunity to work with Tenuta Carretta and be in charge of the international markets – a challenge that immediately intrigued and engaged me, leading me to embark on this new professional path.
How is Tenuta Carretta seen abroad?
Tenuta Carretta is a world wine brand present in about 30 countries, with solid roots in Langhe and Roero. Our labels are leaders in some markets and represent a benchmark for the restaurant industry. Tenuta Carretta is history, family, property vineyards, high-quality wines and, above all, a winery that expresses all the nuances of its terroir.
So, we don't strictly talk about Barolo?
Barolo is obviously present. After all, it is still Piedmont's icon and one of our flagship wines. But Langhe and Roero, as areas where excellent denomination wines are produced, are increasingly growing. I notice that, especially where wine culture is more developed, industry and sales operators are looking for "the distinct element", something new that is worth sharing to their clientele. We demonstrate that this "distinct element" exists and is just as interesting as Barolo with our Cayega Roero Arneis and Bric Paradiso Roero Riserva, as well as our Langhe Rosato Cereja and Dolcetto d'Alba Il Palazzo, just to name a few.
Are you saying that Dolcetto will become cool, too?
Everyday wines from Langhe and Roero allow us to tell stories about daily life, one that captivates not only the foreign consumer. For example, behind Il Palazzo is the story of Edoardo Miroglio's childhood and his family on the hills of Madonna di Como. Authenticity is the driving force beneath these stories, it is what people find fascinating. The quality of the wine is what conquers them afterwards.
Is the success of Piedmontese wines just a fad? 
Trends are a reality, but they are fleeting. The style behind Tenuta Carretta wines cannot overlook what the market says. But we also boast more than five centuries of history, more than five hundred years in which an identity that is deeply rooted in the territory has been built: one that will never go out of style.
Here's the toughest question: what's your favorite label?
Among the numerous that come to mind, I choose Bric Paradiso Roero Riserva. Every time I uncork a bottle of this wine, I think of its history and that, as early as the 15th century, vineyards were already growing in the same spot where current ones are now planted. I get a certain thrill upon imagining those who have cultivated the vineyards of Bric Paradiso for generations: centuries of humble and often hidden work of people who came before us and created the conditions to ensure the quality we now proudly bring all over the world.