• Winery, Hospitality, Wines
Portraits of Tenuta Carretta: Silviu Marian Marciuc
Reading time in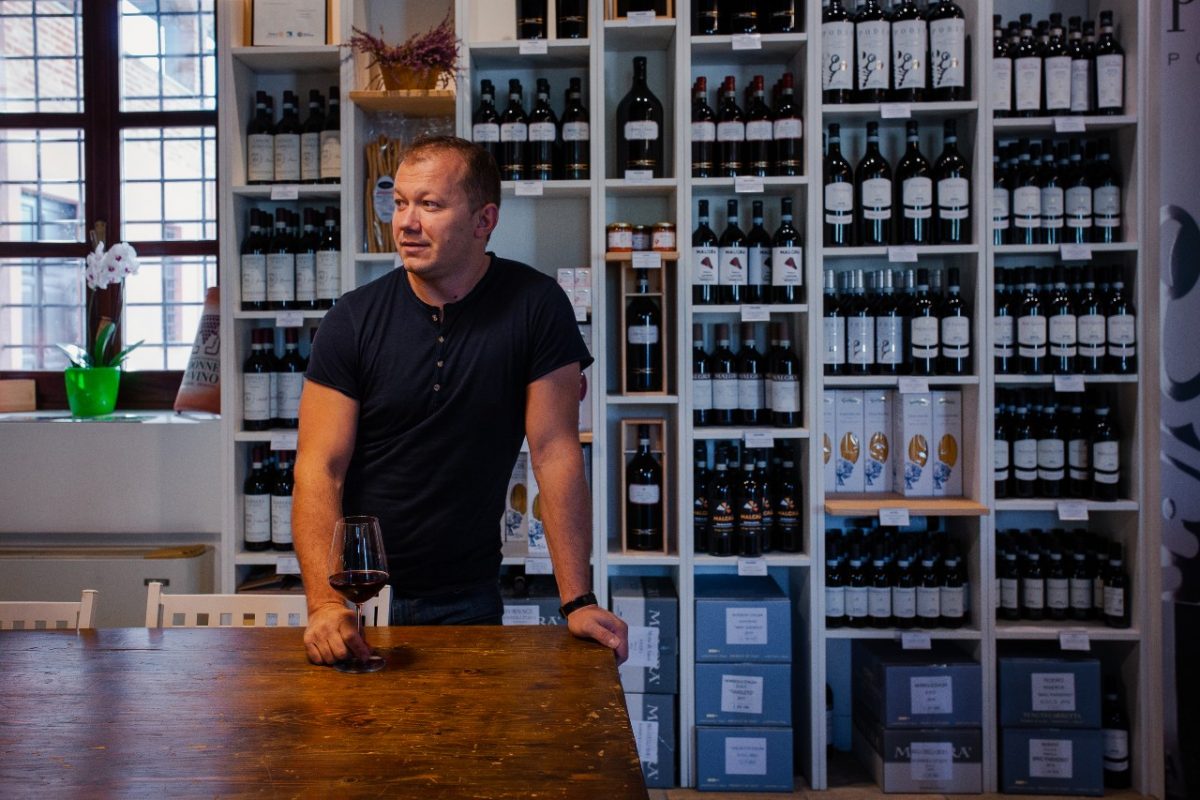 Born in 1983, Silviu Marian Marciuc embodies Tenuta Carretta's spirit of hospitality.
30He was born in Romania, and after high school he moved to Alba at the age of 19. Since then, he has always maintained a practical and entrepreneurial spirit. He worked in the vineyard, and then as a skilled laborer. He opened a business that focused on importing Italian food and wine in Romania. At present, he is in charge of hospitality at Tenuta Carretta as well as events in the area. In the meantime, he never stopped studying and gaining further knowledge of Roero and Langhe wines that – according to him – have become an essential part of his life.
Silviu, when did your passion for wine begin?
After moving from Iași, a city in northeastern Romania, to Alba, where my mother lived, I started working in the vineyard for a company in Monforte d'Alba. But meeting Mario Busso, author of Vinibuoni d'Italia, changed my life. He was one of the first friends I made in Italy, and, thanks to him, I learned to appreciate wine.
Is it true that you founded your own company before working for Tenuta Carretta?
I have worked as a skilled laborer in a plastics company for many years. I liked my job, but I was looking for something more personal, something that could make me feel fulfilled. My aunt, who had a real passion for learning, gave me a book by Napoleon Hill on personal success. I read it in one go and decided to start a project with which I could identify. I turned back to my initial passion for wine, and I founded a company that imported Italian goods to Romania called "Vitaly Wine & Food". I formed relationships with large wineries in the area and built a distribution network – also online – in my homeland. I travelled a lot, spending plenty of time in Romania. It was exciting, but also very tiring.
Is that how you landed in Tenuta Carretta?
Exactly. My references also included Tenuta Carretta wines and that is how I met the winery's CEO, Giovanni Minetti. In 2016, he offered me to manage hospitality at the Tenuta. I wanted to get closer to home and be able to spend some more time with my family, my wife Maura and my children Robert and Riccardo.
What was your first impression of the Tenuta?
I knew that I was facing something great and important, something "gigantic". I immediately felt that Tenuta Carretta was one of those wineries that really rewrote the history of their territory. A history which I could be a part of.
You work closely with people: what strikes you most about the wine tourists who visit Tenuta Carretta?
I noticed that the age of wine lovers is going down: more and more young people are interested in learning about wine and the territories where it is produced. I also happily noticed that Roero is gaining its own fans. I feel that I have given visitors something special when, after tasting a Roero or a Roero Arneis, they are impressed by the wines' quality. They ask about the territory and try to understand what sets it apart from the Langhe.
And now, the iconic question we ask all interviewees: name your favorite label.
I don't think I have a favorite label, because I learned to choose wines based on the occasion. But if I really have to choose one, I'd say Roero Arneis Docg Riserva Alteno della Fontana: a new reference that is part of the «Signature labels» line. This Arneis Riserva reveals a remarkable and truly surprising depth of expression. I'm sure that it will become one of the reference white wine labels of Roero together with Cayega Roero Arneis Docg.